Eight binge-worthy boxsets to check out in lockdown

As we settle in for more time at home, we asked two experts from our BA (Hons) Television Production degree course for their top TV picks to get us through the winter months.
03 Nov 2020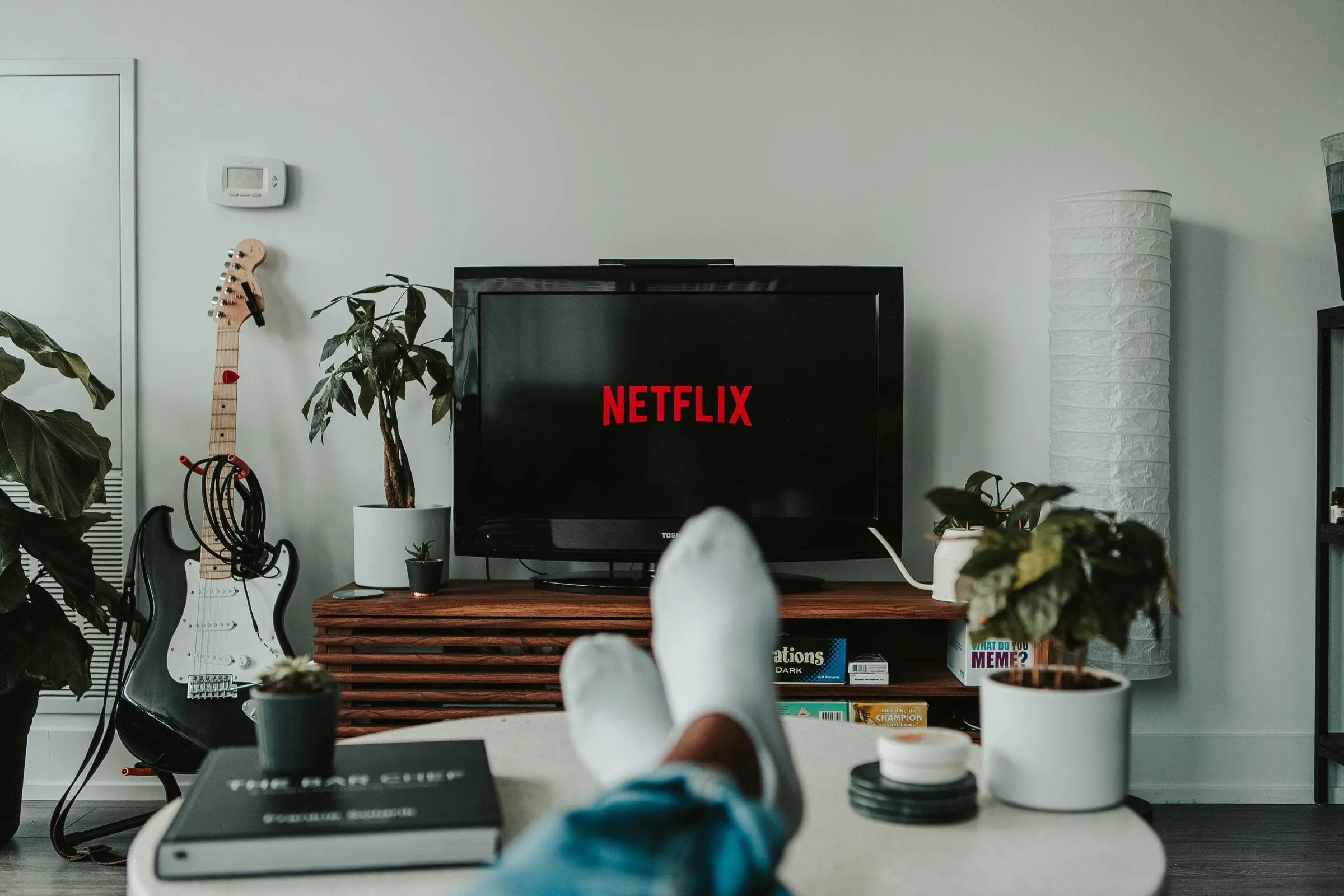 It's a golden age for television — whether it's true crime documentaries, gripping dramas, sci-fi epics or mind-bending dystopia — there's something for everyone. But as the evenings get longer and we all be staying in more to combat COVID-19, we thought we'd call on the experts to recommend some great series' that might not be on your radar.
So, here are BA (Hons) Television Production Programme Director Helen Curston, and filmmaker and Senior Lecturer Mike Rymer with their top recommendations.
Helen Curston's Top Picks
Based on the Taika Waititi and Jermaine Clement movie of the same name, this mockumentary follows four vampires living on Staten Island. It's surreal, a bit gory in parts and definitely odd-ball, but it is also brilliantly cast.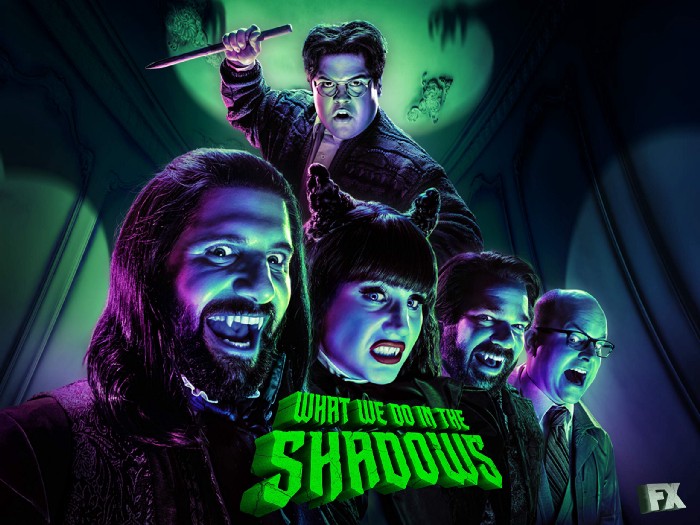 Matt Berry (The IT Crowd; Toast of London) plays British Vampire Laszlo, who is in a relationship with Nadja (Charlotte Demetriou). They star alongside Kayvan Novak (Fonejacker) as Nandor the Relentless and Mark Proksch (the US version of The Office; Better Call Saul) as my personal favourite, energy vampire Colin Robinson. His powers include clearing his throat at annoyingly regular intervals and generally draining energy from his victims by boring them into submission with his extensive knowledge of all things dull and procedural!
Alongside these four house-sharing bloodsuckers, there's the faithful familiar Guillermo (played by Harvey Guillen), whose chores include clearing up the vampires' victims and being on call to tend to their every need (particularly Nandor, who keeps Guillermo loyal with promises of making him a vampire). But Guillermo is hiding his own dark secret (I'll stop there — no spoilers!). You'll find two series so far — the first was good, the second was really good — and the word is there's going to be a third.
Luther, BBC, 2010–2019
Luther was a drama I'd heard a lot about before I watched it. I kept thinking "Hm, I really must watch that", but somehow never did — until this year, when I watched all five series' in one glorious two-week splurge.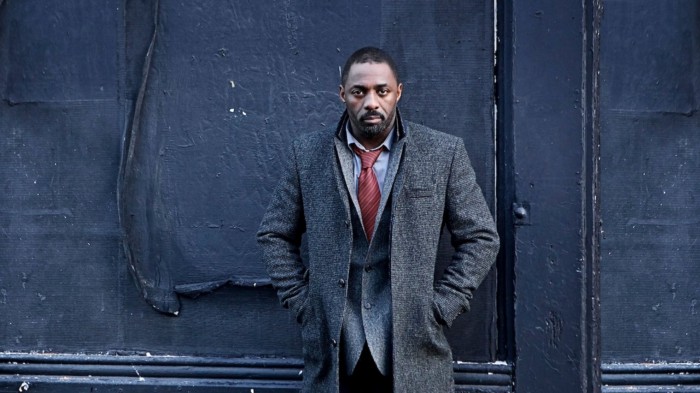 The show follows the strangely intertwined lives of DCI John Luther (Idris Elba) and his "frenemy" Alice Morgan (Ruth Wilson). They initially meet when he is investigating the murder of her parents, but their complex relationship continues to develop and surprise throughout the series. They are an odd couple in the best sense of the phrase, and this is the thread which runs through the whole thing.
The show has plenty of hiding-behind-the-sofa moments and a stellar cast, and happily its writer Neil Cross has not ruled out a sixth series, saying he "would, without hesitation or equivocation, continue writing Luther until I drop off my perch, or he does."
This series is a hidden gem I can wholeheartedly recommend. Picking up on so-called 'urban myths', each 30-minute episode dramatizes an unusual and surprising moment in the life of a well-known icon, from Grace Jones to Muhammad Ali.
It's another quirky offering from me, but well worth a watch. My favourite episodes focus on Princess Diana (exploring the urban myth of her apparent escapades with flamboyant radio DJ Kenny Everett and legendary Queen frontman Freddie Mercury), and the Sex Pistols, revealing the story behind their notorious drunken and expletive-laden tea-time interview with TV legend Reg Grundy.
I am a big fan of both history and David Olusoga, a broadcaster and historian who brings to the small screen a method of storytelling which is engaging, enlightening and informative.
I watched this particular series during the research period for my own film about the untold story of Kent's multicultural history and found it truly impactful. History for me is about all of us — all our stories, all our pasts — and Olusoga ensures these stories are brought to our attention. Ranging from the Roman period to the present day, Olusoga uncovers a history of Britain that is still barely visible in most of our school curricula and takes us on a journey of discovery across the country and across time. It's factual TV at its best.
Sublimely combining my love of documentary with comic gold, this BAFTA award-winning mockumentary is an exercise in classic British comedy — understated, wry, sometimes agonisingly uncomfortable, but always heartwarming, and very, very funny!
Written by and starring brother and sister team Daisy May and Charlie Cooper, it follows cousins Kerry and "Kurtan" (Lee) Mucklow, who live in an underwhelming Cotswolds village. The fictional documentary crew follows the pair as they navigate daily life in the village — from the fierce rivalries of the annual Scarecrow competition to complex love triangles and Kerry's ill-fated birthday trip to her beloved Steam fair. This series will resonate with anyone who, like me, loves to see the absurd and the mundane as a platform for comedy.
Mike Rymer's Top Picks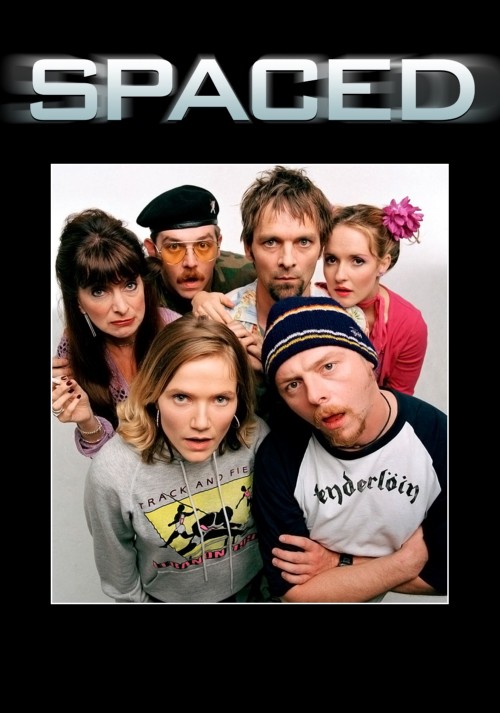 Spaced, Channel 4, 1999–2001
Prior to teaming up on satirical zombie feature Shaun of the Dead, the now-familiar Simon Pegg and director Edgar Wright (Baby Driver, Scott Pilgrim vs The World), collaborated on this cult two-season comedy about two Londoners who must pretend to be a couple in order to live in the only apartment they can afford.
Visit the origins of Pegg's fascination with Star Wars, comic book culture, and his comedic chemistry with Nick Frost, who plays his best friend Mike.
Created by a former editor of Wired, this documentary series dedicates each episode to a different field of design through the mind of a designer who is eminent in that field. From Costume Design to Photography and Bio-Architecture, this will fascinate anyone interested in how design happens.
This gritty urban crime drama begins in the underbelly od Baltimore's street-level drug trade and escalated with each season, following the money through gang hierarchies, industry, politics and the press to create an epic portrait of an American city's social fabric.
Wholly unmelodramatic, its matter-of-fact style is disarmingly effective at drawing viewers into a world that is based on its creator's observations during his time as a police reporter. The way this series unfolds makes it feel more like a novel than a TV show — it dedicates hours just to set the scene for a plot that privileges slice-of-life authenticity over comfortable closure. This may be challenging for audiences raised on more conventional TV, but will reward those willing to go the distance. Look out for star turns by now familiar faces, such as Idris Elba.
The OA, Netflix, 2016–2019
An inventive and unusual mystery drama created by its star Brit Marling. Planned to run for five seasons, it was cancelled by Netflix after the second, but it remains an intriguing and atmospheric story about a woman who returns after seven years missing, having regained her sight.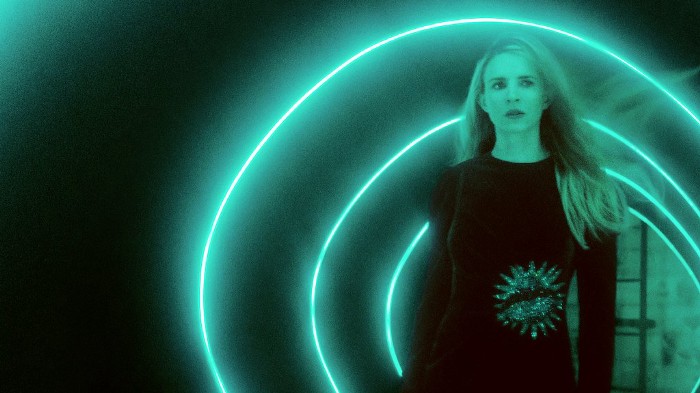 When the world's most controversial guru builds a utopian city deep in the US State of Oregon, conflict with the locals escalates into a national scandal. This is incredible, can't-keep-your-eyes-off-it stuff. Forget Tiger King, this is binge central.
Over to you…
If you have some great TV recommendations to share, let us know! Tag @unicreativearts on Twitter or Instagram to help spread the joy and keep us all entertained this winter.