UCA reveals limited number of
highly competitive Studentships
As part of its continued provision of excellence in research, UCA is offering a limited number of Vice-Chancellor Studentships in 2023.
24 Feb 2023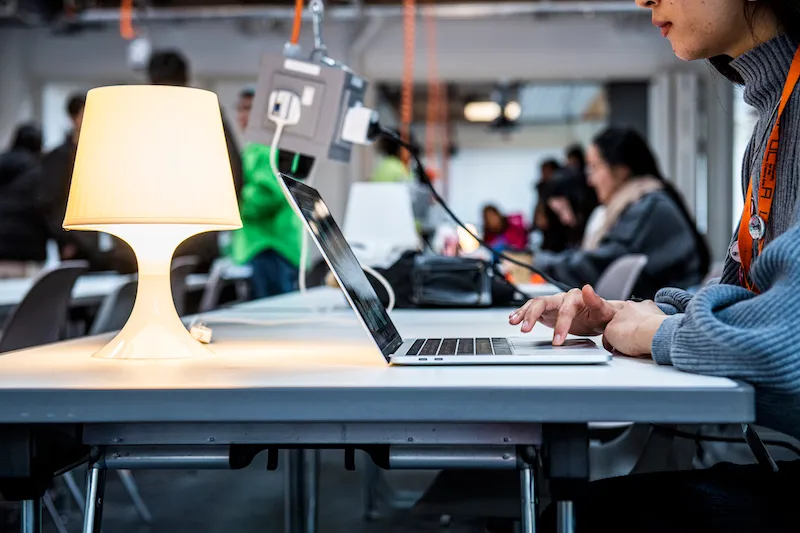 UCA is giving candidates the opportunity to undertake PhD research in five fascinating subject areas across Animation, Photography, Creative Technology, Sustainable Design, and Architecture.
Studying for a creative PhD at UCA means joining a top-ten research institution. In REF 2021, 99% of research was internationally recognised for quality, with 78% judged to be world-leading or internationally significant. UCA's research centres produced impacts rated 87.5% as world-leading or internationally significant.
The successful candidates would also become part of UCA's newly established Doctoral College in Canterbury. With a wealth of specialist resources for creative research and practice, the Doctoral College gives researchers a regular base to design their studies, explore their chosen field, make academic connections, and develop unique and unparalleled doctoral work.
Professor Cat Rossi, the supervisor for the PhD Studentship entitled Architects, Designers, Mothers, said: "I am excited to be able to offer this PhD Studentship and am grateful to UCA for the opportunity. Supporting the meaningful and socially relevant is important to me on an individual level as well as institutional one, and I am looking forward to working with the successful candidate and helping them develop an academic career."
Her project will add to the body of research on women's contribution to architecture and design by examining key issues affecting the ability of carers and mothers to study and pursue careers in architecture and design.
Professor Birgitta Hosea, supervisor for the PhD Studentship in Diversifying Animation, said: "The Animation Research Centre at UCA is deeply committed to expanding the concept of animation through intersectional and interdisciplinary perspectives. We are thrilled to offer a fully funded PhD scholarship that will enable the latest ideas from decolonial theory, applied to the field of Animation Studies.

"We are open to research approaches based in practice and involve making animation as well as those purely based in theory."
Each PhD Studentship includes a fee waiver for three years of full-time study and a stipend of £17,688 each year for three years (or equivalent for part-time study for Home students).
Funding applications must be received by 17 April 2023.
To apply or learn more about the Vice-Chancellor's Studentships, visit the Research pages.