UCA exhibition celebrates creatives
past, present, and future
This January a new split-site exhibition in Rochester will open, celebrating the outstanding work by University for the Creative Arts (UCA) students, graduates, alumni and staff.
18 Jan 2023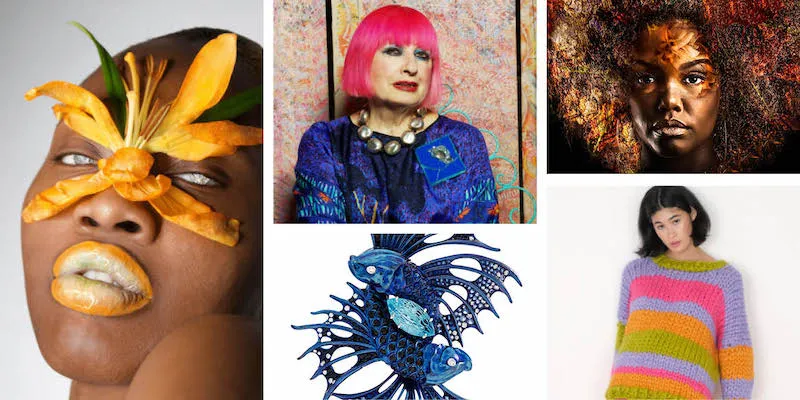 Artists clockwise from left: Danielle Kealey, Dame Zandra Rhodes by Sarah Mireya, Michi Masumi, Hope Macaulay, Brooch by Stephen Webster.
Forty artists and creatives, including the fashion icon Dame Zandra Rhodes, acclaimed prestigious jeweller Stephen Webster, and multi-talented artist Billy Childish, will showcase their work as part of UCA - A Retrospective: Creativity Past, Present & Future, which will take place at both Rochester Art Gallery and UCA's Zandra Rhodes Gallery from 27 January 2023.
The exhibition, which will focus on individual stories, features treasured sketchbooks, photographs, and personal testimonies from creatives, past and present, who have studied in Rochester over the past 130 years – with a variety of works on display in each location. It will include famous alumni from the world of fashion and design and recent graduates making a name for themselves in the creative industries.
Stephen Webster MBE said: "My course was the best start in life. It equipped me with the skills required for a life journey in an industry that could not have been more exciting and fulfilling."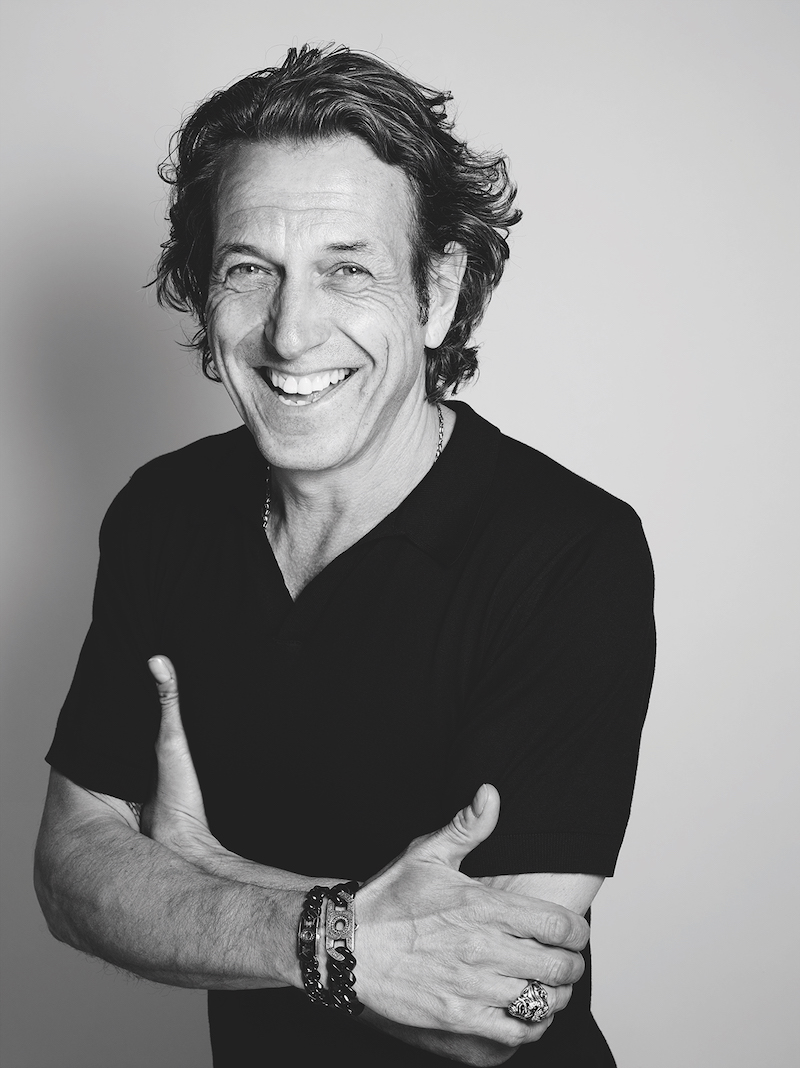 Stephen Webster ©Rankin
The university, known for its trademark cutting edge style, creativity and collaboration, will be withdrawing from Rochester later in 2023 and creating international centres of creativity at their three remaining campuses across Kent and Surrey.
Chris Wraith, Head of Rochester Campus at UCA, said: "We are, and always will be, proud of all our students, alumni and staff who have cultivated their creativity at Rochester. As this exhibition shows, it's people who make a university and they will always be part of UCA – no matter where our buildings are based.

"This exhibition is about creativity in Rochester in the past, the present and the future because at UCA we remain committed to supporting communities across Kent and beyond to harness their creative talents."

Cllr Howard Doe, Deputy Leader of Medway Council and Portfolio Holder for Community Services, said: "We are pleased to be hosting this iconic exhibition which celebrates the fantastic work of UCA students and famous alumni. Medway has always been home to a host of talented creatives, many of which have studied locally, and we are delighted to be celebrating the area's creative talent both past and present in this exhibition."
The exhibition will run at Rochester Art Gallery from Friday 27 January until Saturday 15 April 2023 and go on display at UCA's Zandra Rhodes Gallery from Friday 27 January until Tuesday 14 March. Rochester is easily accessible with its own railway station with high-speed connections into London and is close to major motorways.
A special online gallery will accompany the show and will feature work from all the contributors.
Rochester Art Gallery is open between 9am and 5pm, Tuesday to Saturday. 95 High Street, Rochester, Kent, ME1 1LX.
Zandra Rhodes Gallery is open 10am – 5pm, Monday to Friday. UCA Rochester, Fort Pitt, Rochester, Kent, ME1 1DZ.
Admission is free to both exhibitions.