UCA graduate hand-picked by Tracey Emin
for artist residency
UCA fine art graduate, Darcy Brenna, has been hand-picked by Tracey Emin CBE to join the Tracey Emin Artist Residency (TEAR) this Spring.
18 Jan 2023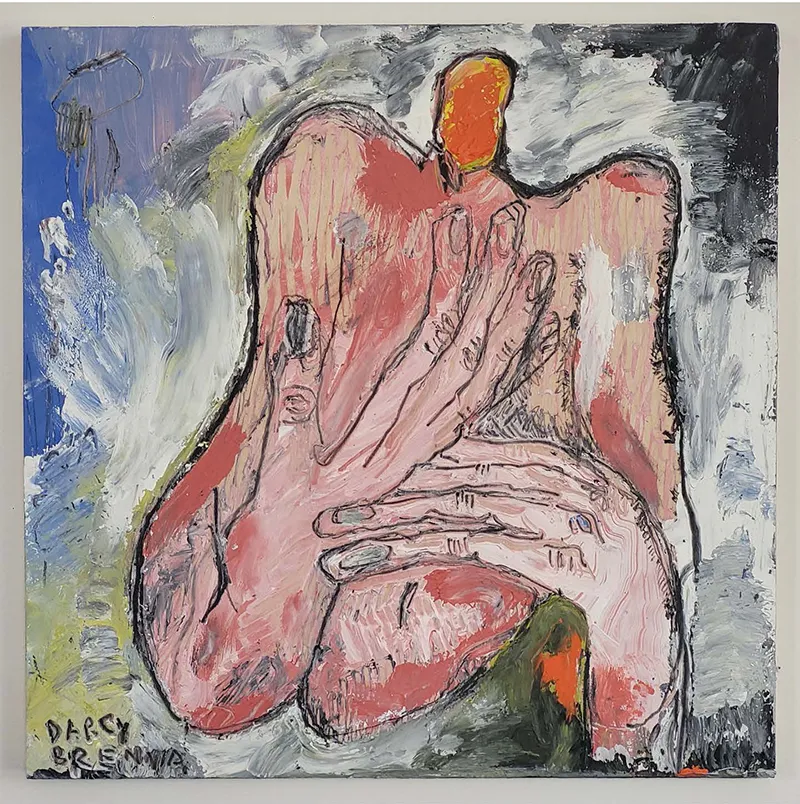 'It's cool - to be' ©Darcy Brenna
Darcy, who felt "honoured" to be selected, is one of ten artists-in-residence who were picked from around the world to participate in the 18-month programme of workshops, talks and events from leading artists, critics, curators and art historians. Studio spaces, tuition and support are all free of charge.
An Instagram photo showing Tracey deliberating the shortlist with TEAR director Elissa Cray was accompanied by the caption: "We were inundated with applications from artists from all over the world, it took weeks to go through them all but we have finally picked some really exciting, talented artists...We were blown away by the standard and the genuine passion for art."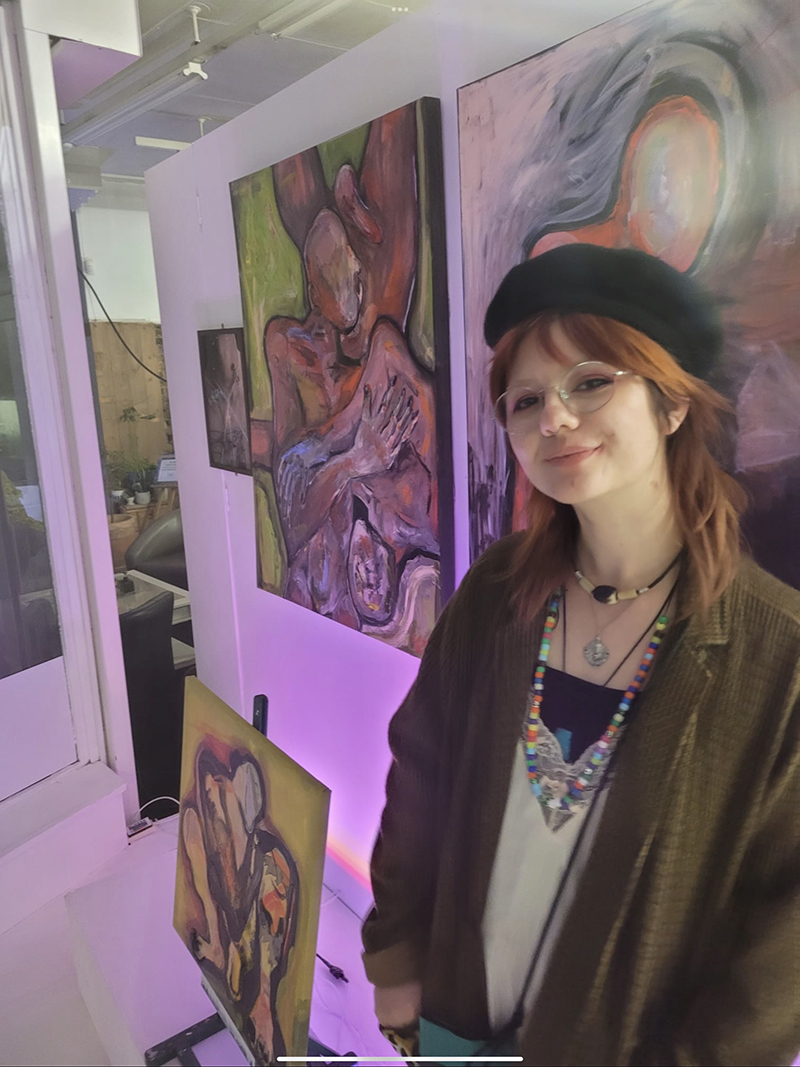 Darcy, who graduated in 2021, heard about the residency through their job at a local gallery in Margate, where the new art school had become the talk of the town.
The application process involved a 500-word essay, a two-minute video discussing their artwork, and an in-person interview with Tracey and Elissa.
"Tracey is down to earth yet has a whimsical nature," said Darcy. "I like the fact she is unapologetically herself, modest yet proud of who she is, which is very admirable. I'm looking forward to having more discussions with her and having her tell me if something needs improving – I like her 'straight to the point' attitude."
Darcy is an artist whose work is both cathartic and autobiographical. Predominantly a painter – as well as experimenting with sound, sculpture, and the moving image – Darcy scrawls imagery, lines, and shapes to reveal their hidden emotions and help them understand themselves and the world around them.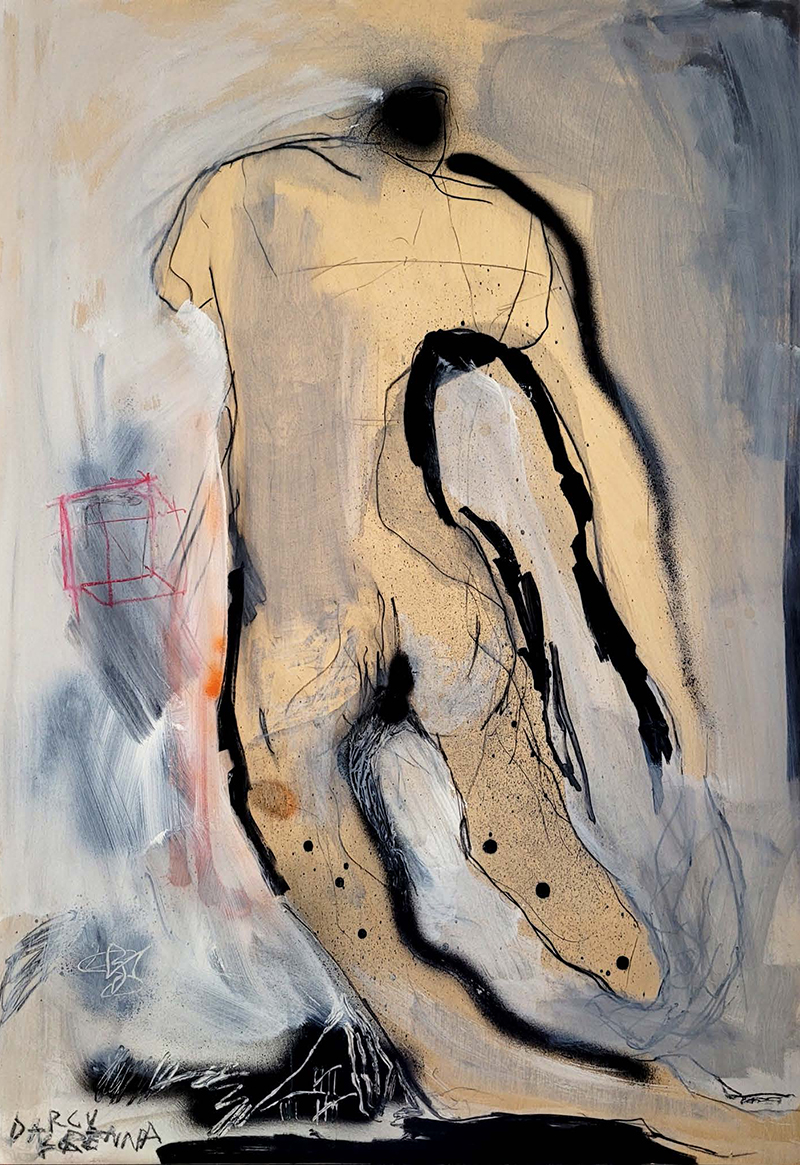 'I understand' ©Darcy Brenna
By layering paint, Darcy produces artwork that is ever-changing and often different to what they envisioned. But it always represents the journey to get there.
They mainly starts off using black ­because it "is the deepest and closest colour to carbon; found in both the makeup and death of many life forms", they said, but they'll also encompass a varied colour palette and use dirty water to muddy the palette.
Darcy added: "My paintings tear open my experiences, viscerally connecting with materials in a playful manner, connecting to my inner child. [My work] Helps me process my trauma and uncovers elements of myself and experiences."
Darcy has been missing regular access to an art studio so is looking forward to having 24-hour access, and is also looking forward to having one-to-ones with successful artists and creative thinkers such as visual artist, Jake Chapman, who is one half of the Chapman Brothers.
"They were one of the first shocking and disturbing artists, who I discovered were pushing boundaries. There is so much energy in their work," explained Darcy.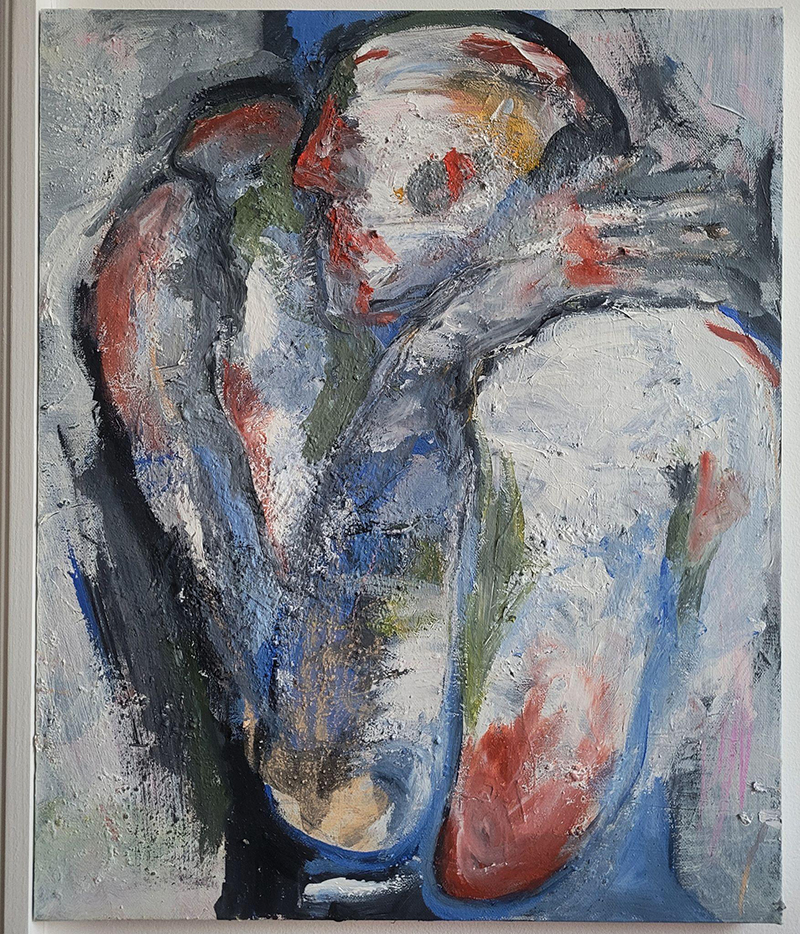 'Please hold me' © Darcy Brenna
Studying during the pandemic was a surreal experience for Darcy, but they looked upon it as a formative time and "beautiful in a way".
"Our tutor group would regularly meet up on zoom and talk about our work and life. It was a time of self-discovery", Darcy added. "We had the chance to test things out, mess up, and have a network of people to bounce ideas off and still bring it around to a positive experience. If I could do it all again I would."
And to all those new students embarking on their degree, Darcy said: "It sounds cliché but just try and enjoy the experience and embrace the chance to try new things."
You can see an online gallery of artworks by the final ten TEAR members by following this link to the Tracey Emin Foundation website.
For more information about studying Fine Art at UCA, visit the course pages.