2022 Grads nominated for
BFI Future Film Festival Award
Two UCA graduates have been nominated for the 16th BFI Future Film Festival Awards.
17 Feb 2023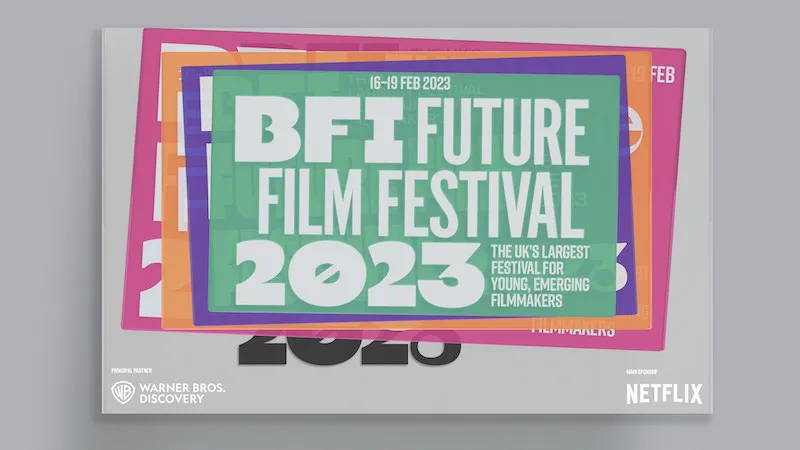 The awards, supported by Netflix and spanning ten categories, recognise, celebrate, and reward talented young filmmakers aged 16 to 25 whose films were screened as part of this year's festival.
Daylen Oakes, who graduated in BA (Hons) Film Production last year, has earned a Best Film nomination for his piece, Bet Fredrica. The film is about a single mother, Mary, who has a gambling addiction and makes an all-or-nothing bet on the Grand National for her daughter Millie.
Daylen came to the film after exploring similar themes about the demonisation of the working class in his previous film, A Most Uncivil War, and from childhood memories of placing a 50p bet on the race.
"Gambling is a poverty tax of sorts," said Daylen. "With Bet Fredrica I wanted to show how communities were built in the bookies; there's excitement and tragedy all at once."
The biggest challenge for Daylen was the set. After unsuccessful attempts to secure a shop space to recreate the bookmakers, Daylen and his production designer, Aidan Ashton, decided to design a space from scratch using a university classroom.
Coming to UCA allowed Daylen to be much more practical and hands-on filmmaking. With a reputation for being one of the best film production courses, the three-year allowed Daylen to work with like-minded creatives, making things off their own backs.
"Film as a medium lends itself to fully immersing yourself within it, said Daylen.
"You watch a film at different points in your life and take something new from it. Not only does a film tell a story but it reflects the ideas and attitudes of those making it, like a little bookmark in their personal history."
On speaking about his future film career, Daylen added: "My goal is to show how British film can be more honest with itself, showing where we are as a culture not only in a serious setting but a humorous one too."
Khalidah McLarty, a who graduated in animation last year, has been nominated for Best Animation for her film, Please Clap, which follows a clown called Mikey who must confront complex feelings he has regarding his persona after being fired from his job and discovers he might be a bit more attached to the stage than he previously thought.
"The initial idea came in a passing thought that I ended up lingering on. But upon further reflection, it was a manifestation of my fears and frustrations around change and failure, said Khalidah.
"Animation is such an incredibly important art form; It's beautiful, challenging, and thought-provoking. The only limits on what you can do with it are how creative you are, how skilled you are, and how much time you have."
If the two graduates win, not only will they take home the top prize, they'll also win £1,000 – and Khalidah could also take home a mentoring package.
Three of the ten awards, Best Film, Best Director and Best New Talent are judged by the BFI's Festival Jury, which is chaired by filmmaker Peter Kosminsky (Wolf Hall) and includes actors Kit Connor (Heartstopper) and Bella Ramsey (The Last of Us, Game of Thrones), writer-director Matthew Jacobs Morgan (The Rig) and critic and author Hanna Flint.
The winners will be announced on 19 February at a ceremony at BFI Southbank.
Please Clap will also be showing at Leeds International Film Festival – INDIs – later this month.
To learn more about film and animation at UCA, visit the course pages.