Five UCA graduates shortlisted for
Rising Stars 2023
Five craft graduates from the University for the Creative Arts (UCA) in Farnham have been shortlisted for Rising Stars 2023, recognising the UK's most exciting emerging makers.
15 Feb 2023
Shannon Baker, Shakhina Mirjonova, Lisa Ghiggini, Viki Benwell, and Ismail Kamran are part of a 24-strong selection for the competition, organised by the New Ashgate Gallery and in partnership with UCA. The top prize is a £1,000 professional development award and a solo show exhibition at the New Ashgate Gallery in 2024.
The finalists were selected by a panel of judges, including UCA's Sharon Ting, Programme Director for Textiles.
She said: "I was delighted to be part of the selection panel with Dan Goode (Making Goode) and Dr Outi Remes (director of the New Ashgate Gallery) for this year's Rising Stars. The works selected communicate a sense of proportion, scale, form, and meaning. Material exploration and materiality are at the core of the selected works. The breadth of applications was huge, it was challenging to select from a pool of such wonderful applications and I'm delighted that four are from UCA."
Outi added: "Many of the graduating makers are at a crossroads: they have a full portfolio of fabulous ideas but are yet to establish their business skills and a network of collectors. The 2023 special focus is on supporting new makers in the marketplace, impacted by the cost-of-living crisis. Rising Stars offers just the right platform, and for many, it is a starting point for an exceptional career."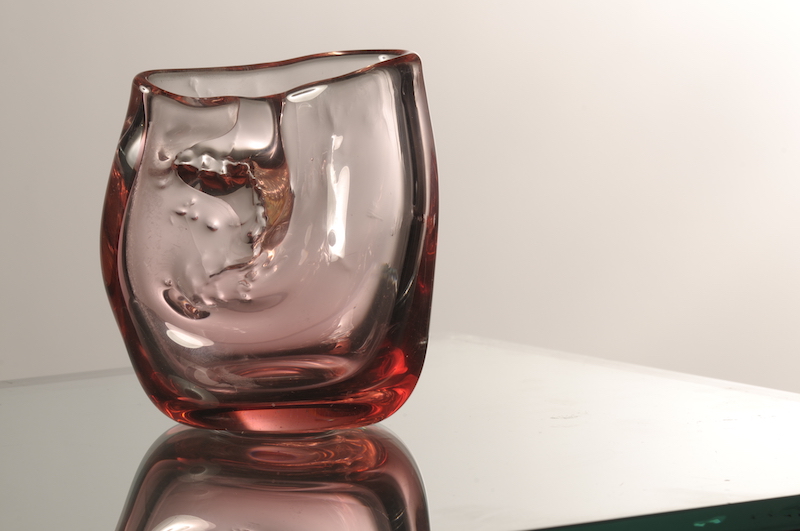 Shannon graduated last year with a BA in Glass. Her latest work features a series of glass cups, which have been manipulated by bronze teeth tools, cast from her own teeth.
Shannon said: "[My work is] a comment on the extreme burden of womanhood, sexuality and unbefitting domesticity often leading one to feel out of place; questioning sanity."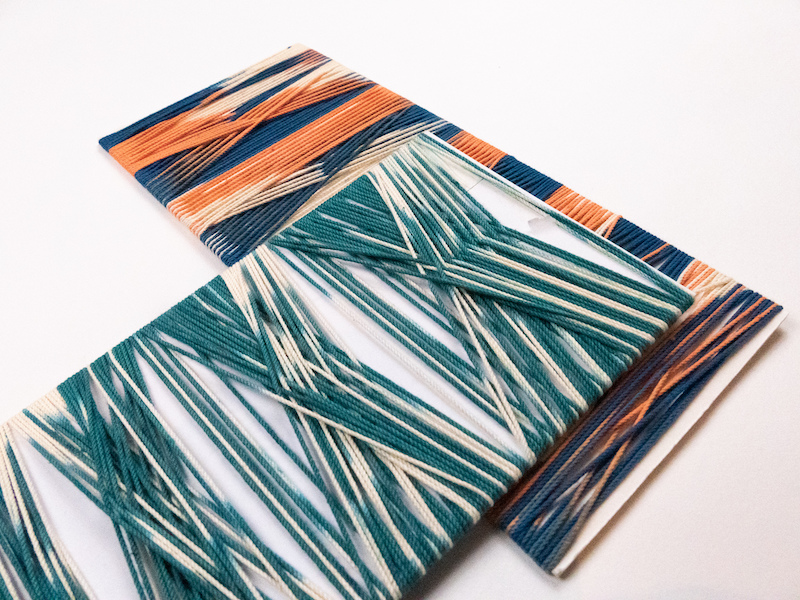 Shakhina is a textile artist, and graduated in 2021 a BA in Textiles. She specialises in weaving, creating hand-woven pieces using a traditional ikat technique - resist dyeing on yarns before weaving. Her designs are largely influenced by her cultural heritage and growing up in Uzbekistan and inspired by nature and architecture.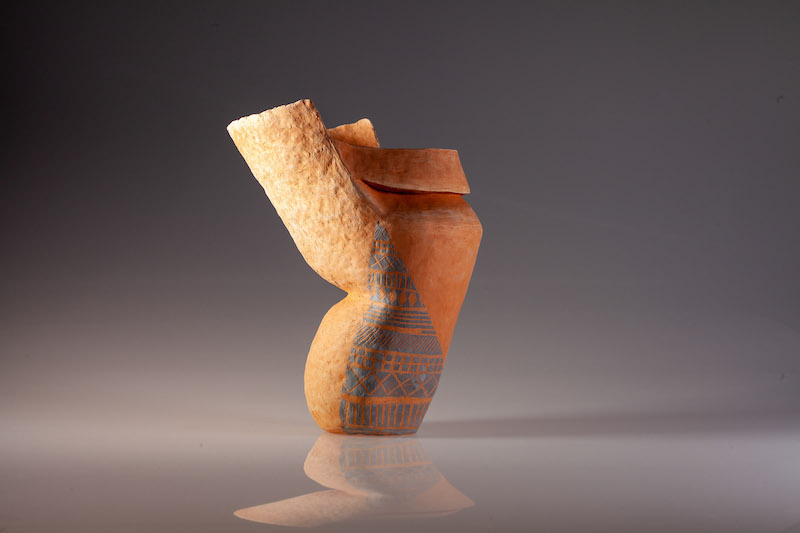 In 2022, Lisa gained her MA Ceramics degree, and with a background in fine arts, she manipulates locally dug clay to create hand-built vessels that are thin and delicate and influenced by her research into the Bell Beaker – a drinking vessel of the Bronze Age – and neolithic burial urns.
"I make with immediacy before the clay dries. This allows an organic unfolding and the maker's mark to be visible," Lisa explained. "The relationship between drawing and making is integral to my practice. The marks on my vessels and 2D shadows are inspired by the geometric patterns on Beaker pots and developed through digital drawings."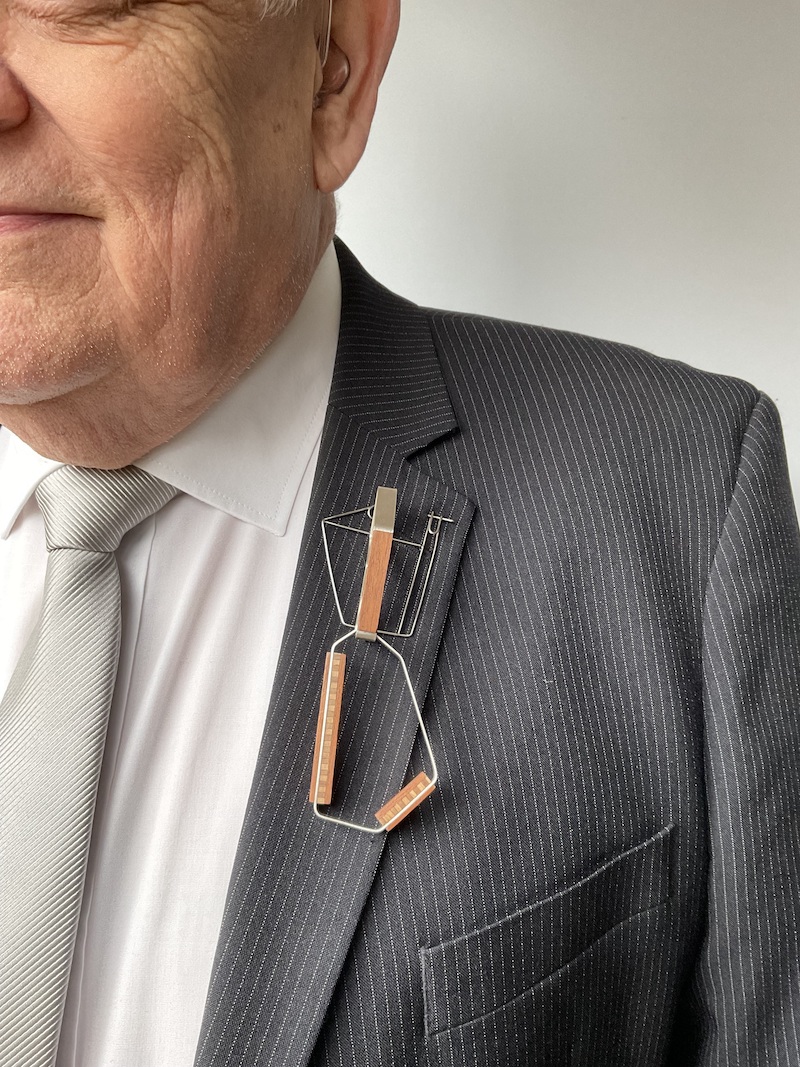 Viki was shortlisted for her graduate jewellery collection, Into the Void. It explores potential roles and parameters surrounding the void – the space in, around, and through objects. Inspired by the negative voids around architecture, Viki used the process of slip casting to represent its infinite structure and unconventional materials, such as sprung steel and plywood to convey its non-decorative nature.
"As my work emerged, it took on an industrial aesthetic. . .[and] offered ambiguity to both wearer and viewer," Viki said.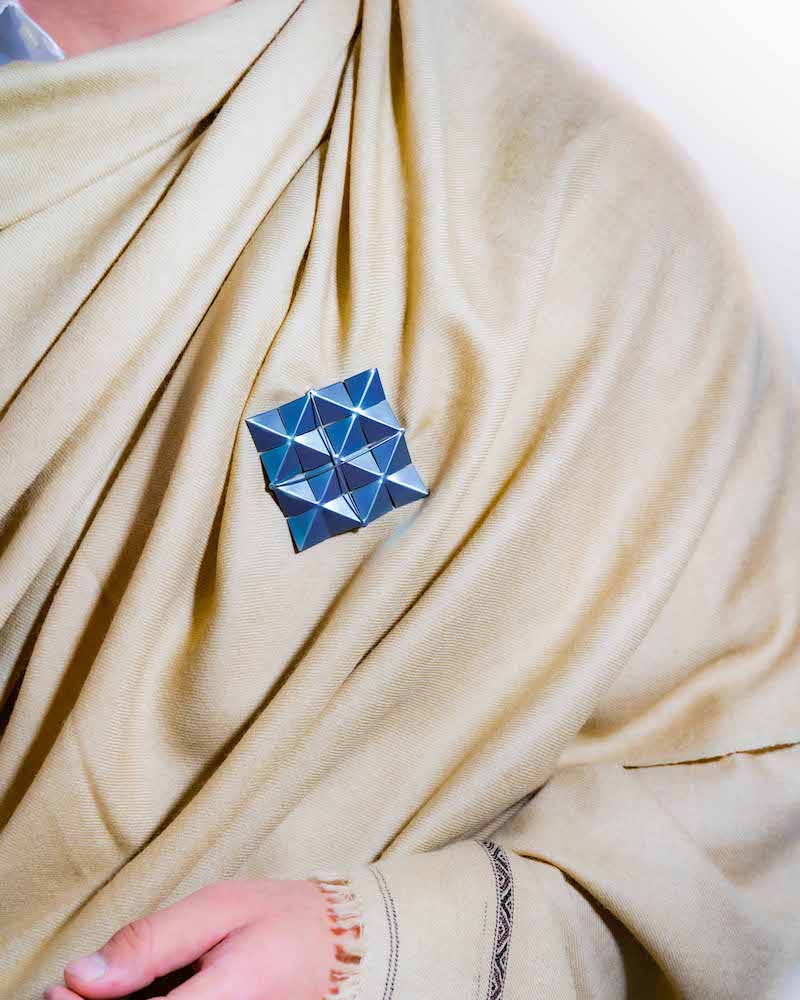 Finally, Ismail, a contemporary jeweller and silversmith, graduated last year with a BA in Jewellery & Silversmithing. His Pakistani heritage and interest in modern and Islamic art are entwined through his jewellery to create architecturally unique and visually complex pieces.
His most recent collection, entitled Kos-e-Qaza, is a series of contemporary brooches made from titanium and stainless steel – a colourful collision of east and west.
The winner of Rising Stars 2023 will be announced at the New Ashgate Gallery at a private view event on 10 March, with the main exhibition running from 11 March to 22 April. Alongside the exhibition will be a range of career, maker and business skills events as part of the gallery's response to the cost-of-living crisis.
To learn more about studying crafts at UCA, visit the course pages.