Emerging talent selected for
New Contemporaries 2023
Two fine art graduates from the University for the Creative Arts (UCA) have been selected for this year's New Contemporaries.
20 Jul 2023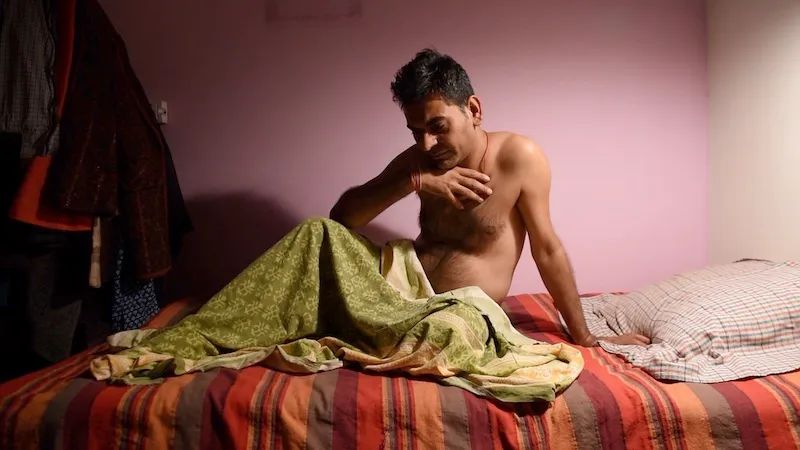 ©Charan Singh
New Contemporaries is a leading organisation supporting emerging artists to transition from education to professional practice, primarily through its annual exhibition. It holds an important role in the UK's contemporary art scene and has supported the early careers of some of the most internationally renowned artists of recent history, including David Hockney, Gillian Wearing, Tacita Dean, and Lynette Yiadom-Boakye.
New Contemporaries 2023 features 55 artists, including Zayd Menk, a 2023 BA (Hons) Fine Art graduate, and Charan Singh who graduated with a Master of Fine Art in 2014. Their work will be on show in Blackpool this September and the Camden Art Centre in London next January.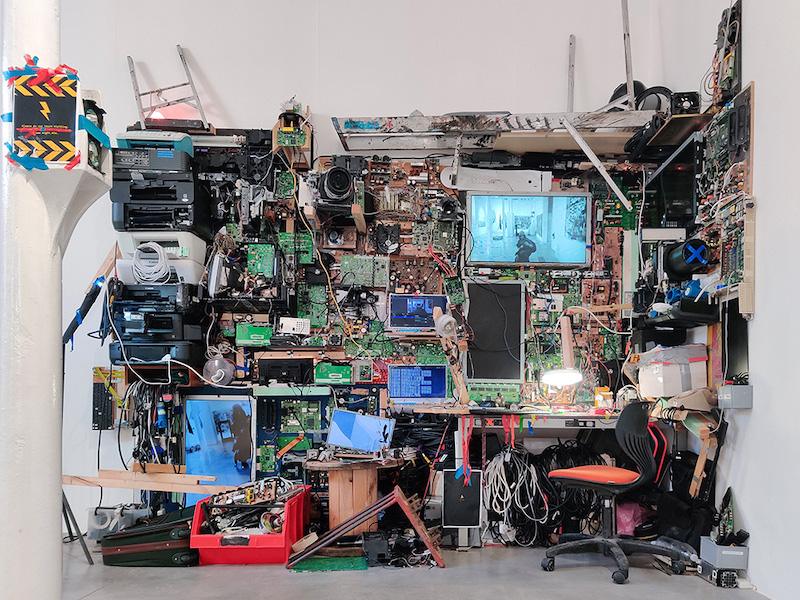 ©Zayd Menk
Zimbabwean Zayd works within sculpture and installation. His latest work, [4.3><_-\›¬'°~⁰', uses electronic waste to create a landscape that isinteractive and confronts the paradoxes and contradictions within technology – the ethical, social, and ecological implications of technological progress – in an increasingly machine-orientated world.
Zayd said: "I felt truly fortunate to be recognised and included among a cohort of such talented artists and a part of this esteemed program that has nurtured and supported countless artists throughout its history.

"I attempt to provoke contemplation of our complex relationship with technology – this omnipresent force that is constantly shaping our future and our past. I'm humbled by the opportunity to contribute to the dynamic dialogues of our generation.
Charan, who works from New Dehli and London, is heavily influenced by his involvement with HIV/AIDS activism, using photography and video to explore the importance of storytelling, translation, and the landscapes of queer experiences.
As well as being included in the 2023 exhibition and online platform, the selected artists will have access to a range of opportunities including mentoring, talks, and workshops through New Contemporaries bespoke Bridget Riley Artists' Development Programme.
"This recognition holds significant importance in my career, acknowledging the potential of my work and opening doors to further opportunity. [It will] introduce me to a wider audience and lend me a sense of credibility which is invaluable for the long-term growth and sustainability of my career," added Zayd.
They were chosen after an open call and rigorous two-part selection process, led by a panel of influential art world figures that included photographer and UCA Professorial Fellow, Sunil Gupta, Helen Cammock and Turner Prize nominee Heather Phillipson, who said: "As a selector you gain access to a unique overview of current art education and what graduates are making, which is really a glimpse into the minds of the next generation."
To learn more about studying fine art at UCA, visit our course pages, and visit New Contemporaries 2023 to find out more about the exhibition and participating artists.