New BBC series makes textile graduate's
brand a success!
UCA textiles graduate Jessica Clements is to appear on the new BBC series Make it at Market, presented by Dom Chinea of The Repair Shop fame.
06 Jan 2023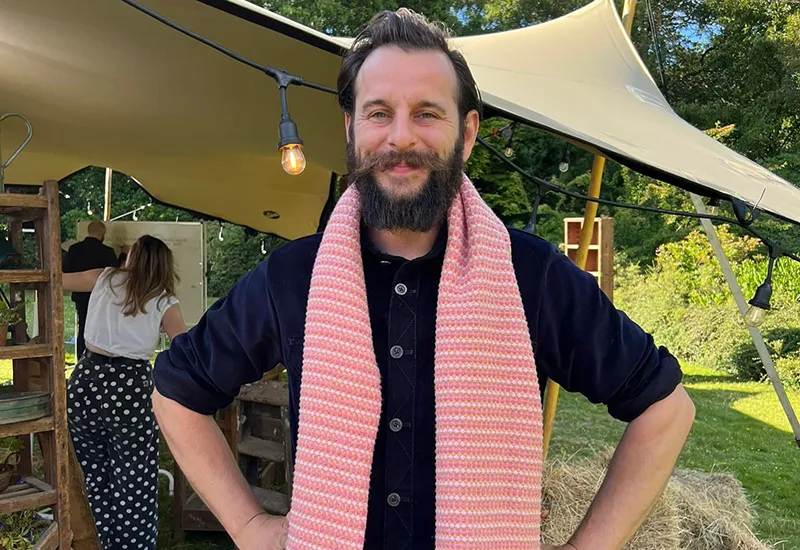 Jessica is one of 30 crafters to appear on the show, which challenges aspiring craftspeople to try to make a profitable business from their hobby.
Jessica studied BA (Hons) Textiles for Fashion Interiors at UCA Farnham, graduating in 2017. She is the founder of Jess Anne, a brand which makes distinctive fabrics for fashion and interiors using traditional weaving methods. Make it at Market offered her a helping hand to help her brand succeed and gain confidence as a designer.
"I'm part of several weaving groups on Facebook, and someone posted about a TV production team looking for crafters for a new series, at the time I was trying everything in my power to get my name out there, so I applied," said Jessica. "There was limited information about the program, but I was lucky to be chosen. I was absolutely over the moon; it will be a game changer for my brand."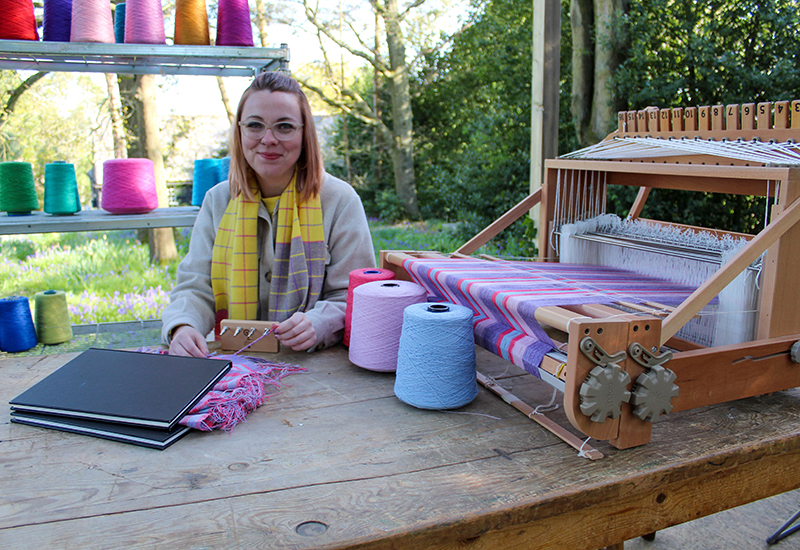 Jessica will feature in episode 19, alongside mentor Piyush Suri, the founder of Handmade in Britain. In the episode, Piyush will give Jessica a better understanding of the industry and give her straight-talking advice for creating and marketing her products.
"Piyush has vast knowledge of the industry and experience in woven textiles," explained Jessica. "He helped me resolve issues with production time and price points. And taught me that I needed to believe in myself and not undersell my work. Often in the creative industries, we undersell ourselves because we fear that we may not be 'good enough' or deserving of that success. Piyush got me to realise that my skill set is valued, and my products deserve recognition."
Alongside the mentorship, each amateur tackles three challenges designed to assess their skill and money-making potential, before putting all they've learned into practice as they start selling their creations.
Presenter Dom said: "It was a privilege to work with such an array of gifted and ambitious craftspeople. What was particularly fulfilling was seeing in real time, how the unique and varied skills on offer were nurtured and shaped, allowing the makers to turn their talents into viable business opportunities. It's the perfect programme to get anyone's creative juices flowing!"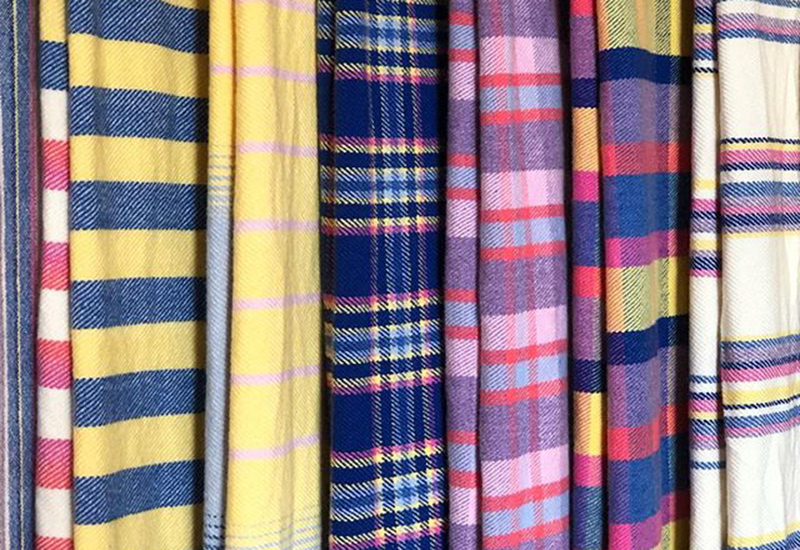 The experience has given Jessica greater insight and clarity into her future goals and brand. Since announcing her appearance on the show, her social media following has already grown, and her woven work has developed faster than it would have done without the show.
So, what words of wisdom can Jessica offer other aspiring creative business owners?
"Do not put too much pressure on yourself. I was overwhelmed with stress, I felt I needed to become a successful brand overnight, but these things take time. It's impossible to know everything from the beginning so, remember that if there is something you don't know, there is help available; you should never feel guilty about asking for that help!"
You can watch Jessica's epsidoe on BBC and BBC iPlayer on January 19.
Learn more about studying textiles at UCA, visit the course pages.