Advice to young creatives
What I learnt at art school
Doyens of the fashion world, Dame Zandra Rhodes and Wendy Dagworthy OBE, celebrate the creative heritage of Rochester's University for the Creative Arts in Kent by recalling their memories of the respected art school and giving advice to budding young creatives.
24 Feb 2023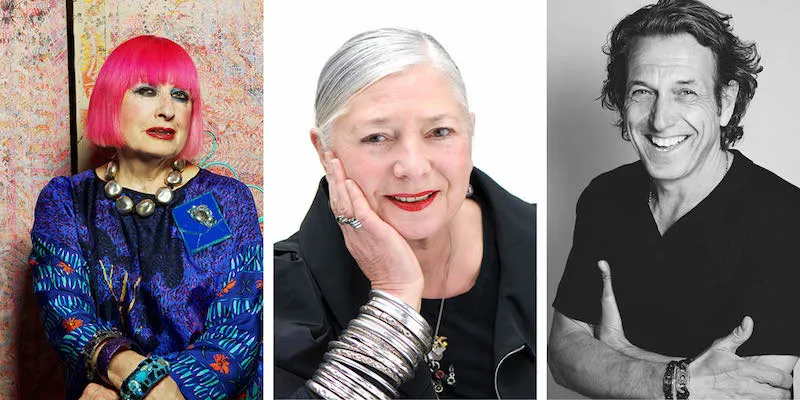 From l-r: Dame Zandra Rhodes Photo © Sarah Mireya, Wendy Dagworthy Photo © Jonathan Prew © Stephen Webster Photo © Rankin
Dame Zandra Rhodes has praised UCA Rochester for teaching her hard work and "wonderful things about drawing".
"I have fond memories of going to school in Fort Pitt. On my early morning walk to school the wind would whistle through my ears in the most poetic way," Dame Zandra recalled. "It was a fabulous time, a wonderful grounding, and I loved every minute of it – I owe a lot to my time at UCA."
And her advice to the next generation of designers: "Get a thick skin, don't let anyone put you off, just keep at it and make sure you try and create an atmosphere, so people notice what you do – and just keep going!
The fashion designer and academic Wendy Dagworthy OBE also had this to say: "We did everything, it was such fantastic grounding to do what you wanted for the rest of your life…It's just wonderful memories of freedom.
"The greatest advice I can offer students is, be kind, never forget your dreams, believe in yourself, and enjoy whatever you do."
Both Professor Dagworthy and Dame Zandra Rhodes have works on show at a split-site exhibition titled UCA - A Retrospective: Creativity: Past, Present, and Future , which is now on at UCA Rochester's Zandra Rhodes Gallery till 14 March, with complementary works on display at the Rochester Art Gallery until 15 April.
The exhibition celebrates all the little stories, the journeys, and narratives that many of these exhibiting creatives have gone on to get to this point, which have informed the values and impact of UCA.
Acclaimed international jeweller Stephen Webster MBE also contributed work to the show, alongside his talented niece, who is a current UCA student.
Stephen, who recounted UCA Rochester as a magical, brutalist icon said: "[My course] was the best start in life and the best possible initiation into a career now in its fifth decade. It equipped me with the skills required for a life journey in an industry that could not have been more exciting and fulfilling.

"I am now very much a proponent of young people being given the opportunity to discover what it feels like to make something."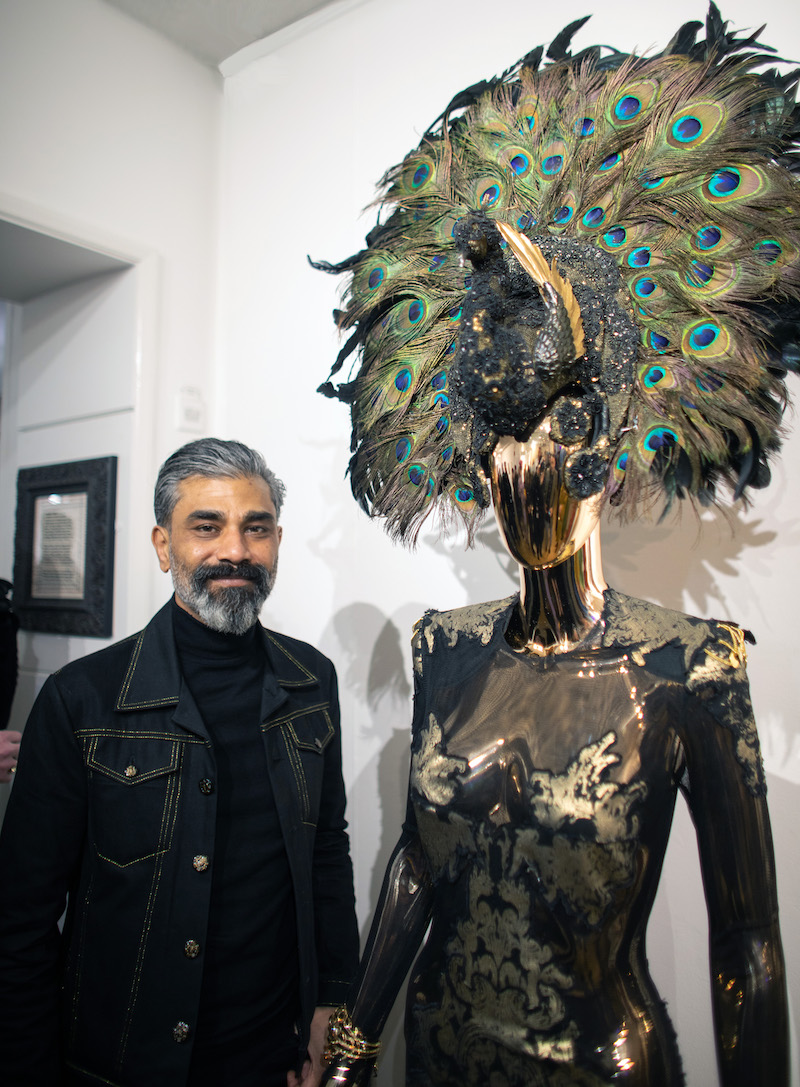 Jatin Patel © Cara London
Another successful alumni who lives in the Medway area, is the fashion designer and the creative powerhouse behind the brand Kalikas Armour – Jatin Patel. His British, slow fashion brand was conceived on the Masters course at UCA Rochester.
A proponent of the power of creativity to improve mental health, help save our lives, and our environment, Jatin sees the design process as less about the final product and more about expressing identity.
It's this identity which informs his advice to future creatives who are about to embark on their careers.
"Networking is an overused term and barley understood. [Instead] Identify what you want out of your career, where you want to go, and who you want to meet with. It's about what help you can offer somebody before they can help you. It's about building relationships, not a collection of business cards."
---
Rochester Art Gallery is open between 9am and 5pm, Tuesday to Saturday. 95 High Street, Rochester, Kent, ME1 1LX.
Zandra Rhodes Gallery is open 10am – 5pm, Monday to Friday. UCA Rochester, Fort Pitt, Rochester, Kent, ME1 1DZ.
Admission is free to both exhibitions.