A Private View
New Magdalene Odundo exhibition
A new exhibition at UCA Farnham's Craft Study Centre (CSC) presents vessels, drawings and printmaking by Dame Magdalene Odundo, alongside works from her personal collection and items she selected from their archive.
29 Mar 2023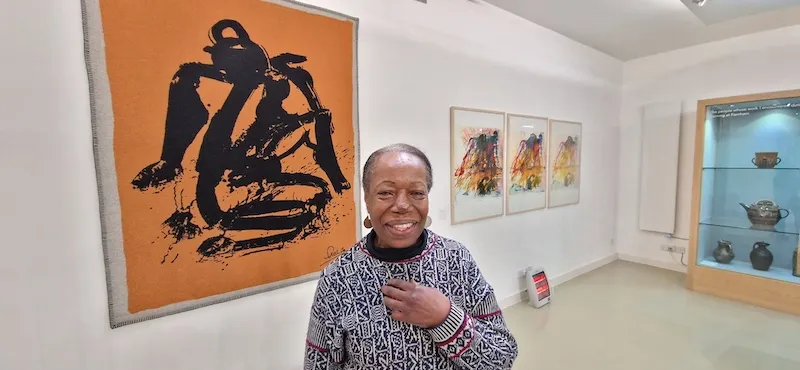 Dame Magdalene, the Chancellor of UCA, said people could expect to see a 'broader collection' of crafts than they may have seen before from her.
A Private View includes works from textiles and ceramics to furniture and calligraphy.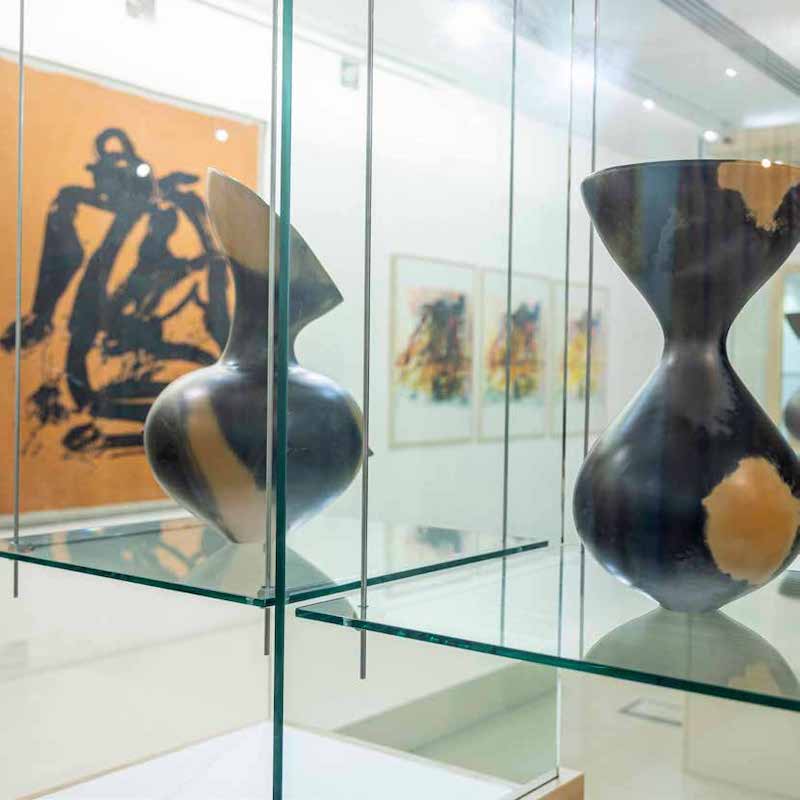 At the heart of the exhibition are eight large, breathtaking ceramic vessels by Magdalene – six were made with this exhibition in mind.
Magdalene has dedicated the exhibition to the late Professor Simon Olding, the Director of the Centre. Simon, who was a friend, colleague, and mentor to Magdalene, conceived of the exhibition back in 2019 and said:
"Dame Magdalene Odundo's ceramic vessels are on a quest for 'perfect simplicity, for natural forms' and, as Christopher Frayling has said, express 'an art which transformed energy and inspiration into restraint and beauty'.

"The [exhibition] offers a means of inquiry, dialogue and a deeply personal conversation."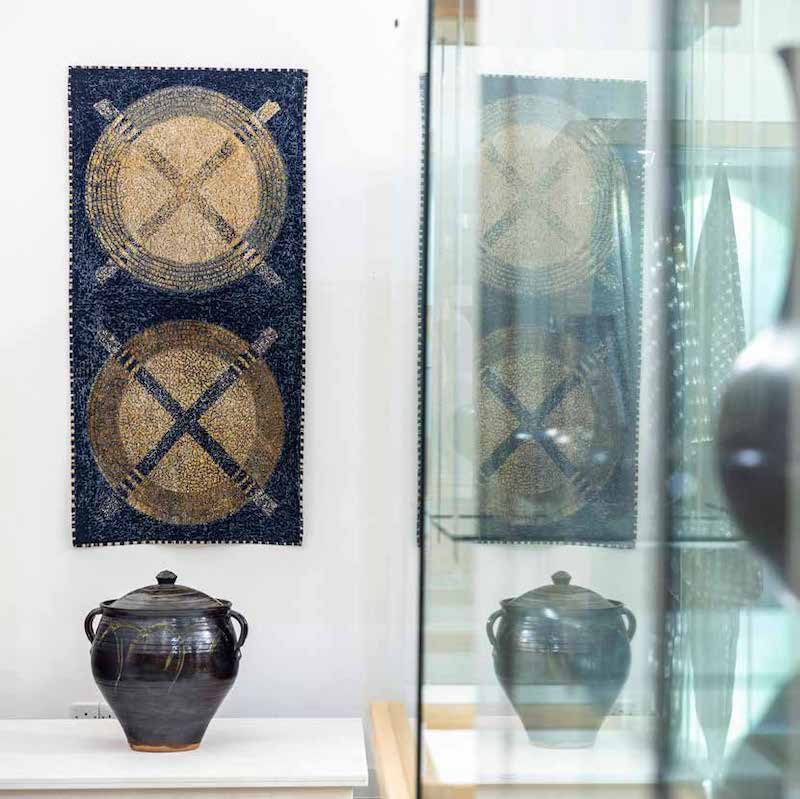 In an essay Professor Olding wrote about Magdalene Odundo in 2011, he recalled the word that came to mind when he thought about her art: 'poise'. He explained how her terracotta vessels achieved the 'rare effect of being both profoundly grounded and light on their feet'. And, if they are weighty, it is through 'metaphorical significance: the markers of ancient time and deep cultural inheritance.'
The exhibition also showcases works that Magdalene has collaborated on, such as the textile piece she is photographed in front of. For this piece, Dame Magdalene worked with the fashion designer Jonathan Anderson, the creative talent behind JW Anderson and creative director of Loewe.
She said: "If I could persuade people to come to this exhibition, this [artwork] is the kind of thing they can see; collaborations with other people in the fashion industry or fine art, making objects, making art, and being creative. There is a lot of creativity at the Crafts Study Centre."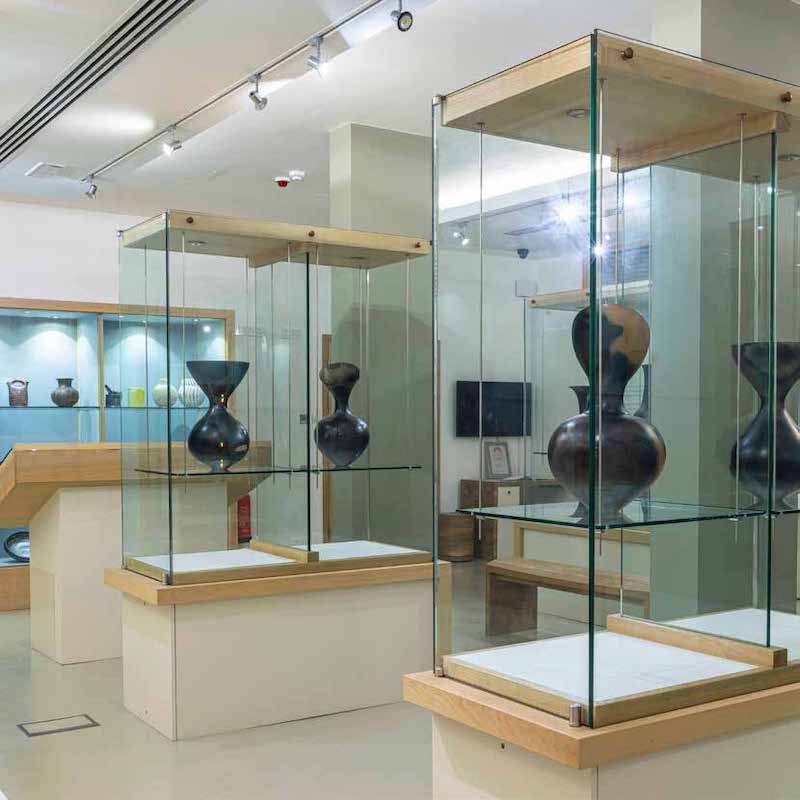 As a child, Magdalene was always drawn to making things and drawing and knew she wanted to be an artist. She initially trained as a commercial artist, working for advertising agencies in Kenya – where she was born. In 1971 she moved to the UK and in 1973 she enrolled in a degree course in ceramics, printmaking and photography at UCA's former West Surrey College of Art and Design. Her journey with clay had begun, and Magdalene never looked back.
"Making things is part of our human DNA," she said. "It doesn't matter what you make things from and whether you paint or sculpt or deconstruct a brick. It's part and parcel of living. Making things makes life much richer."
A Private View is on until 19 August.
Learn more about the exhbition, visit the Crafts Study Centre website.
To learn more about studying Crafts at UCA, visit the course pages.