REF 2021
results announced
UCA is the top specialist art and design university for world-leading research outputs in REF 2021
12 May 2022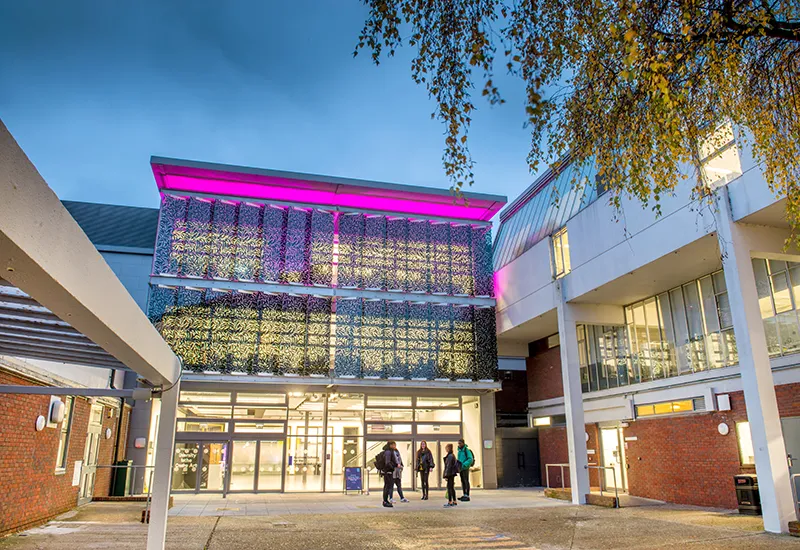 Significant improvements* in UCA's overall quality profile and quality profile for research outputs have cemented its place at the forefront of creative research.
President and Vice-Chancellor Bashir Makhoul comments "The global position of UCA continues to strengthen and the results of REF 2021 show just this. As the top specialist art and design university for world leading research outputs I am delighted that we are recognised for raising our profile as an authority on specialist subjects, such as sustainability in design, the circular economy, photography, crafts, conceptual art, textiles and more."
UCA submitted 115 research outputs to be considered by the expert panel for Art and Design in REF 2021, as well as four impact case studies and data on our research environment.
REF 2021 has shown that almost a third of UCA's research outputs are world-leading, and more than three quarters are either world-leading or internationally excellent.
Comparatively, UCA's world-leading research outputs (37.4 per cent of the outputs submitted by the university) place UCA top in this category among the UK's specialist art and design universities, while its overall score for world-leading and internationally-excellent research is joint second. REF does not issue league tables of REF results, but the Times Higher Education (THE) uses REF data to produce a number of rankings. UCA has moved up four places in the THE overall ranking for our unit of assessment (Art and Design).
To see our full suite of research portfolios, click here.
*Compared to REF 2014. There have been changes in the submission rules between REF 2014 and REF 2021