UCA plan to commemorate
beloved lecturer
UCA is saddened to announce the passing of recently retired fine art lecturer Anthony Heywood.
28 Apr 2022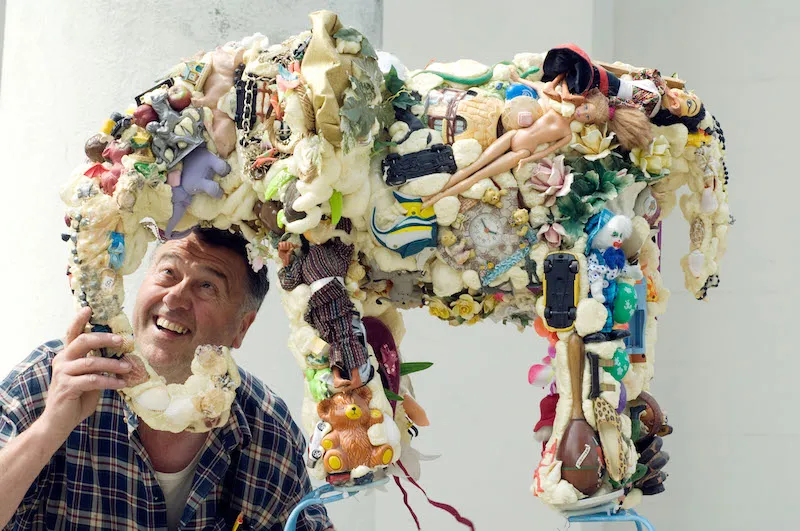 Anthony, who was an integral part of life at our Canterbury campus for more than 30 years, will be remembered as a great teacher, friend, and colleague as well as a fine sculptor.
A pioneering leader of the part-time Fine Art course, which became a hugely popular option for students, Anthony also set up one of UCA's first international partnerships in Cyprus, enabling an annual student exchange to the country - a country he worked with as an educator for many years.
He believed wholeheartedly in arts education and was an avid environmentalist, developing work that directly addressed issues of climate change decades before it came to the forefront of public debate. His work has been shown extensively internationally, across Europe, as well as in Asia, the USA and the Middle East.
Terry Perk, Assistant Vice-Chancellor and Director of School, Fine Art, Photography & Visual Communications, said: "Anthony was such a kind and gentle man, as well as an excellent tutor. He was such a champion of arts education and over the years, thousands of students have benefited from his knowledge, skills and insight. We were all so sad to hear of his passing, so soon after his retirement. He'll be greatly missed, and over the next few months we'll be considering ways of commemorating Anthony's unique and unprecedented contribution to sculpture and fine art in Canterbury."
UCA sends its condolences to Anthony's family and friends at this sad time.