UCA supports
Women in Leadership
UCA is taking positive action to address the under-representation of women in leadership positions by supporting Advance HE's Aurora programme, a developmental initiative for women in higher education.
17 Jan 2022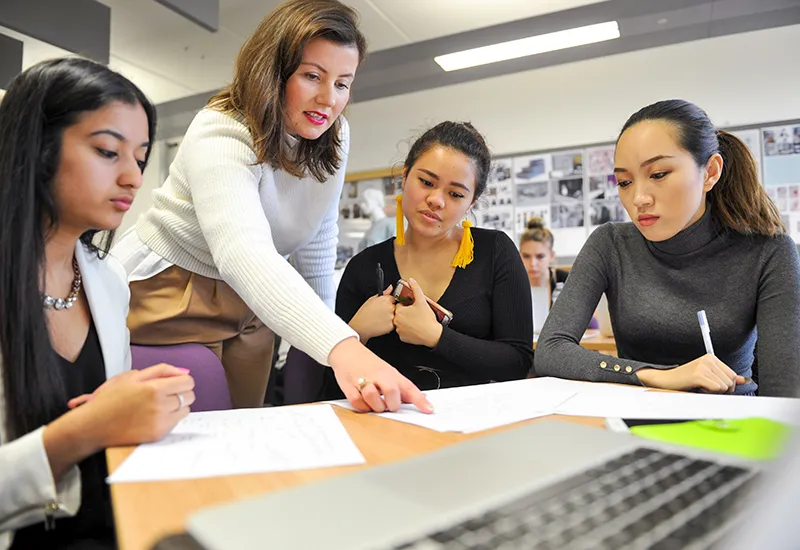 In recent statistics by Advance HE, participants taking part in Aurora are twice as likely to get promoted, upping the opportunities for women to gain senior positions.
Deputy Vice-Chancellor Catherine Harper, who is also an Aurora Champion, said: "My ambition for Aurora is that it will be a launchpad for women at UCA who aspire towards career advancement. As a woman in a leadership role in Higher Education, and a strong advocate for the women at all levels in the workplace, I believe it is important for me to use my position to mentor and champion other UCA women to achieve success and job satisfaction. I am proud and delighted that UCA is embarking on this affirmative action for female talent at this institution."
Ten members of UCA staff , from senior lecturer level or professional services equivalent, are taking part in the programme. They will be taught how to develop their leadership skills by industry experts and encouraged to maximise their talents to achieve career progression and advancement.
Charlotte Rutter, newly appointed Deputy Director of the Business School for the Creative Industries, is one of the participants. She said: "Aurora is about women having the support, space and time to bring the focus back to oneself and develop and evolve in a higher education setting. Through significant nuggets of information that you pick up throughout the course, participants will learn about their individual leadership style and how best they can develop their leadership toolkit to progress in their career. And from this supportive, professional, and self-reflective environment fellow Aurorans can choose to take away as much from the course as they like."
Aurora not only provides a virtual classroom for learning it also connects like-minded women in the industry by offering plenty of opportunities for formalised networking as well as less formal coffee and connect sessions.
Aurora participant and Learning and Organisational Development Partner, Lidija Jones, adds: "The networking opportunities within the Aurora programme are invaluable. To be able to connect with such a wide range of individuals with such a vast range of experience has really made a difference in my confidence as a leader."
Learn more about Aurora.
If you are a staff member keen to participate in the next round of the Aurora programme –starting September 2022 – speak to your manager.