UCA technicians setting the bar
for HE technical roles in the UK
UCA has represented creative arts universities in a new national report which examines the strategic insight into the role of technicians in higher education and research.
02 Feb 2022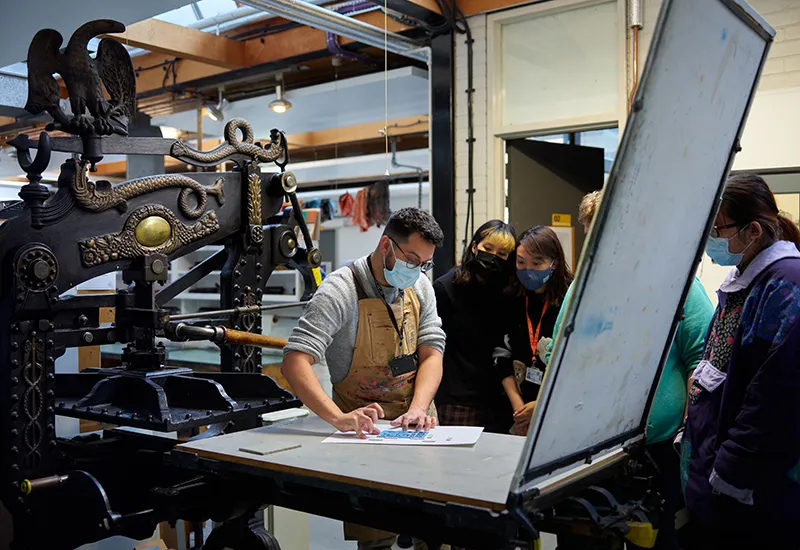 The TALENT Commission which was published yesterday, reveals a bold vision to help the UK become a global superpower in the creative industries, science and engineering, and how integral technicians are into achieving that vision.
"This can only be achieved with the right technical capability and capacity across academia, research, education, and innovation," said Professor Sir John Holman, Chair of the TALENT Commission.
The report contains new data about skills, roles and careers of the UK's technicians, and indicates that the best practices of technical teaching in the creative arts, through technical and skills teaching (attributable to employability) are setting the bar for the sector – a win for the creative arts in the ongoing STEAM vs STEM debate. And it highlights the extent to which employers, professional bodies, government, and funders would benefit from collaboratively implementing the proposed changes to strengthen technicians' vital role in teaching, research and development.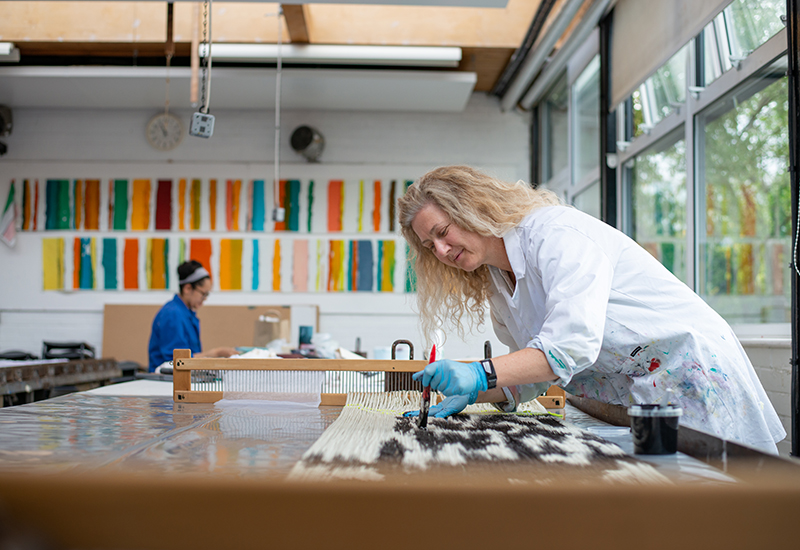 It also makes 16 targeted recommendations for UK's technical workforce, including a call for a broadening of technical career entry routes across vocational and academic pathways, investing in technical careers at all levels, ensuring that technical staff are involved, and considered in decision-making processes to strengthen and sustain the workforce.
Director of Technical Learning at UCA, Tim Savage, represented UCA – the only creative arts university on the commission – as a a TALENT policy commissioner. He contributed to the research into technicians' roles at creative arts universities.
"It is heartening to see technical roles so robustly acknowledged and explored," said Tim. "From a creative arts education perspective, the commission's findings that technicians have particularly strong links to teaching and learning will come as no surprise to those working in the sector. Arts technicians teach and support practice-based learning, emphasising skills, technique, materials, experimentation, informed risk-taking, and 'knowing-how', aiding students in developing the mindsets, curiosities and capabilities that promote flourishing creative careers and artworks."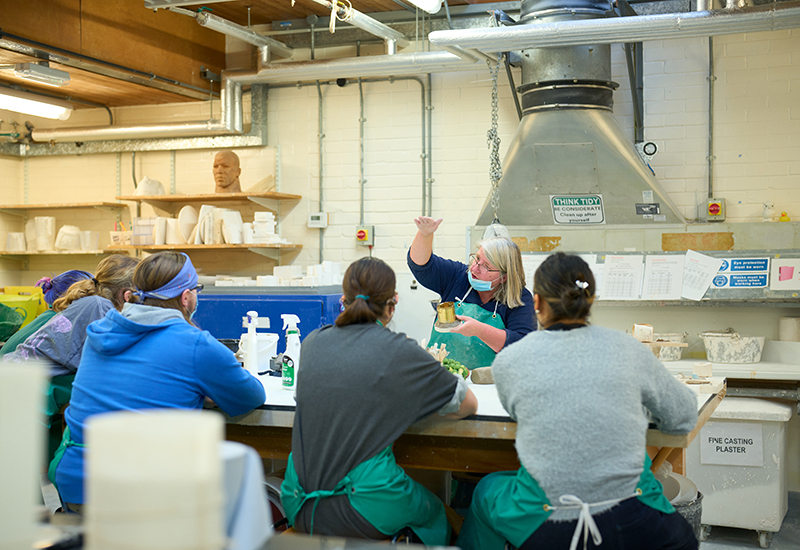 Kelly Vere MBE, TALENT Project Lead said: "The depth of insight the TALENT Commission has generated provides a strong foundation to empower, upskill and create career opportunities for a UK-wide workforce of around 30,000 to 50,000.
"The recommendations offer solutions to strengthen and support the technical community, ensuring that it is diverse, inclusive, sustainable and fit for purpose, now and in the future."
You can read the full report at www.mitalent.ac.uk