Students create mural artwork for
Queen's Platinum Jubilee
Mural artwork by second-year graphic design students from UCA Epsom will go on display in and around Epsom town centre this week, in celebration of the Queen's Platinum Jubilee.
30 May 2022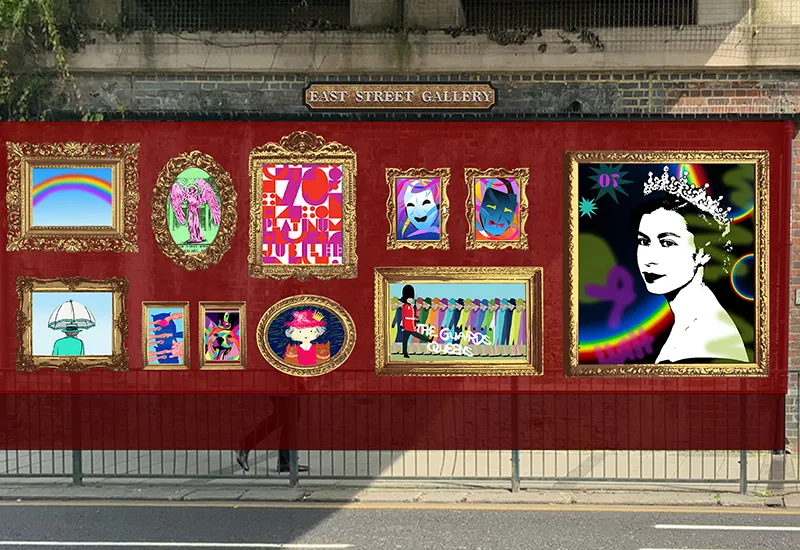 Image: East Street wall mockup
To mark the Queen's 70th year on the throne, Epsom Go – a non-profit organisation that aims to strengthen the town's appeal - asked the students to create vibrant, unexpected, and colourful mural artwork that celebrates Her Majesty, her interests, and her long reign.
They took part in a spray-painting workshop with professional mural artist Sarah Gillings – who led the project and created the first artwork to go on display, and created designs that included the likes of Corgis, horses, racing, hats, carrier pigeons and fashion.
Selected designs will be spray painted onto a wall at a permanent outdoor gallery site in East Street and applied as vinyl to shop windows in the Ashley Shopping Centre, ready for the celebrations.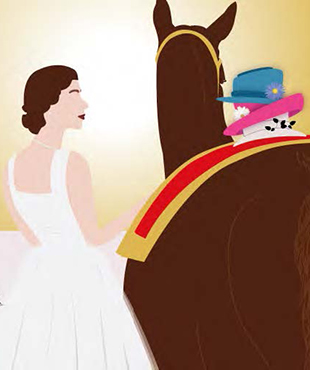 ©Anne Verbij
Graphic design student Anne Verbij is currently on a study abroad programme from Holland. She said: "Being able to spray paint my work for the mural is just an amazing experience that makes my journey at UCA memorable."
Anne's design combines the Queen's interests, such as pigeon racing, hats, and horses, alongside a depiction of a young Queen Elizabeth II in a white dress, one of her most iconic outfits.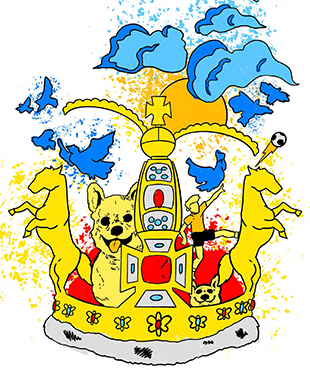 ©Charlie Castle
Charlie Castle chose his final collage-based design because of its "explosive nature" and was inspired by comic book art and movie posters.
"Having artwork on public display feels like the next step in being a creator," added Charlie, whose highlight has been learning to spray paint and see everybody else's work.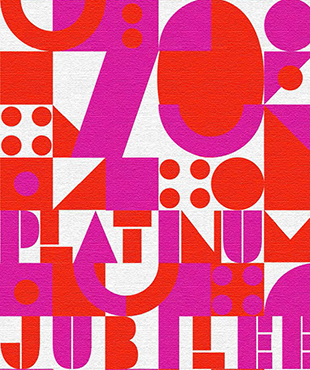 ©Andreea Matican
Andreea Matican's design was inspired by the events of the 70s, its culture, music, and fashion. She created an abstract design based on shapes and typography, using bright and bold colours, which were reminiscent of the Queen's bold outfit choices. As a Romanian millennial, Andreea was anxious she would not be able to capture the Queen's essence but is hopeful she will like it.
Andreea said: "I'm excited to have my artwork on display! It is such a great honour, and I am very proud. I believe that art is a universal language and a powerful one at that, and if it inspires someone, somehow, I feel accomplished."
View some of the artworks here: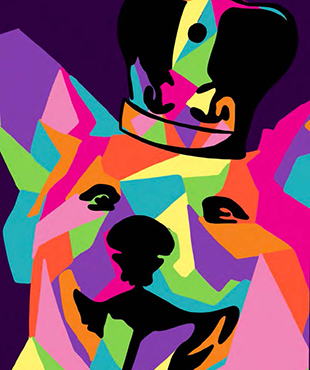 ©Betty Streeton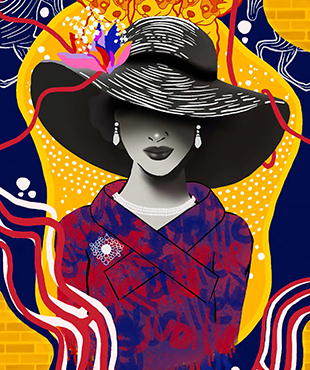 ©Cailtin Wyatt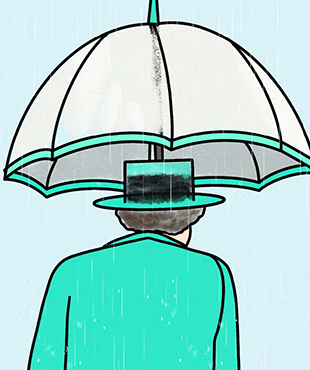 ©Quianhan Guo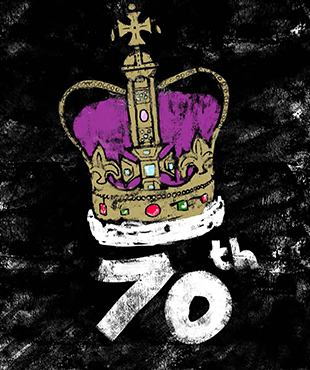 ©Ryan Bradley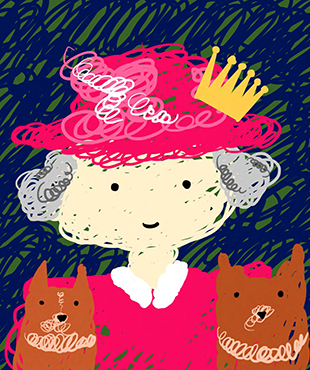 ©Yeye Dai