Professor joins government steering group
to explore waste fishing gear
Professor Martin Charter, UCA's Director of the Centre for Sustainable Design (CfSD), has joined a government steering group dedicated to exploring potential policy for end-of-life fishing and aquaculture equipment.
28 Mar 2022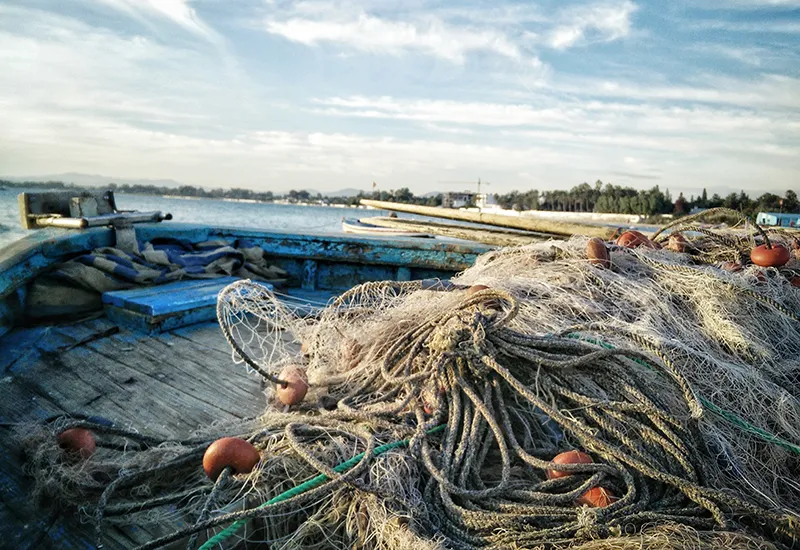 European Commission (EC) research indicates that 27% of marine litter comes from waste fishing gear, while other sources indicate the figures could be higher. Policy is starting to develop to tackle the issues, for example, in March 2019 the EC announced under the Single Use Plastics Directive, an Extended Producer Responsibility scheme focused on increasing recycling and reuse amongst fishing gear producers, assemblers and distributors.
The UK-wide End-of-Life Fishing and Aquaculture Gear Policy Steering Group was jointly established by Defra, Marine Scotland, DAERA and Welsh Government. It aims to develop policy in this area and reach a consensus on the best overall approach to the sustainable management of end-of-life fishing and aquaculture gear. Members include industry, government, and academia.
Prof. Charter said: "With the growing concern over plastics in the oceans and the problem of waste and end-of-life fishing gear, this steering group will provide expert advice to government. I will bring my knowledge of circular business models and circular design, local innovation systems, recycling, and the policy context."
Prof. Charter already sits on the Global Ghost Gear Initiative's Advisory Council, where he applies his expertise on circular economic solutions to tackle the problem of discarded fishing equipment. He also led research into the business opportunities around waste fishing nets, a project by the Blue Circular Economy.
To learn more about these projects, visit www.cfsd.org.uk