Digital art exhibition
co-curated by UCA Professor
UCA Professor of Moving Image, Birgitta Hosea, has helped curate a major new digital art exhibition - Fission: The New Wave of International Digital Art – in China.
06 May 2022
Fission, which opened on April 29 and runs until August 31 at the Guizhou Provincial Museum, is Guizhou Province's first international exhibition of digital art.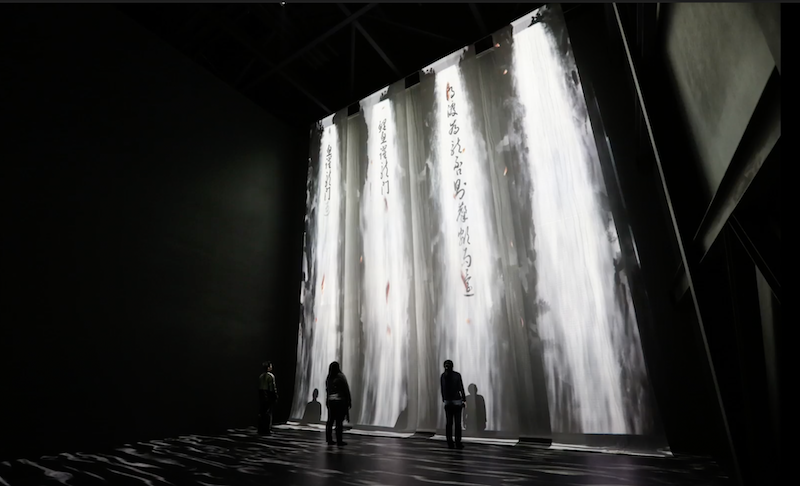 An example of some of the art on display at Fission
It features 44 international digital media artists, 54 works of art and covers 2,200 square metres. The works cover a range of techniques, disciplines and approaches including interactive media, virtual reality, robotics, immersive installations, experimental animation, artificial intelligence, and archaeological visualisation. It's divided into four sections:
The Rebirth of Antiquities: the fusion of archaeology and digital art.
Post-life imagery: the connection between humans and nature, society and technology.
Synthetic Worlds: The Connection Between Virtual Reality and Real Worlds.
Algorithmic Images: The Meaning of Digital Art.
The exhibition also includes a version of Prof Hosea's installation Holes, which was initially supported by internal research funding from UCA.
She curated the exhibition alongside fellow artists Zhang Xiaotao and Li Fei.
"I originally met Zhang Xiaotao through one of his students who had curated an exhibition in Chongqing that I was in," she said. "He was interested in collaboration and so I went on to show work at several exhibitions and events that he organised. I have a huge amount of respect for him as an artist and a curator and was thrilled when he asked me to co-curate this exhibition with him."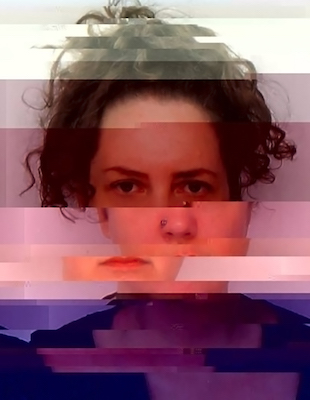 Professor Birgitta Hosea
The central theme of Fission is the multiple different forms that digital art can take. Like the process of nuclear fission, the concept of digital art has become unstable and shot off in many different directions from its starting point at the intersection of science, technology and art.
Prof Hosea said: "It's very hard to define digital art in 2020s. We have gathered a range of contemporary artists from around the world who use different techniques and have completely different approaches. In collecting them together, we hope to provoke some questions about technology and the digital world."
Alongside the opening of Fission, an International Forum of Digital Art took place at the Museum. Topics discussed include the curation of digital art; interdisciplinary projects in robotics, artificial intelligence, biology and digital media; digital art in the UK; Higher Education and creating Laboratories of Future Media.
Later this year, Prof Hosea will also be giving a keynote speech at the EVA London conference, talking about curating digital art. You can find out more about the conference programme here.
To find out more about research at UCA, visit our research pages.