Witty bronze sculptures win
New Designers 2022 Award
Recent graduate and silversmith Will Romeril has won Design Nation's One Year In award in partnership with New Designers.
20 Jul 2022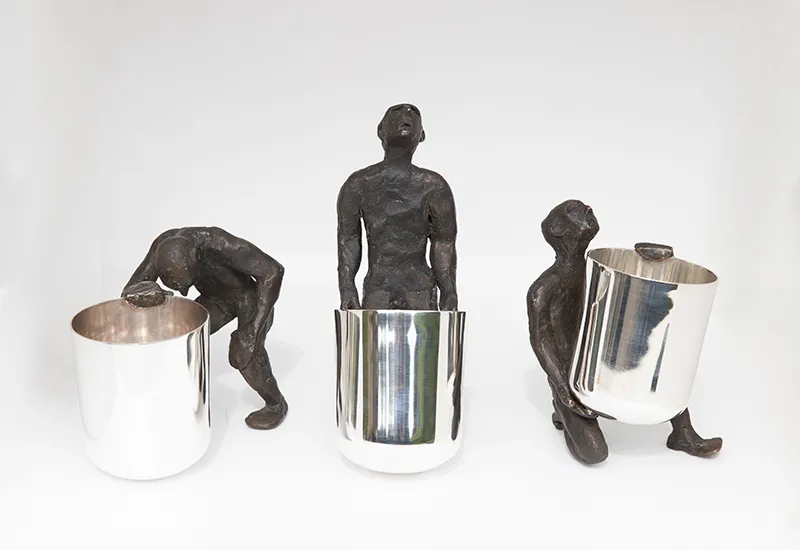 Hosted at the Business Design Centre in London, New Designers is a leading show championing the UK's grassroots design sector.
One Year In showcases outstanding early career makers like Will, who was awarded for his collection of whimsical bronze figures, silverware and chess set. The judges particularly admired his more recent allegorical pieces, like his Sisyphean Cups trio.
Adam Thow, head of commercial activities at Kew Gardens and one of the judges said: "From high fashion accessories to wire sculptures to botanical prints the 'one year in' selection was eclectic and of a high standard. It was difficult to narrow down the selection in week one but Will's use of materials, original design and wit shone through."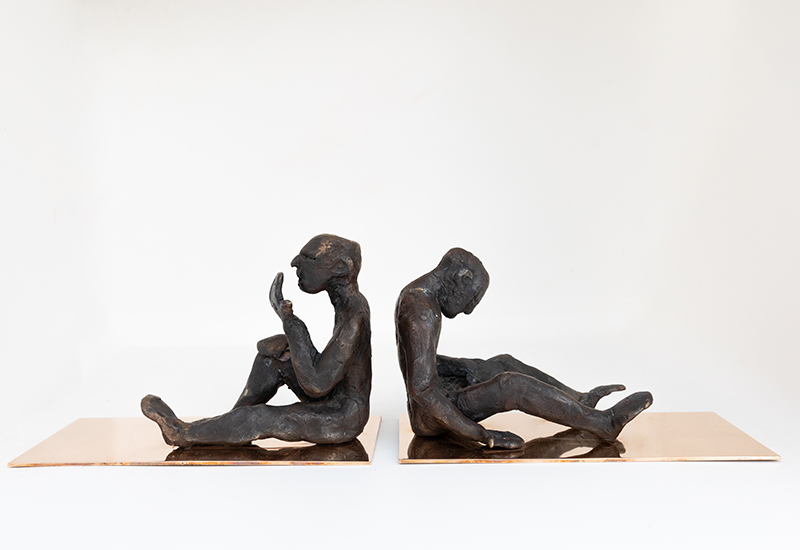 Having graduated in 2019 with a BA in Silversmithing, Goldsmithing and Jewellery, Will creates his work in a horse shed in Jersey, and since then has expanded his practice to include a wide variety of precious metals – working on everything from suits of armour to sundials and toothpicks.
"I felt very humbled to be chosen out of so many talented makers and designers who were also exhibiting. It's opened doors with exciting possibilities," said Will.

Speaking about his work and the best thing about it, he added: "Seeing people's reaction, a smirk is the best response for me."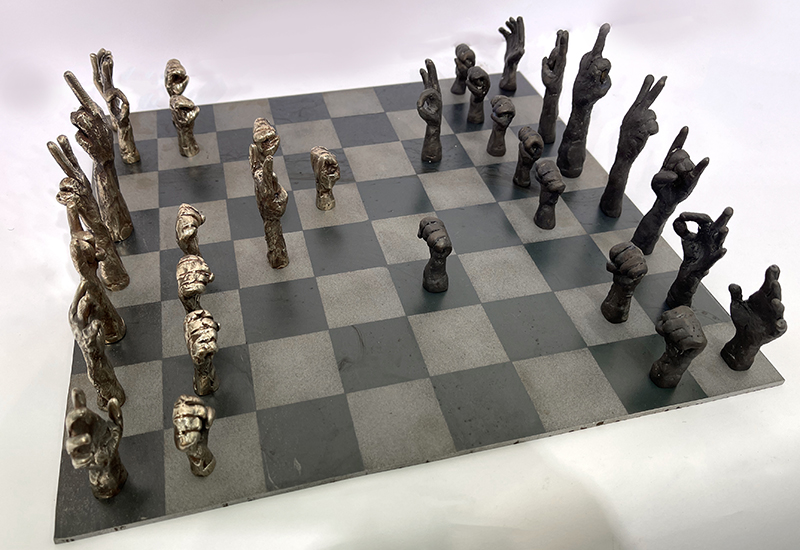 While he's not working on his latest commission – a clock face with the planets and constellations – he has this advice for jewellery and silversmithing students.
"Experiment and challenge yourself, your degree is the only time you are truly free to make whatever you want," he said. "Push yourself and set yourself technical challenges and make these three years full of experimentation and learning."
To learn more about studying Crafts at UCA, visit the course pages.