Biggest names in business sponsor
BSCI Industry Awards 2022
Some of the biggest names in business have lent their support to some of the brightest future talent at UCA's Industry Awards 2022, hosted by the Business School for the Creative Industries, Epsom.
15 Jul 2022
The likes of Meta (Facebook), the Goat Agency and Stylist magazine sponsored nine awards that offered a range of prizes to graduating BA students designed to help kickstart their careers and/or new business ideas.
The winners of the awards – chosen from submitted final major projects - were announced in a hybrid ceremony hosted by Director of the Business School, Professor Philip Powell, and Deputy Director, Charlotte Rutter.
Here are this year's winners, together with information about their incredible projects and ideas: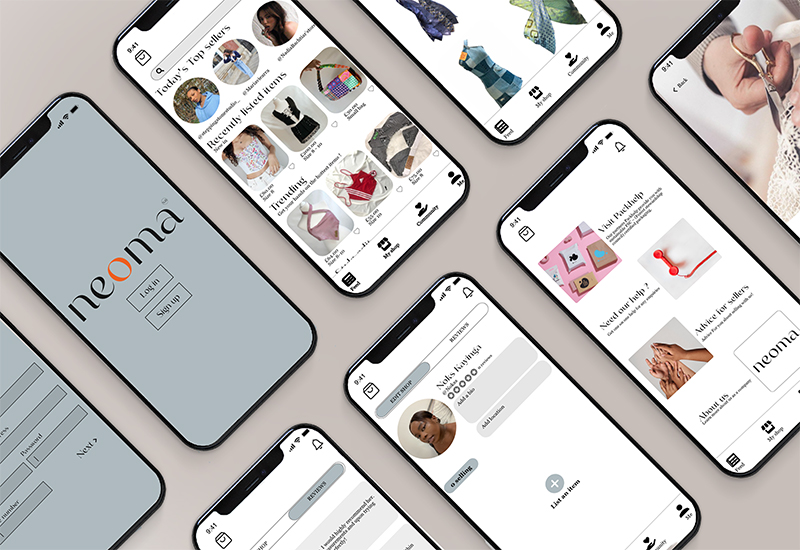 Disruptor + Innovator Award sponsored by RÆBURN – Noks Kayinga (BA Fashion Management & Marketing)
Noks received the Disruptor + Innovator Award for her proposal for Neoma, a peer-to-peer platform exclusively dedicated for the buying and selling of upcycled products with a strong community ethos. Noks won a half-day mentorship afternoon and RÆBURN Lab tour.
RÆBURN said of the winning project: "We champion craft, creativity and community and we see this vision within Noks' concept. Their business idea focuses on creating exclusivity while also promoting peer-to-peer interaction, a combination that is often quite difficult to conquer. It's great to see young creatives flying the flag for community."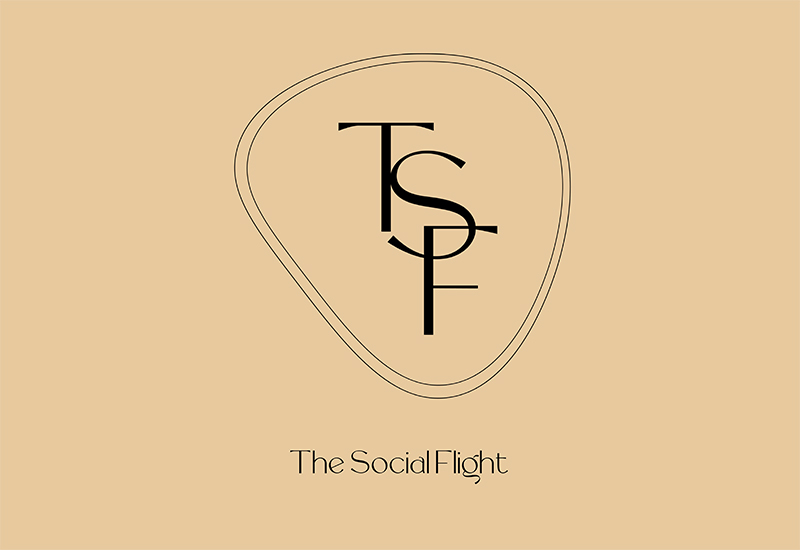 Digital Marketing Strategy Award sponsored by The Goat Agency– Tania-Bianca Dumitrachescu (BA Marketing)
Tania won the Digital Marketing Strategy Award for her marketing agency that proposes to fill the gap between two of the most important aspects in business: creativity and organisation. The Social Flight's vision is to become the ultimate go-to agency for small beauty brands through real connection, transparency, innovation, and organisation. Tania won a two-week paid internship at Goat.
The Goat Agency said of the proposal: "Tania's research and innovation was brilliant. The app prototype was particularly impressive, and the way she takes you through her digital marketing strategy was inspiring."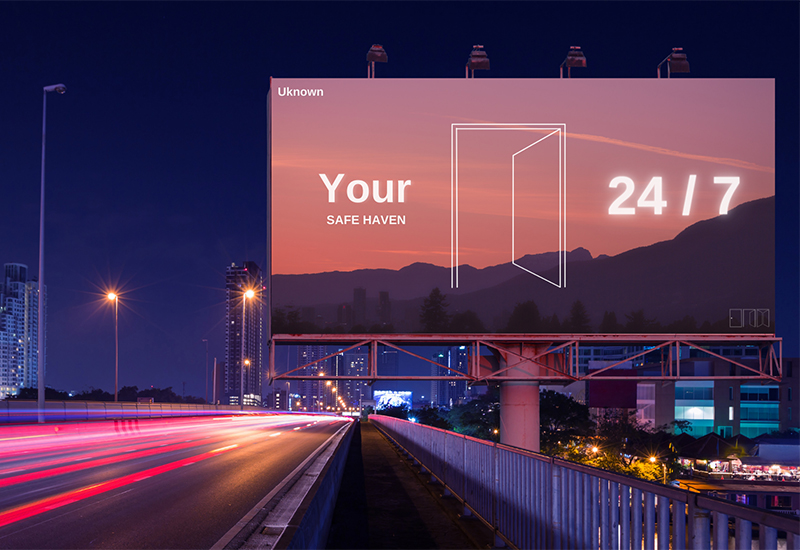 Creative Social Media Award sponsored by Meta/Facebook – Alex Rahneva (BA Fashion Management & Marketing)
Future Thinker Award sponsored by USP Unique Style Platform – Alex Rahneva (BA Fashion Management & Marketing)
Alex's Unknown app won her not one, but two awards - The Creative Social Media Award, for demonstrating a creative and original approach to content creation, and the Future Thinker Award for demonstrating excellent understanding of trend forecasting. Unknown is a VR therapy service in app format which helps sexual assault (SA) survivors who are uncomfortable attending face-to-face therapy. It provides them with a virtual safe space with the ability to customise and control the environment. Alex won a pair of Ray-Ban Stories Smart Glasses – the latest in wearable tech – as well as lunch at Facebook headquarters in London and mentorship time at the USP studio.
Meta/Facebook said of the winning app: "Alex's exciting use of VR technology to create a virtual safe space for therapy demonstrates significant potential for socially aware development in the metaverse."

USP added: "The project was both thoughtful, sensitive, and beautifully delivered from concept through to the final design, she brought the idea to life in a contemporary way."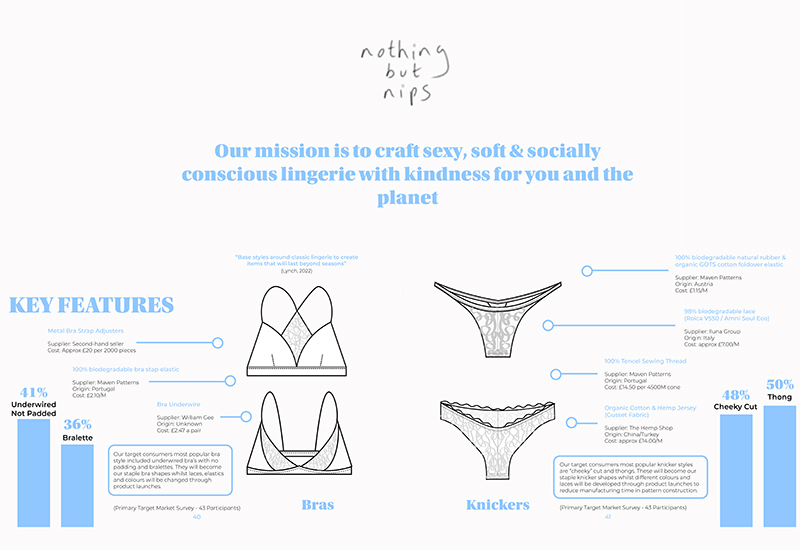 Sustainable Business Award sponsored by EcoSystem – Sarah Kate Parker (BA Creative Industries Management in Fashion)
Sarah Kate won the Sustainable Business Award for her business idea for a socially conscious lingerie brand. Nothing but Nips offers sustainable underwear options produced with eco-friendly lace and biodegradable materials. Sarah Kate won a mentorship with the founders of EcoSystem, Rachel Kan and Simon.
Ecosystem explained why Sarah Kate's project had been selected: "She had great research into the intimate apparel space and a realistic dip into the 'sustainable' supply chain that is key to create such a venture and for the product to be viable and accessible."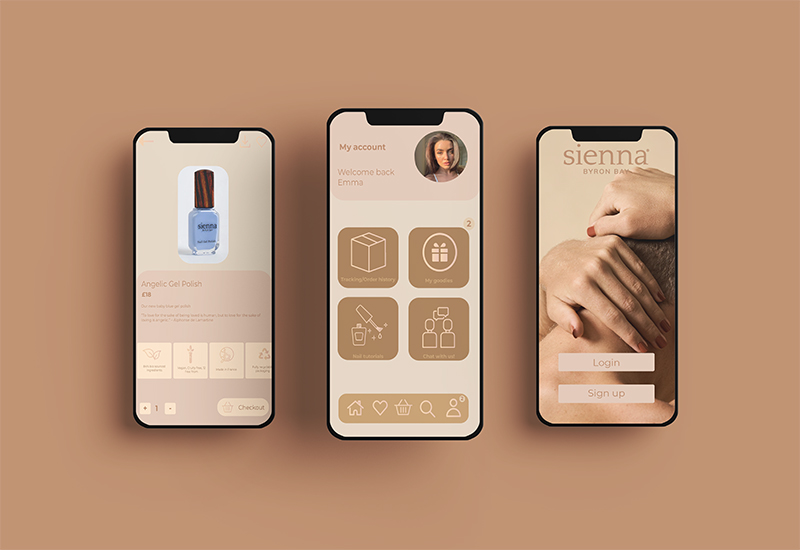 Branding + Communication Award sponsored by Stylist – Aurora Hartford (BA Fashion Management & Marketing)
Aurora won the Branding + Communication Award for a product launch of an existing brand. Sienna Byron Bay is a range of gel nail polishes that are vegan, cruelty free, and hypoallergenic.
Stylist said they were "impressed by the 360 strategic approach - from transparency, environmental and social impact, to inclusivity and pushing gender boundaries."
Aurora won a networking meeting with Stylist Group's Managing Director, Sophie Robinson, plus the opportunity for a one-week unpaid work experience in the Stylist marketing team and a Stylist goodie bag.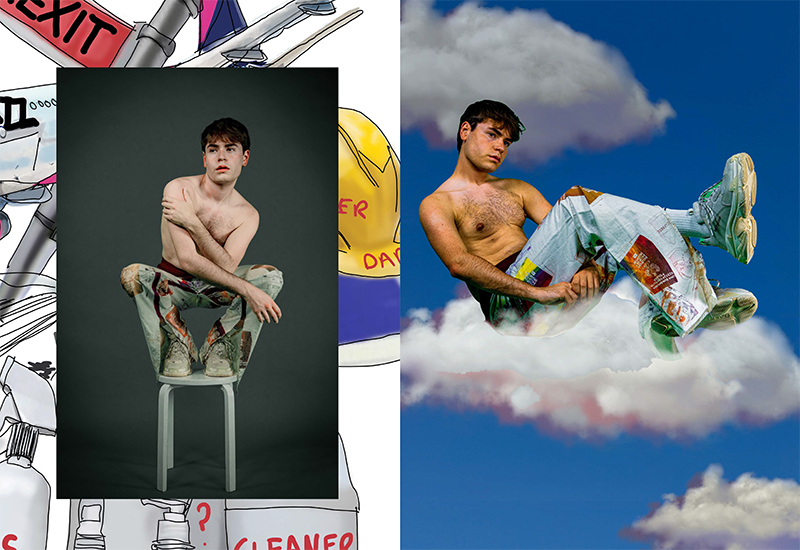 EDI Award sponsored by Twin – Joanna Siolkowska (Fashion Promotion & Imaging)
The Equality, Diversity and Inclusivity Award was awarded to Joanna for her look book, POL in LDN, which is a tribute to her late father who sadly passed away during the project. Inspired by her Polish culture and heritage, her look book teaches the world what it means to be a young Polish woman growing up in the UK.
Twin commented: "Joanna's purpose was clear and that she achieved her goal. She demonstrated a clear understanding of her audience and has produced an interesting and creative project."
Joanna won a two-week paid internship with ACME London – an international architecture practice – working on media campaigns, bids, and websites.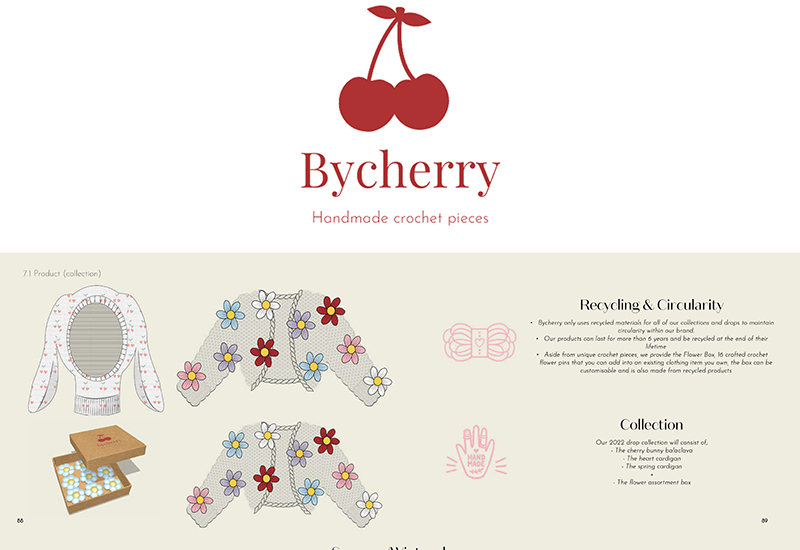 Entrepreneurial Spirit Award sponsored by The Advisory & – Kira Juanacio Calzapanta (BA Fashion Management & Marketing)
Winning the Entrepreneurial Spirit Award for her handmade and sustainable crochet brand was Kira. Bycherry demonstrated progressive and conscious thinking and by using recycled yarn, she turned waste into treasure.
The Advisory & said of Kira's brand: "Her personal journey and passion for a more thoughtful world through crochet, is an inspired concept. The campaign, with a focus on joy, TikTok magic, and a real understanding of the Bycherry audience has really captured our values for bringing in something beautiful for all to enjoy, while making a difference."
Kira won a series of creative business mentorship sessions with The Advisory & founders Teresa Havvas and Peter Penny.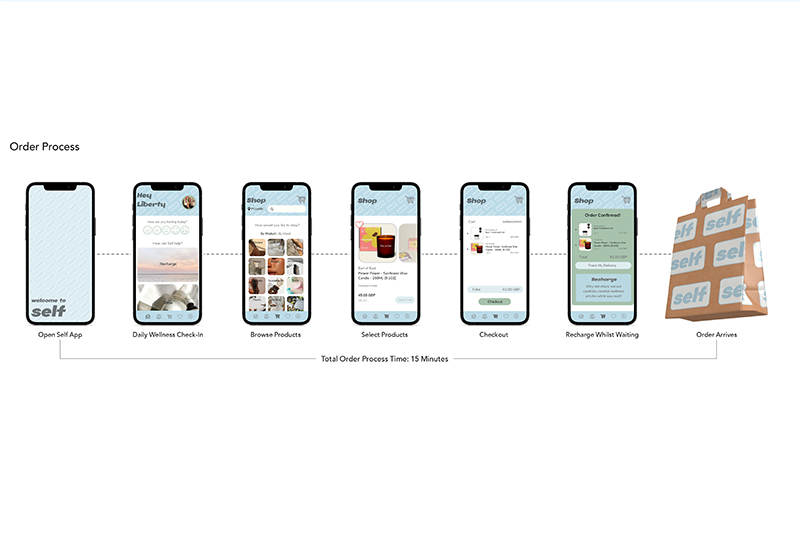 Professional Development Award sponsored by UCA Careers – Katherine Clarke (BA Fashion Management & Marketing)
Finally, the award for Professional Development was presented to Katherine Clarke for their degree project. Self is an innovative wellness app offering immediate delivery of self-care products for young career chasers, aiming to engrain wellness into their busy everyday lives and thrive as a result.
UCA Careers explained why they chose the project: "Katherine has developed a clear business proposal which shows deep engagement with their target market. Most crucially Katherine proposes an entrepreneurial model which goes against the grain of hustle culture, inviting us to slow down and providing concrete tools to help us negotiate the tensions of work and self-care."
Katherine won up to £500 towards professional practice development costs such as membership, course, equipment or travel.
If you'd like to discover the range of courses on offer at our Business School for the Creative Industries, click here.