UCA leads the way in sustainable
product lifecycle research
A Centre for Sustainable Development (CfSD) project at UCA is driving methodology development to increase product lifecycle sustainability. Sustainability is a buzzword that remains top of the agenda, but the question remains of how big businesses can make positive differences through product development, supply chains, and more.
25 Nov 2021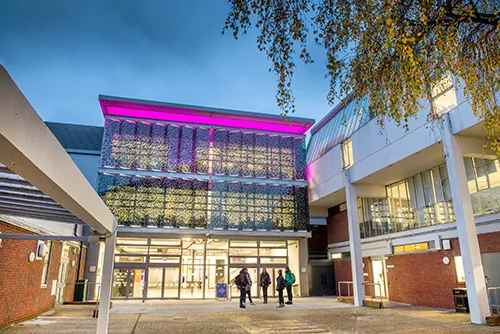 The University for the Creative Arts (UCA) has joined together with Orienting, to complete a research project that aims to drive improvements to the methods used to determine product life-cycle sustainability through three pillars: environmental, social, and economic.
Business are faced with pressure from consumers and governments alike to ensure that they are ensuring the sustainability of their products and this spans the full life cycle of product development. The Centre for Sustainable design (CfSD), based at UCA's Business School, is leading research into product-related circularity and product-related social issues. The aim is to better understand the practical considerations being faced by multiple industries when attempting to assess circularity at a product level.
The CfSD has contributed to a soon-to-be-published report – Critical Evaluation of Material Criticality and Product-Related Circularity Approaches – that provides a better understanding of the 'state of the art' of product-related circularity. The second stage of the project will include further research into how product circularity is a being applied with a wide range of industry sectors that include textiles, fashion, toy, furniture and consumer electronics products, and the tools and techniques that are being used to address the issue.
Director of the CfSD Professor Martin Charter comments "the existing indicators and metrics for product circularity focus primarily on measuring the content of recycled material. But this neglects the use phase that includes considerations such as maintenance, reuse, repair and remanufacturing which are fundamental to designing for the circular economy."
Together with CfSD, 17 organisations from across Europe are partnering the project including Aclima in Spain, BASF in Germany, Ecopreneur in Belgium, Ecoinnovazione in Italy, Ecoinvent in Switzerland, PRé in the Netherlands, Stora Enso in Finland, and the Universiteit Ghent in Belgium.