Refocusing the lens
on Manchester bombing
Eight former UCA students have joined forces to make a heartfelt, touching documentary following the aftermath of the 2017 Manchester Arena bombing.
13 Aug 2021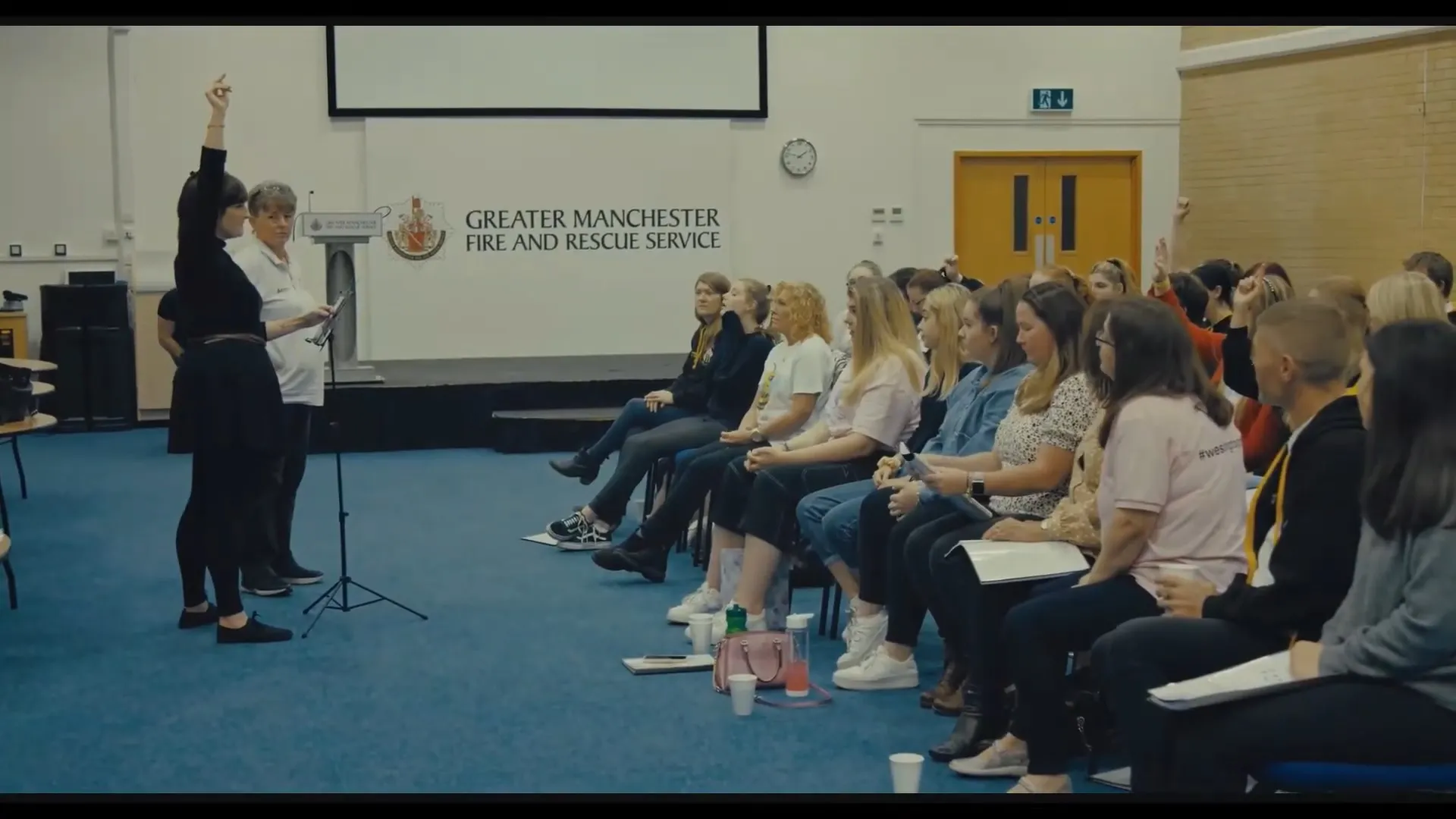 In A Manchester Story, viewers follow what happened in the weeks and months after the 2017 terrorist attack at an Ariana Grande concert, which killed 22 people and injured hundreds more.

Due to be released on Vimeo on 22 August, the film started as a passion project for its director, 2020 UCA Film Production graduate Anton Arenko, who hails from Stockport – just outside Manchester – and has a long-standing connection with the city.
"I was coming to the end of my first year at UCA and seeing a lot of documentaries that were coming out one year on from the attack," says Anton. "I thought a lot of them were very negative and stuck with the narrative of the horror of that evening – which of course you can't ignore – but I knew that many people were also making positive efforts to respond, and those weren't being talked about at all."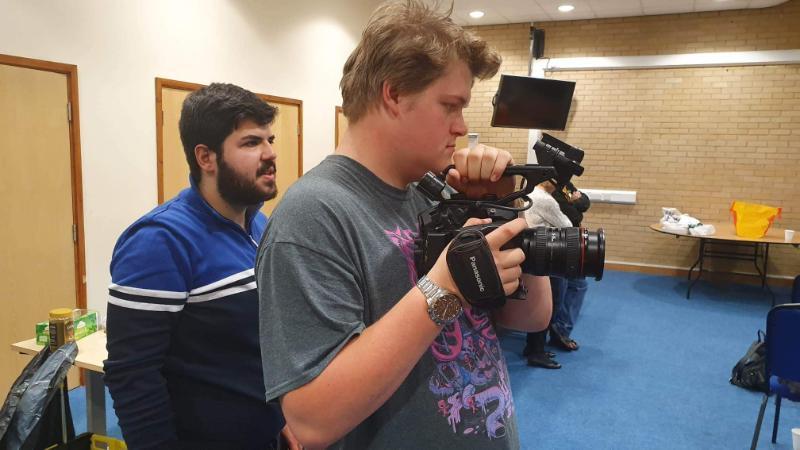 Filming for A Manchester Story
Joining forces with former UCA classmates, Anton assembled a production team that included producer Ste Bergin, who graduated with a BA in Acting and Performance in 2018, and Film Production graduates Danny Coyne (editor), Jordan Harris (editor) Kelsey Rushworth (sound editor), Thevin Kumar (colourist), Tris Dunn (composer) and Ryan Selby (trailer editor).
"The team was built around my contacts from my time at UCA," says Anton. "I wouldn't have made those connections or known about this team's amazing skillset if I'd not met them there. I trust them and I knew what they could do. I knew that they were reliable, and I've seen them get out there and push themselves as individuals and as creatives as they build their careers."
The documentary offers an alternative and emotive perspective that focuses on the many positive endeavours by – and achievements of – survivors of the attack, grief-stricken families, and the citizens of Manchester.
"When I told one of the survivors, Adam Lawler, about the idea, he really liked it, and that spurred me on," Anton says. "Some of the people in the film have been affected in the most heinous of ways. Figan [Murray] lost her son, but rather than simply being angry about it, she put herself out there to fight for his legacy."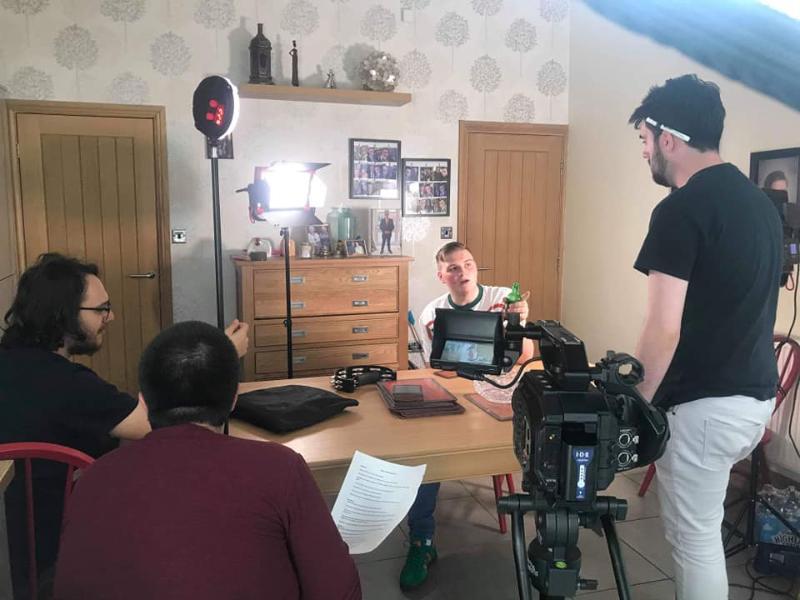 Anton and his team hope that people who watch the film will look back at one of Manchester's darkest times and realise that the next chapter is one of positivity and hope.
"I want audiences to find a different perspective – to realise what people can do when they are challenged and attacked, and to see how amazing the city of Manchester is. We came together to make it known that we are not going to be divided. We are a different city, and we do things differently."
A Manchester Story is available to pre-order on Vimeo ahead of its release on 22 August. It's hoped it will be released on more platforms, together with a physical release, soon.