UCA's textile flair
comes to Rochester Art Gallery
14 May 2021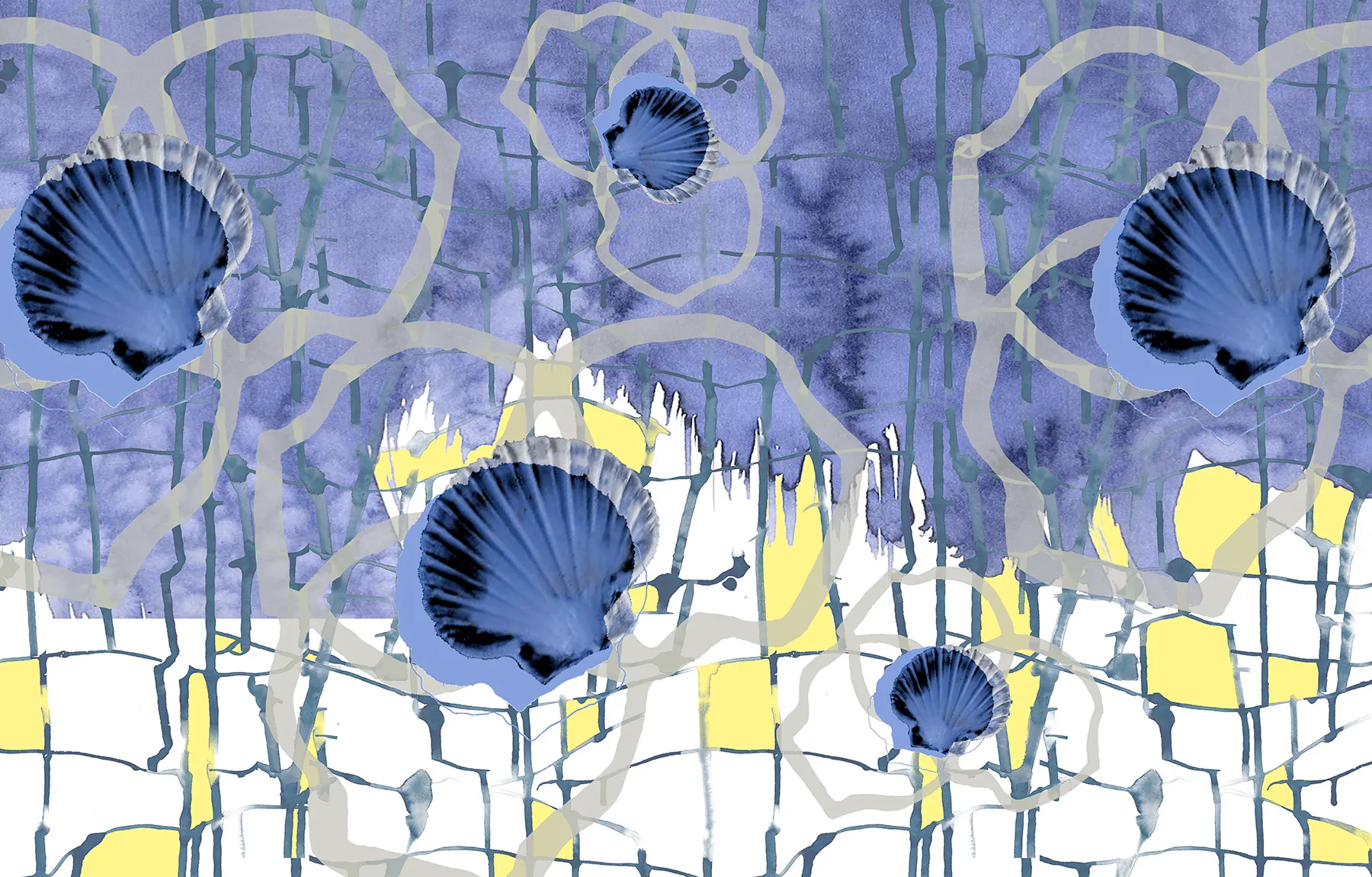 UCA's textiles students are getting their prints and patterns prepped and ready for a free exhibition at the Rochester Art Gallery starting next week. 'Pattern and Beyond' opens on Tuesday 18 May with a vibrant and eye-catching mix of designs that will be a visual boost as we move out of lockdown and into the summer.
Students from BA (Hons) Fashion Textiles and MA Printed Textiles for Fashion & Interiors will show a mix of styles and textiles that explore and reflect a huge range of ideas and inspiration.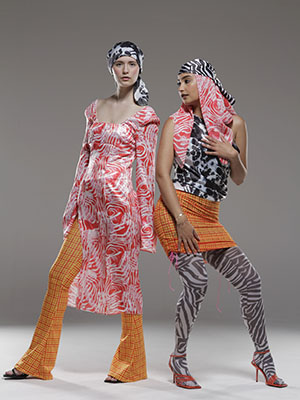 [image by Yasmine Cerbah]
"I'm immensely proud of the work that our students have created, demonstrating their resourcefulness and adaptability in extremely challenging circumstances," said Neil Bottle, Programme Director, Fashion Textiles who runs both courses. "Despite facing increasing demands as they launch into the constantly evolving fashion industry, our fledgling designers successfully stand out from the crowd.
This show will coincide with Medway Print Festival (www.medwayprint.com). Rochester Art Gallery features a changing programme of exciting contemporary visual art - holding four exhibitions a year showcasing the work of local, regional and international artists. Its varied programme includes curated exhibitions of fine and decorative arts. Recent shows have included textiles, craft, printmaking and painting.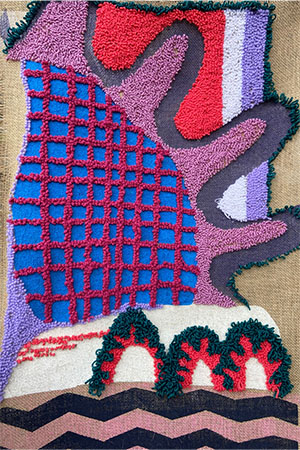 [image by Sophie Howland]
Councillor Howard Doe, Medway Council's Portfolio Holder for Community Services, said: "We are pleased that, following the Prime Minister's roadmap update, we are able to reopen Rochester Art Gallery on Tuesday, 18 May. The exhibition will showcase UCA's talented students and is a great way to welcome residents and visitors back to the gallery. Medway is home to a number of talented creatives and the exhibition not only supports Medway's ambition to become City of Culture in 2025 it also supports our ambition to become a Child-Friendly City, putting young people at the heart of everything we do. Rochester Art Gallery is a fantastic venue for artists to showcase their work and I would encourage residents to view the exhibition."
'Pattern and Beyond'
Medway Visitor Information Centre.
95 High Street, Rochester, Kent, ME1 1LX
18 May – 5 June
Opening hours: 10am-5pm, Tuesday - Saturday
(The gallery will be providing Track & Trace on arrival. No pre-booking is needed but there will be a limit of eight people at one time and masks will be need to be worn.)
Instagram: @rochesterartgallery
[Header image is by Amber Wigg showing a digital print on light silk satin.]