UCA students to join artist Yinka Ilori
for Kings Hill public art project
British-Nigerian artist Yinka Ilori has been named as the artist in residence.
09 Feb 2021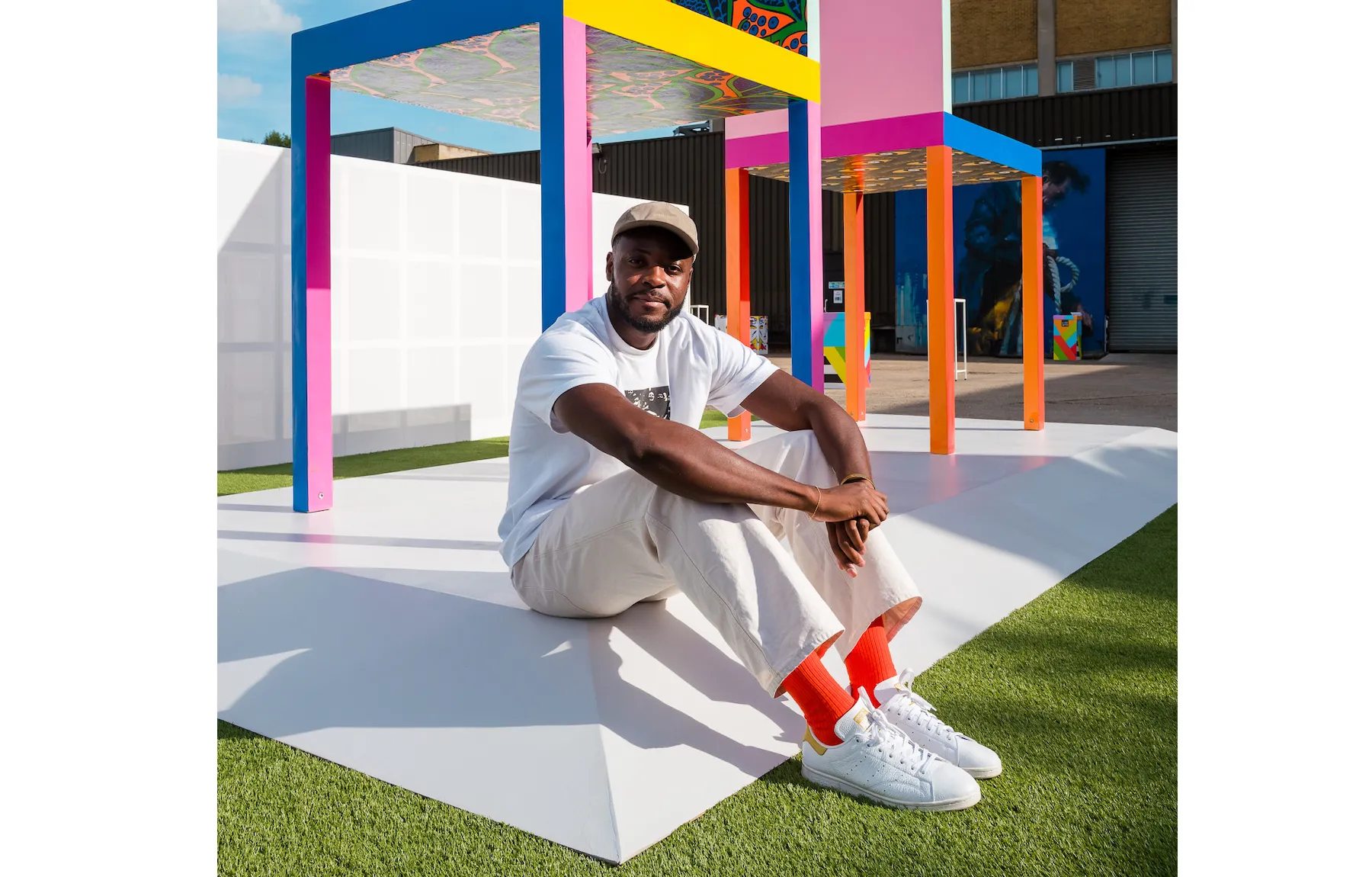 British-Nigerian artist Yinka Ilori has been named as the artist in residence for a new public art commission at Kings Hill in Kent (below). Ilori will work closely with a specially selected UCA student atelier who will help him develop and create the artwork and document the year-long creative process.
The Kings Hill project is backed by a dynamic and experienced team. UCA is the academic partner, alongside Margate-based Turner Contemporary gallery, art consultancy FutureCity and development partners Liberty Property Trust and Kent County Council.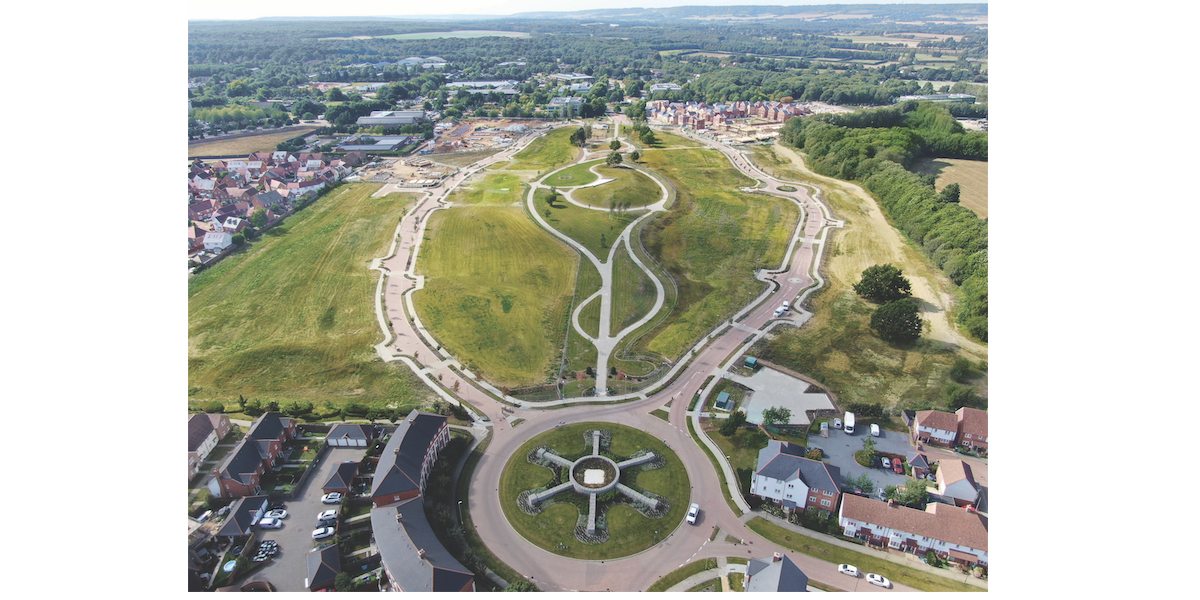 This is Ilori's first public art commission. He specialises in storytelling by fusing his British and Nigerian heritage to communicate new narratives in contemporary design. Commenting on his appointment, Yinka Ilori, said: "This is my first experience as an artist-in-residence, and its super exciting to be able to connect with new people and new ideas. I am looking forward to learning new things, understanding new cultures and ways of thinking."
The student atelier will reflect the wide range of specialist disciplines at UCA reflecting its position as the UK's leader in creative higher education. Photography, architecture, fine art, fashion, interior design and more will be represented by undergraduate and postgraduate students, guided by Professor Terry Perk, UCA Assistant Vice-Chancellor (Academic) and Georgina Scott, UCA Gallery Curator (Kent).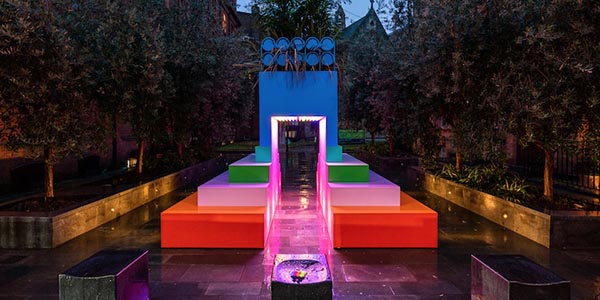 Image: Yinka Ilori's contribution to the WanderArt trail in London's Mayfair
UCA's students regularly work with professionals in the creative sector during their studies and this project is a unique opportunity for UCA students to play a central role in a major public art project. The atelier will create a rich and layered complement to Ilori's work and will gain invaluable curatorial and production skills and knowledge along the way. This will include a number of paid placements working alongside Turner Contemporary, Yinka Ilori's studio and UCA's curatorial team.
Alongside their work with the artist, UCA students will develop an exhibition for Kings Hill's Control Tower Gallery and for UCA's own Gallery spaces, a programme of events and a professional publication to mark and record the project.
The ongoing pandemic means that the atelier will have to adapt their practice to adhere to public health guidance and restrictions. Their responses to these unique challenges will connect their work with a very specific time in local and national history
Terry Perk, Assistant Vice-Chancellor (Academic) at University for the Creative Arts, said: "We are thrilled that UCA students from a range of creative disciplines are going to work alongside Yinka Ilori as he embarks on his artist residency at Kings Hill. Yinka's proposal for the site goes beyond playful aesthetics to explore its history and the relationship that the community has with it today. Our students will gain - and hopefully contribute - a great deal as they collaborate, document and respond to Yinka's work."
Image: Yinka Ilori's Colour Palace installation at Dulwich Picture Gallery (image credit Adam Scott)
As well as working with the partners and artist, the UCA atelier is looking forward to engaging with the local community in Kings Hill as the year-long project develops. UCA has two Kent campuses – one each in Rochester and Canterbury – and a base at the nearby Maidstone TV Studios plus an active community engagement programme across the county. The inclusive approach will bring about the creation of a site-specific artwork that genuinely resonates with and benefits the local community.