Architecture grad designs
major museum space
UCA Master of Architecture student Henry Chan has won a major design competition in his home city of Hong Kong, just weeks after graduating.
06 Aug 2021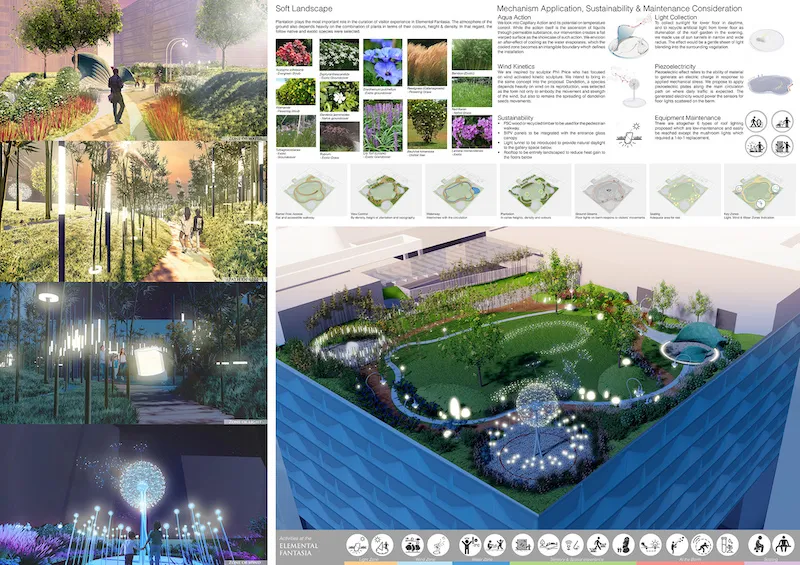 Henry is part of a team of seven architects who won the Open Space Design Competition element of the Design Competition 1+1 – where the winning designs will be realised to rejuvenate and expand both the Hong Kong Science Museum and the Hong Kong Museum of History.
The team, comprising Henry, Chan Wai Sze, Ho Sin Ling, Kwok Hei Mun, Lam Shuk Yin, Wong Cheuk Ling and team leader Mak Tsz Kit, designed a new rooftop space for the Hong Kong Science Museum, entitled Elemental Fantasia.
The team's submission says the garden "not only provides a leisure and natural environment for visitors, but also a place for self-reflection and meditation for people to consider the strength of technology and how science has impacted on us and, most importantly, contemplate how humans and nature could live together with science and technology, and at the same time create better living conditions and a better world."
For once, the pandemic played a positive part.
"During my final year of study, I went back to my hometown of Hong Kong due to the pandemic, and this gave me an opportunity to join the competition with my friends," Henry said. "It was a great time to work together as a team and design a vision for the future."
The team initially brainstormed ideas before taking their individual roles in the project. "I was one of the designers in the team helping to spot the flaws in our proposal, from the concept idea to the feasibility of each part, so that we could further polish our proposal and present it as best we could," he says.
Henry said the group were inspired by their own childhood memories of the museum, where they would learn about the world of science and explore it through playing games.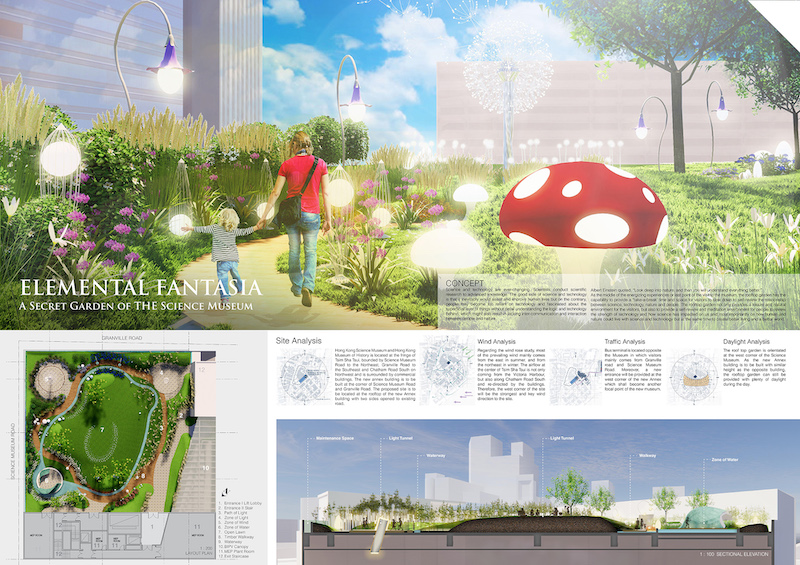 "We were all surprised and excited to hear that we were shortlisted, and then that we had won the competition," he said. "It is also an honour to design part of the science museum and influence its future as it serves the next generation of kids like us."
Henry is still in Hong Kong, missing his UCA friends and looking forward to when it's safe enough to graduate.
"I had a wonderful experience at UCA. Both the learning environment and projects provided an excellent atmosphere and opportunities for the exploration of creativity in my field of work, and this definitely helped my thinking for the competition."
Gabor Stark, Course Convenor for the Master of Architecture course, said "The whole School of Architecture is delighted for Henry. To win such a prestigious competition is an amazing achievement – to do so whilst working on the final design project of the course is an even bigger feat."
Visit our course pages to learn more about studying for a Master of Architecture.