Vice-Chancellor Professor Makhoul
accepts Special Recognition Award
Vice-Chancellor Professor Makhoul accepts Special Recognition Award
31 Jan 2020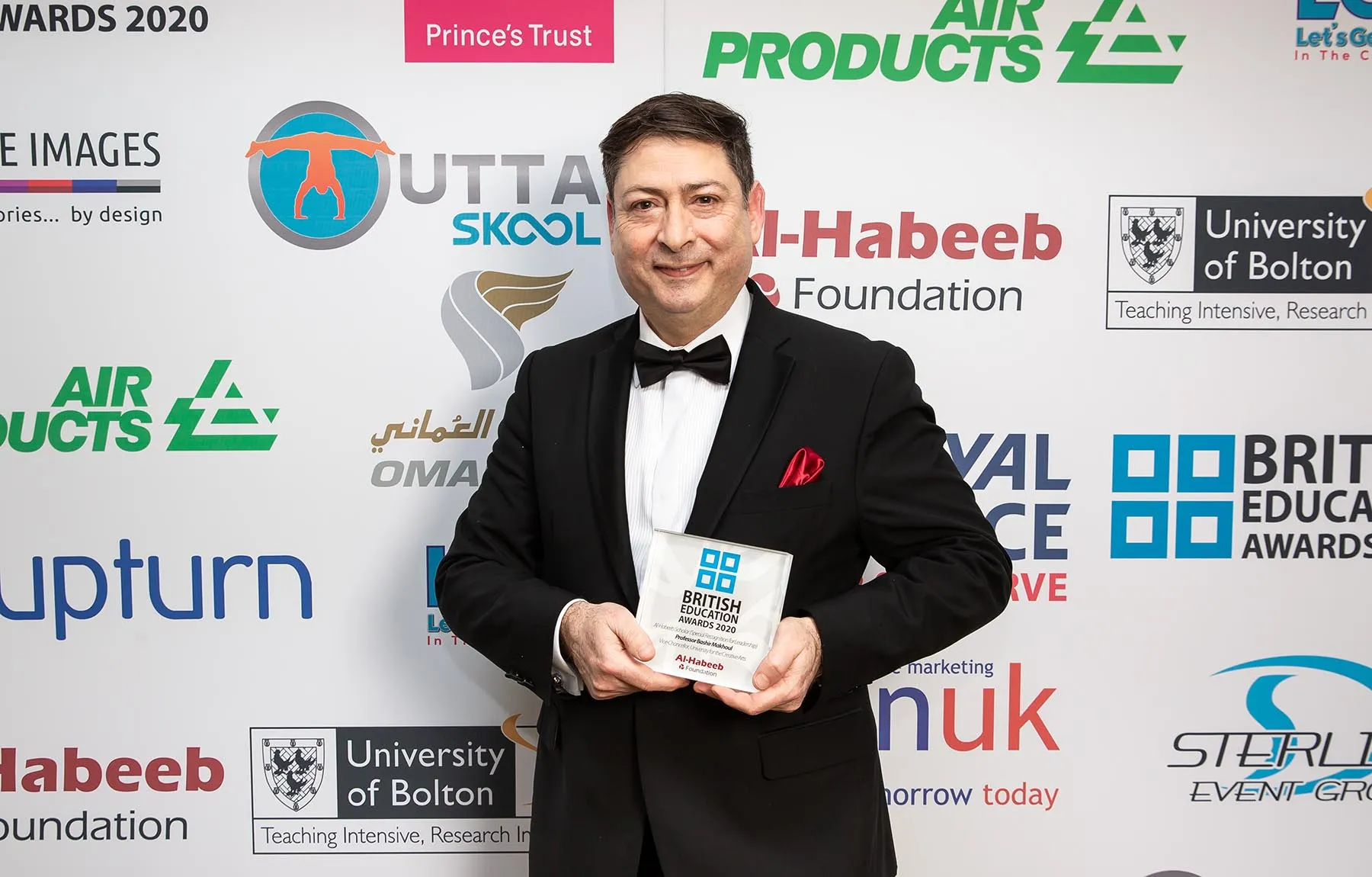 University for the Creative Arts (UCA) Vice-Chancellor Professor Bashir Makhoul was awarded a Special Recognition Award for his outstanding leadership in the field of arts at the British Education Awards on Thursday night.
A panel of judges nominated Bashir for the award in recognition of his tireless work in arts education both at home and internationally.
The British Education Awards (BEA), in its fourth year, was established to promote excellence in British education and celebrate individuals who have excelled.
In his acceptance speech, Bashir said: "I am honoured and delighted to be receiving this special recognition because it encompasses two of the things I feel most passionately about: arts education and internationalisation.
"I have made it my mission to ensure that future generations are given the opportunities to thrive creatively. Creative talent can be found in people of all backgrounds and cultures, and society as a whole always benefits when this talent is nurtured.
"Creativity is an arena that welcomes everyone. Where we can communicate across languages and cultural divides. It is – during this time of division – perhaps more important than ever."
BEA is the only national educational awards' event which provides a nationwide spotlight on students, educators, and guardians and parents of students. It is also a unique event, which has the support of both Her Majesty the Queen, who wrote a letter wishing success to the event, and the Prime Minister, Boris Johnson, who sent a message of support commending the BEA's work.