Professors exhibit photographic works
at new Barbican exhibition: Masculinities
10 Feb 2020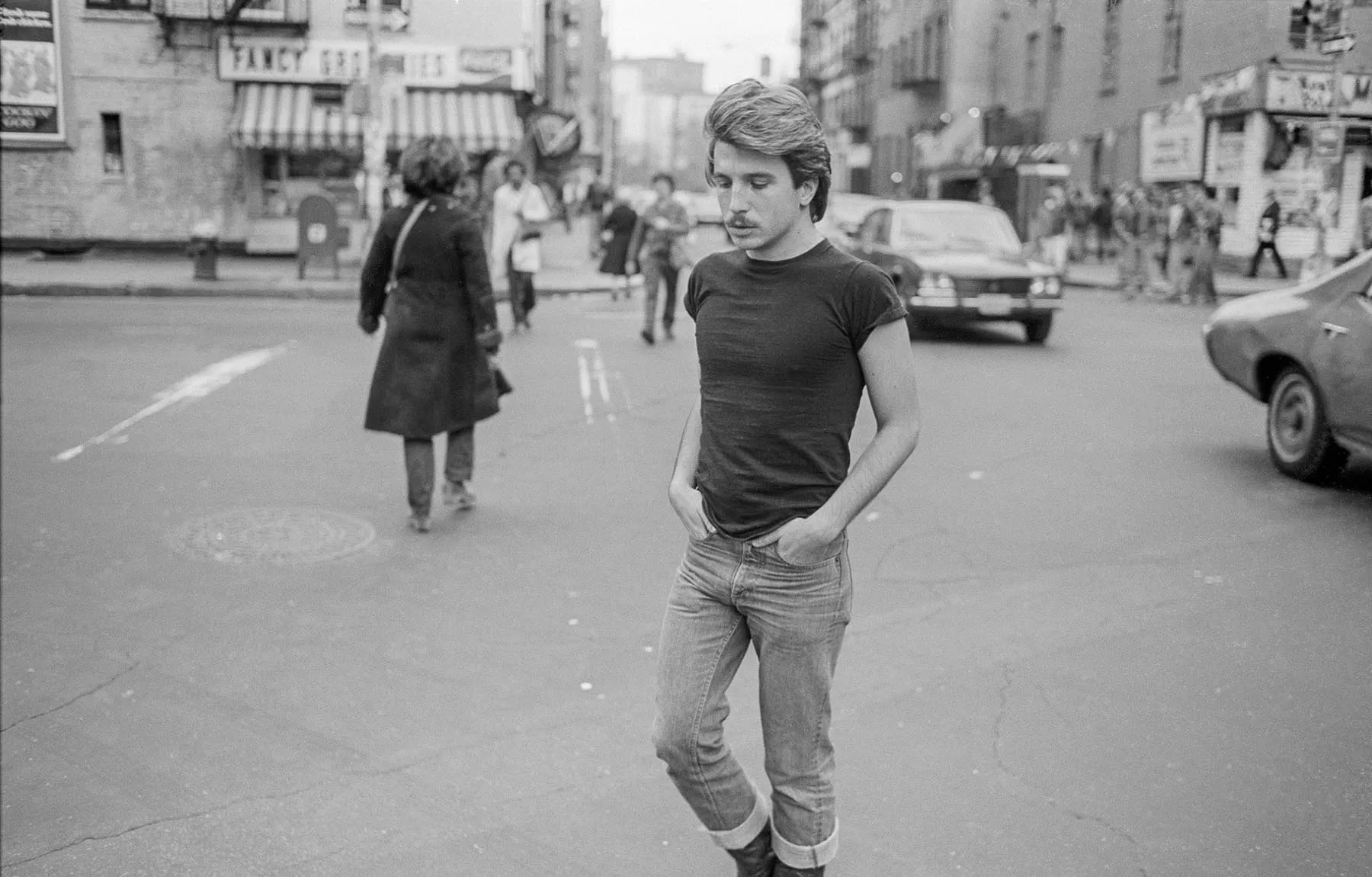 This February, the Barbican Art Gallery in London will showcase works by University for the Creative Arts professors, Karen Knorr, Anna Fox and Sunil Gupta, in an exhibition called Masculinities: Liberation through Photography.
This major group exhibition will explore how masculinity is experienced, performed, coded, socially constructed, and documented through photography and film from the 1960s to the present day.
The exhibition brings together over three-hundred works by over fifty pioneering international artists, photographers and filmmakers, exploring the expansive nature of the subject, and touching on themes of queer identity, the black body, power and patriarchy, female perceptions of men, heteronormative hypermasculine stereotypes, fatherhood and family.
"In the wake of the #MeToo movement and the resurgence of feminism and men's rights activism, traditional notions of masculinity have become a subject of fierce debate," said Jane Alison, Head of Visual Arts, Barbican. "This exhibition could not be more relevant and will certainly spark conversations surrounding our understanding of masculinity."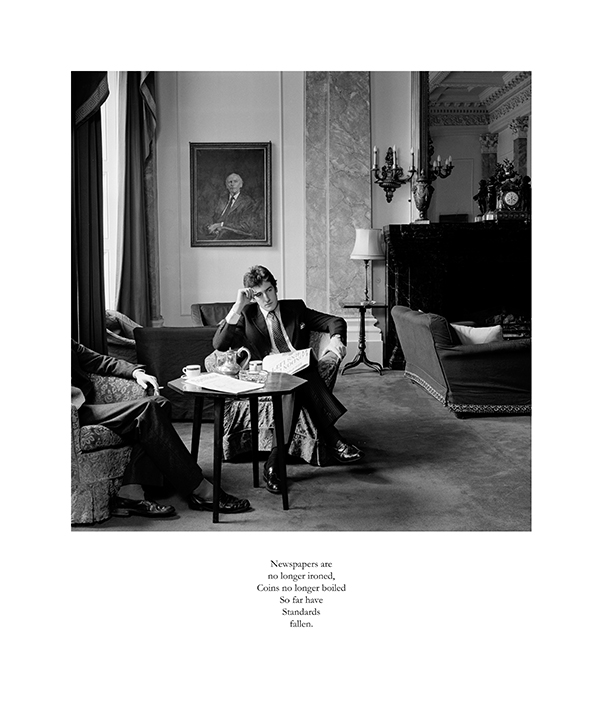 Newspapers are no longer ironed, Coins no longer boiled So far have Standards fallen. Taken from the series Gentlemen, 1981-83 © Karen Knorr
Examining patriarchy and the unequal power relations between gender, class and race, the exhibition presents Karen Knorr's series Gentlemen (1981-83). Comprised of 26 black and white photographs taken inside men-only private members' clubs in central London. They are accompanied by texts drawn from snatched conversations, parliamentary records, and contemporary news reports, inviting viewers to reflect on notions of class, race and the exclusion of women from spaces of power during Margaret Thatcher's premiership.
And in the home, Professor Anna Fox, who leads the MFA Photography course at UCA, explores male aggression with colour photographs of the inside of her mother's tidy cupboards alongside excerpts from her father's rantings. This unexpectedly wicked narrative explores a claustrophobic relationship, which has been designed as a miniature bookwork.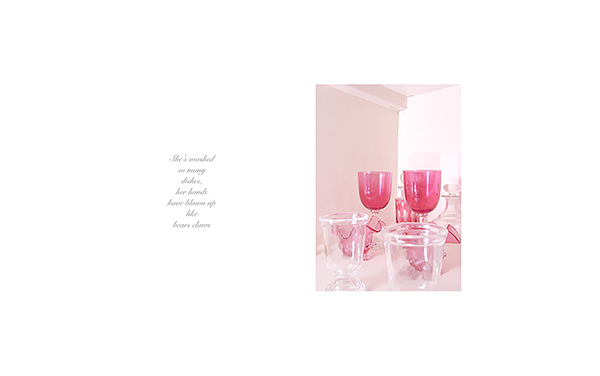 The exhibition also focuses on the rise of the Gay Liberation Movement through the 1960s, followed by the AIDS epidemic in the early 1980s. Here, the exhibition showcases artists such as Sunil Gupta's street photographs, which captured the performance of gay public life played out on New York's Christopher Street, the site of the 1969 Stonewall Uprising.
Other artists featured in the show include Jeremy Deller, Robert Mapplethorpe, Richard Avedon, Catherine Opie, Laurie Anderson, and Annette Messager, alongside lesser-known and younger artists.
Masculinities: Liberation through Photography opens on 20 Feb and runs till 17 May 2020, Barbican Art Gallery, London.
To learn more about studying Photography at UCA, visit the course pages.
(Header image: Sunil Gupta, Untitled 22 from the series Christopher Street, 1976)