Student illustrations of Farnham
win local competition
04 Mar 2020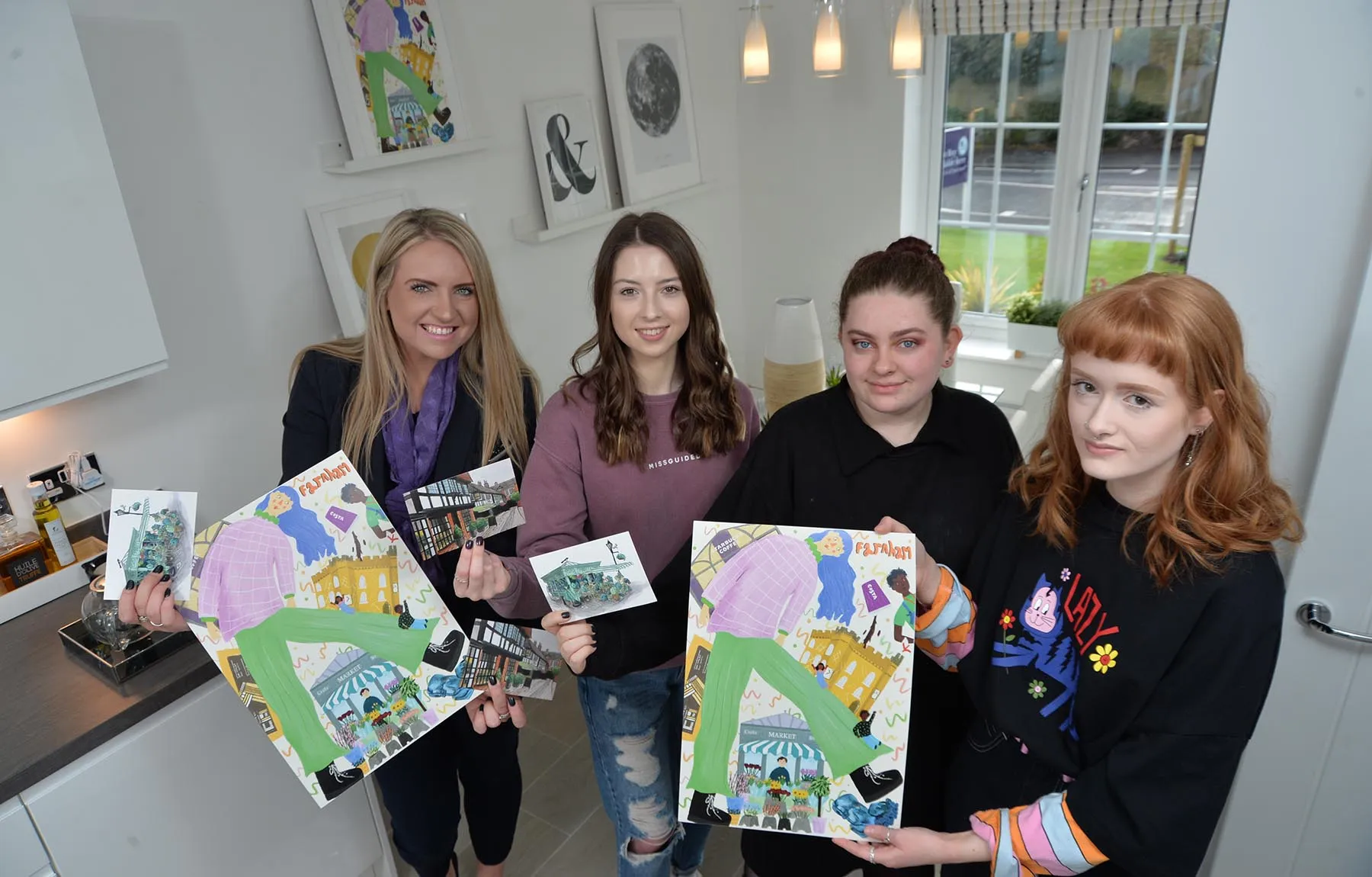 Students from the University for the Creative Arts (UCA) in Farnham recently took part in a creative competition with Taylor Wimpey West London to design a piece of art that reflected Farnham through their eyes.
Taylor Wimpey is a residential developer providing new homes at Abbey View in Farnham, located near to UCA. The company, who are keen to support the local communities in which they build, invited students from the first year of the BA (Hons) Illustration course to create a design around the theme "Farnham through my eyes".
The sales team at Taylor Wimpey awarded Eloise Burgin first-prize, winning a £75 Amazon voucher and having her design printed and put on display in the Abbey View show home.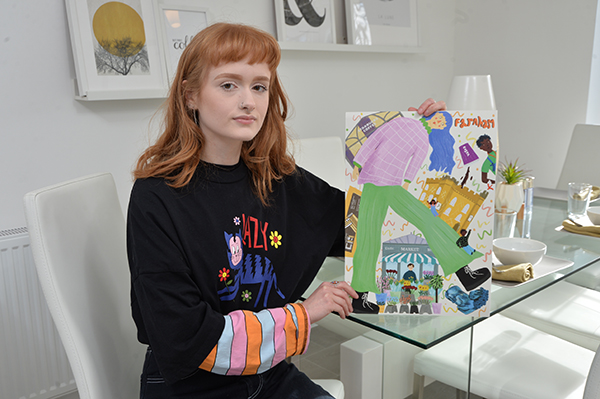 Eloise Burgin
Taking second place was Erin Berry and Megan Spencer took third place. Both also received Amazon vouchers and have had their designs printed on postcards that are currently being presented to visitors at Abbey View.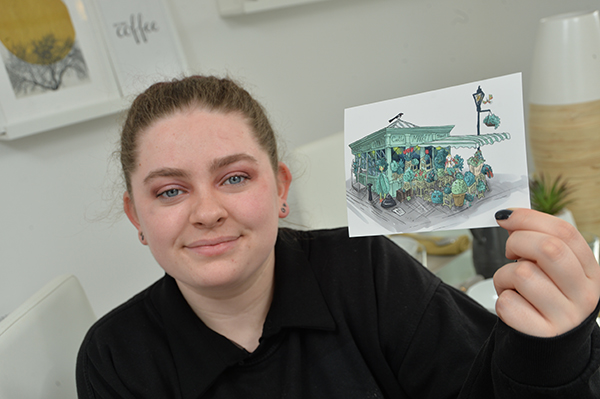 Erin Berry
"It was a great experience to have the opportunity to take part in the creative competition with Taylor Wimpey West London," said Eloise, first-place winner.
"I took inspiration for my piece from things that stand out to me in Farnham, from people to cafes, market stalls and objects. I wanted to capture the vibrant, busy aspects of the town and bring in lots of colour and pattern to create a lively piece of work. I incorporated my own style and colours that are aesthetically pleasing to show Farnham through my eyes."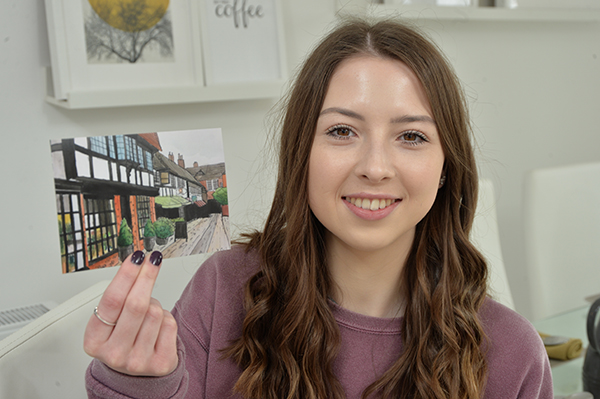 Megan Spencer
A spokesperson from Taylor Wimpey said: "UCA is considered one of the top creative specialist universities in the UK and we are proud to work with the talented and aspiring artists studying there. Congratulations to Eloise, Erin and Megan for creating such brilliant pieces of art and we're thrilled to share their visions of the community in Farnham with those that visit our Abbey View development."
To learn more about studying illustration at UCA, visit the course pages.
To find out more about Taylor Wimpey's Farnham development, visit their website.