Hellcats celebrate win at
Legacy University National Championships
09 Mar 2020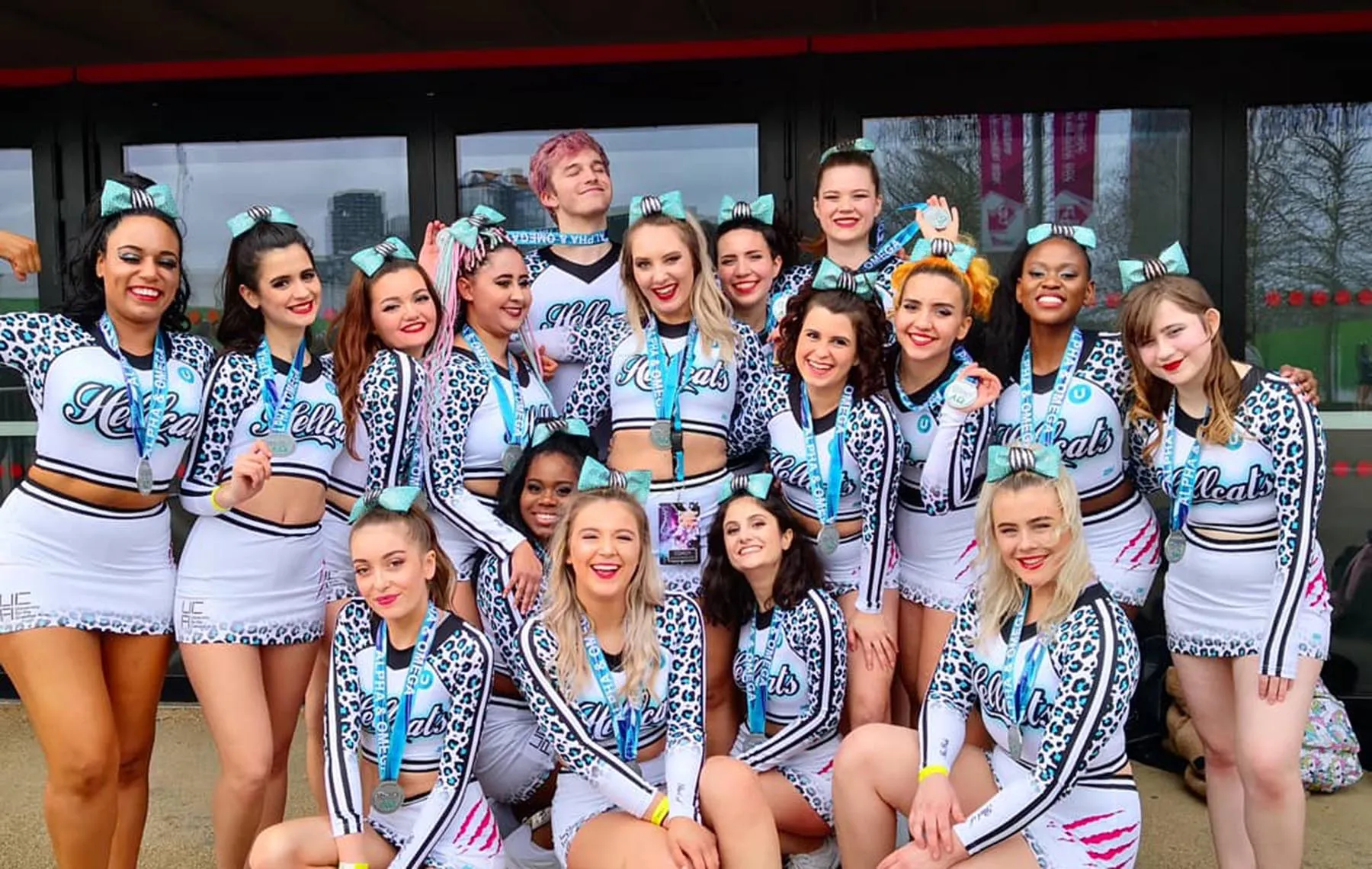 The University for the Creatives Arts (UCA) Hellcats Cheerleading Club has have won first place at the Legacy Cheer & Dance University National Championships.
The team was coached by UCA graduate Sophie Holden, who has been a coach since 2013 and an Allstar cheerleader since 2011. She has brought the Hellcats to national victory three times at the Future Cheer Winter Wonderland competition, won them three Union Awards and now helped them win first place in the University Small Coed category at the Legacy University National Championships, beating the likes of Reading University
"Each year the competition is incredibly fierce and this year we did our best to push the boundaries of what you can do in terms of difficulty," said Sophie.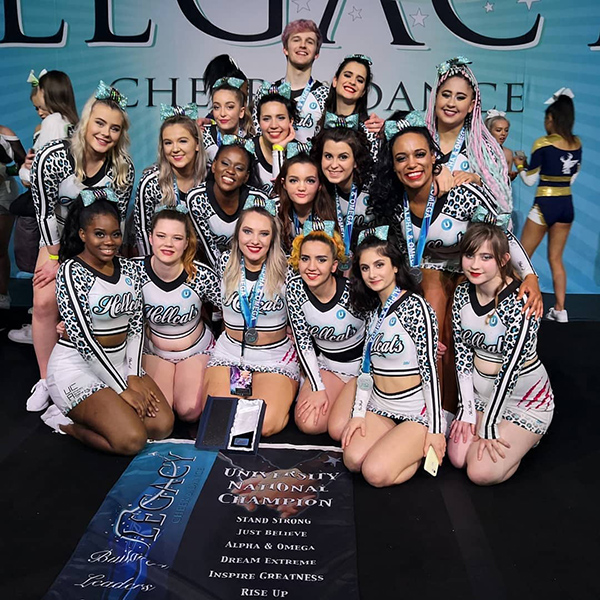 Hellcats celebrating their win at the Legacy Cheer & Dance University National Championships.
The team of Hellcats that competed at the event was made up of members from UCA Farnham and UCA Epsom. They had just eight weeks to practice the routine before the competition and only four of these sessions were practised altogether!
"We train incredibly hard and I am meticulous about each team member giving 100%, in and out of rehearsal," explained Sophie. "For the competition, I devised a routine that required a high level of difficulty in order to gain us the highest amount of points – developing choreography for stunts, jumps, dance and tumbling that took inspiration from gymnastics, dance, figure skating and more.
"In the past, we have placed 3rd, and 2nd, so it meant so much to us to finally gain this achievement and show what the UCA Hellcats are capable of."
Watch the winning performance here
The winning team consisted of Sophie Holden, Ebony Barrett, Shannon Oxley, Glennecia Samuel, Caroline Renstrom, Julia Seco, Alex Nairne, Avelina Terris, Erin Piggott, Iona Gallagher, Lucia Reyero, Rebecca Brant, Victoire Leriche, Alexandra Veleva, Karabo Magooa, Paula Seco, and Kristina Solheim.
The UCA Hellcats Cheerleaders next performance will be at the SU Showcase in Farnham and Epsom later this year.
To find out more information or to join, visit the Cheerleading page on the UCA Student Union website.