Graduate animation nominated for
Royal Television Society Student Award
25 Feb 2020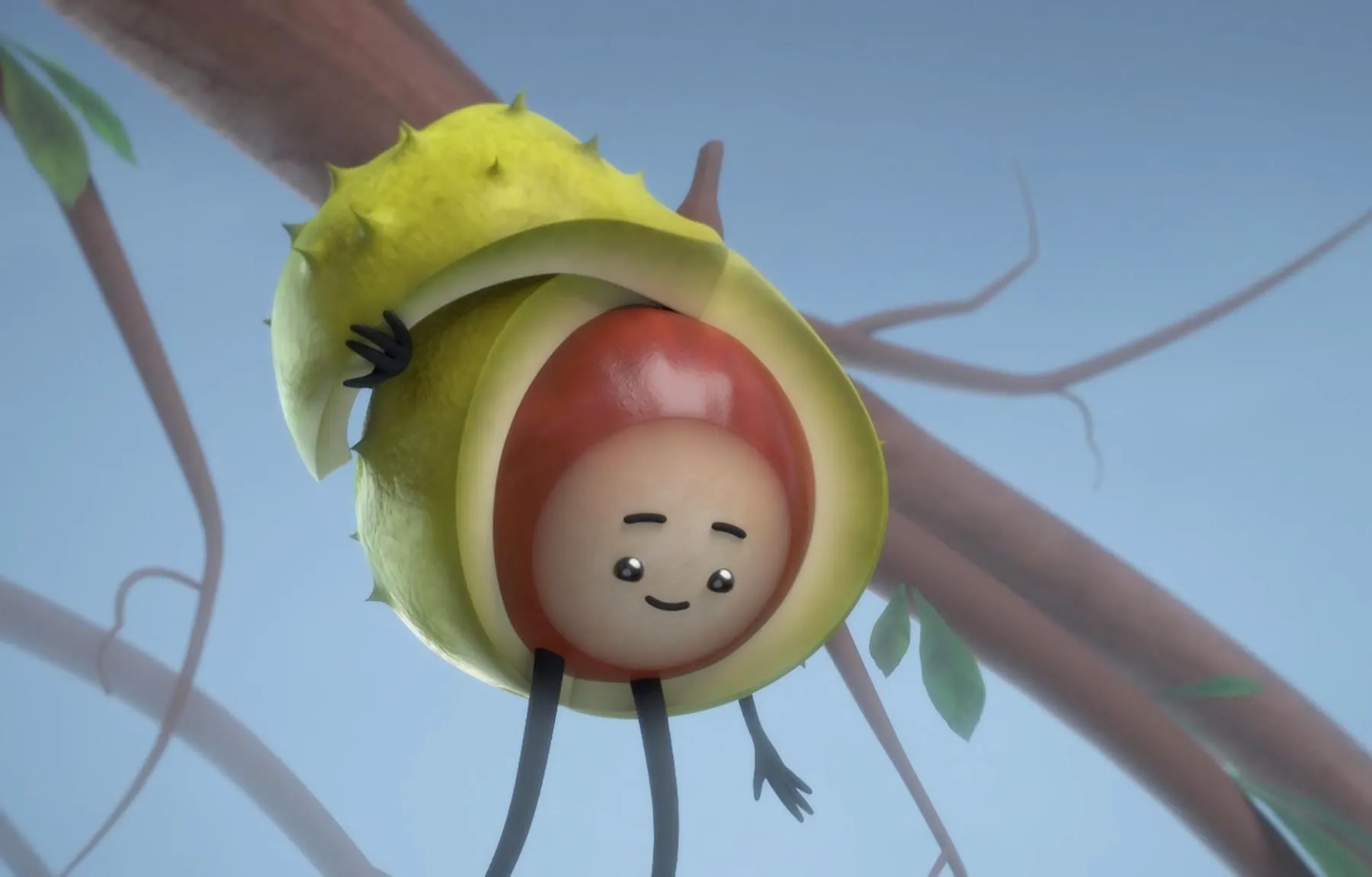 Animation graduate, Jack McEntire has had his graduation film nominated in the Animation category at the Royal Television Society (RTV) Southern Student Awards 2020.
Jack, who is a designer, animator and 3D artist, graduated from the University for the Creative Arts (UCA) Farnham in 2019. His charming short film titled Conkered, follows the story of 'bud', a conker who is too afraid to take a leap into the unknown.
"In terms of what got me into animation, I have always been fascinated by the way that believable, living and breathing characters can be created from nothing," explained Jack.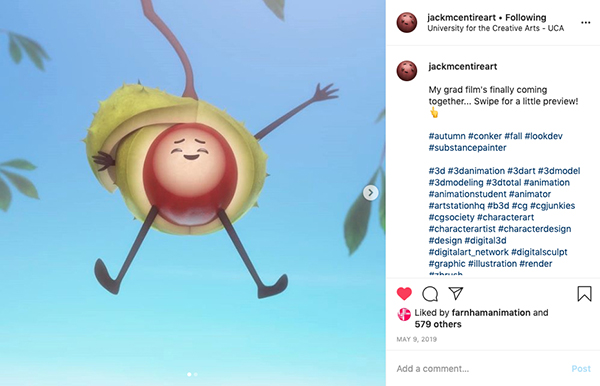 @jackmcentireart
"My inspirations have been mixed - I was a big fan of the creatures and VFX in films like The Lord of the Rings, and also of animated films like those produced by Laika and Pixar. What attracted me to these films, in particular, was their visual accomplishment and the believability of their characters.
"When I began my journey, I had little idea of the vast amount of work that goes into even the smallest of details. But I soon came to realise that this can be a powerful and positive thing. I love the amount of control that an artist can have over every aspect of their work - particularly in CG animation - where designs, models, shaders, lighting, and so on, can all play an important part in achieving a vision.
"I would definitely say that Farnham is the place to come if you want to grow as an artist and be free to explore your own ideas. The tutors will always challenge you to be better. So, if you're motivated and passionate about what you do, there's no limit to what you can achieve if you put in the work."
Winners will be announced at a ceremony on 6 March, 2020.
To see a clip of Jack's final film, visit his Instagram page @jackmcentireart
To learn more about studying Animation at UCA, visit the course pages