UCA lecturer's short film
success with Tommies
The extra-marital affairs of Regency era men – as discussed by the women – is the topic of an Iris Prize-nominated short film produced by UCA film lecturer Ioanna Karavela.
05 Dec 2022
A still from Tommies, above, showing Georgina (Sarah Winter), reading a letter.
Now showing on All4, Tommies is a beguiling and tension-filled 15-minute piece, concentrating on the idle gossip of five women while they wait for a carriage to take them to an event. But it soon becomes apparent not everything is quite as it seems.
We caught up with Ioanna to find out more about her involvement in the piece, which was one of 15 shortlisted for the Iris Prize, an annual short film competition celebrating LGBTQ+ stories.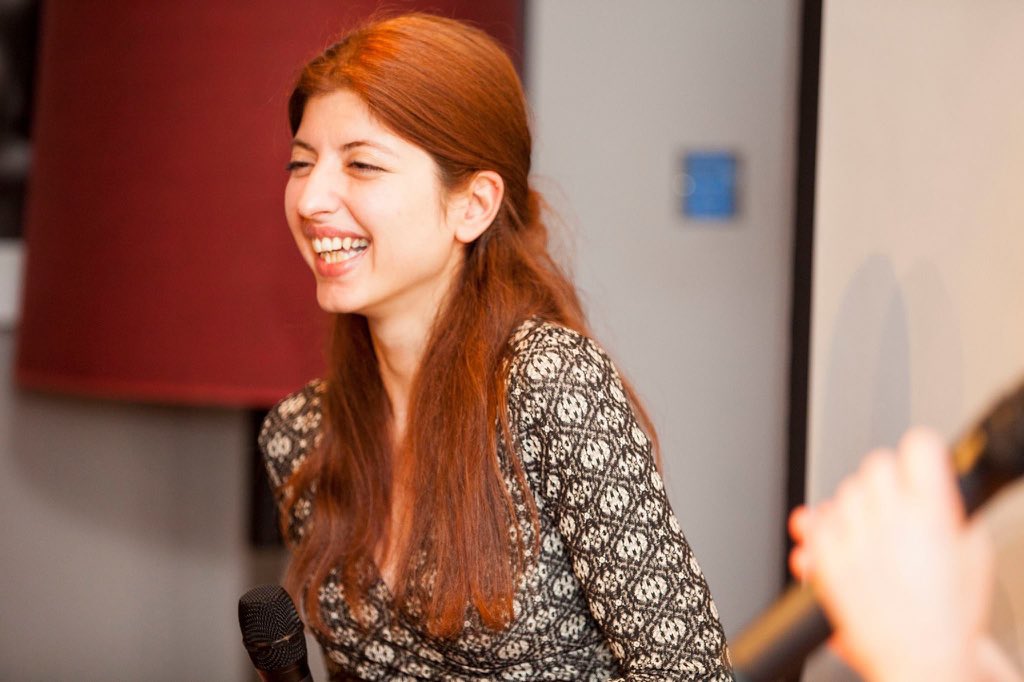 Ioanna Karavela, producer of Tommies
Hi Ioanna, congratulations on Tommies! How did you get involved and as producer what were your role/responsibilities within the filming process?
"I knew the work of the filmmakers Karl Eccleston and Brian Fairbairn, and had worked on commercials with one of them, so when Karl asked me to read the script as they were looking for a Producer, I was happy to take a look.
"I could not stop thinking about it even though it was an early draft and I called them to say that I want to join forces with them. That was 2019, if I am not mistaken. The film took three years to fully realise, from script to screen.
"We share similar creative sensibilities which allowed us to go through a productive stage of development that shaped up the story and gave birth to a strong script. Brian and Karl are talented storytellers; They trusted the process and valued my notes through development. I was very fortunate.
"Generally, my key responsibilities are to package the project so that it attracts finance and talent. A short film set in 1814 London with five women in evening gowns meant that the budget was quite high and as the business of short filmmaking is not focused on the financial rewards of the art form but more on the creativity on screen, so we had to seek grants instead of investment and goodwill from those involved. Luckily, Film London and the BFI Network recognised our efforts and awarded us financial support through their short film funding scheme. This allowed us to go into production."
Is the story an original one or adapted from a true account, and was Tommies a term used back then?
"The script is based on an actual historical scandal - the so-called Vere Street scandal of 1810. A group of men who frequented a molly house in the Aldwych area of London were arrested for sodomy and some of them were hanged. It was one of the nastiest homophobic backlashes in British history. But Brian and Karl never wanted to dramatise the goings on in the molly house itself - they were more interested in how the scandal might have been dissected and discussed in the drawing rooms of London at the time and in order to do that, they had to invent all the characters and the scenario you see on screen.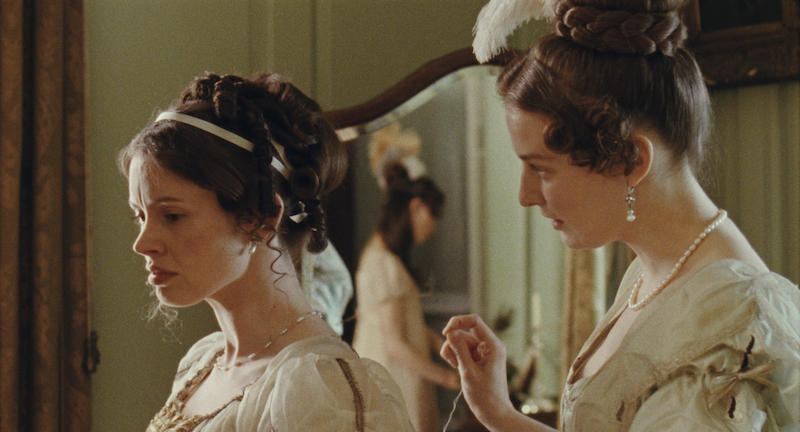 A still from Tommies, showing Lydia (Claudia Joy) sewing the ripped dress of Georgina (Sarah Winter)
"Regarding the word 'Tommies', Brian and Karl came across this in a pamphlet from the time - basically it was a general misogynistic slur the men used against their wives, which took on a particular significance in the context of the homophobic backlash. It was a common enough word at the time but obviously it has no meaning for us today and so in the film it almost becomes a cipher - a word that seems to contain all the horrors of Georgina's experience and the hideous way she becomes tainted by association. These ideas of outing, public shaming and mob justice are at the heart of the film."
How did it feel to be shortlisted for this prestigious prize and to see it on Channel 4 – what's the reception been so far?
"We are very honoured that the film was nominated for Best of British as well as in the international category at the Iris Prize. Our Best of British nomination enabled us to be screened on Channel 4 and now are available on All4 for a year. The Iris Prize is a great festival, and they truly promote LGBTQIA+ talent."
You can watch Tommies on All4 until September 2023, and to find out more about our film courses, check out our range of options.