UCA graduate Martina wins
Pretty Little Thing design awards
A chance discovery on a fashion app has led to a prestigious title for UCA graduate Martina Mansaray — Pretty Little Thing's Designer of the Year.
09 Apr 2021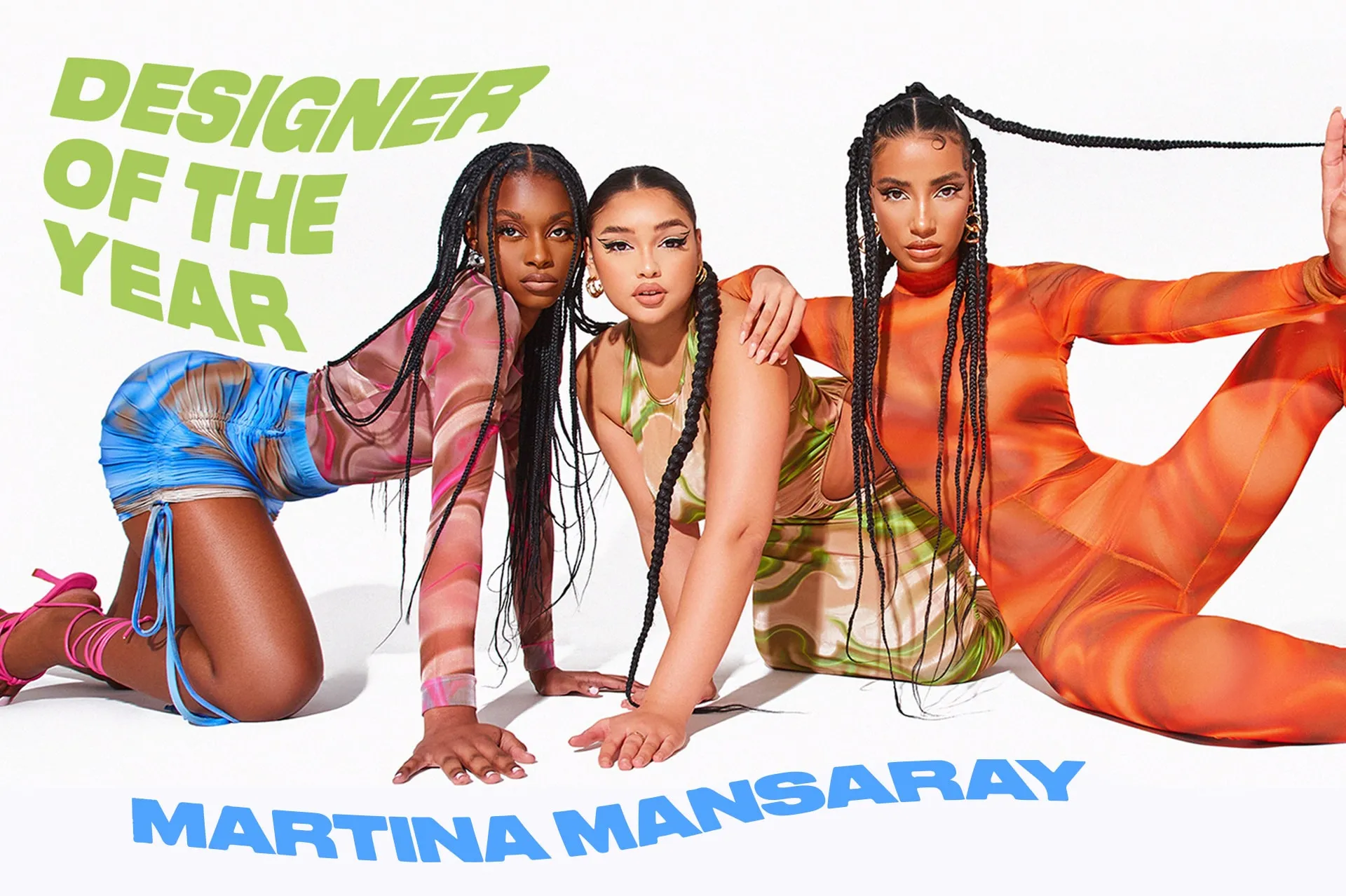 Martina Mansaray, who studied BA (Hons) Fashion Design and graduated in 2018, had been furloughed from her job in retail for almost six months when she saw a competition on the Pretty Little Thing (PLT) app offering merging designers a chance to create work for them.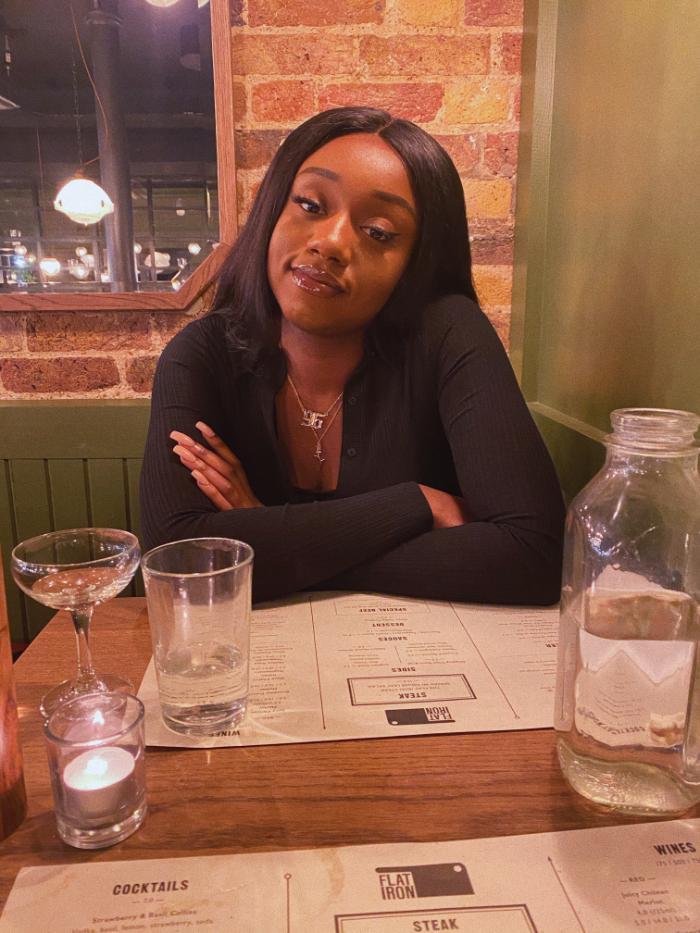 "I have a habit of looking at new lines from my favourite stores, just because it informs me of the upcoming trends on the High Street," Martina tells us. "I was looking through PLT's app and I saw 'Future of Fashion' and my eyes lit up! I went to their website for more information and saw that they were giving young designers an opportunity to design for them. I immediately started to brainstorm and research, it felt like being at UCA all over again and I was so excited and energised.
"A few days after the submission deadline I received an email informing me that I was a finalist, and asking me to send over a couple more designs and a short biography. Not long after that, I was informed that I had won, and it's been a whirlwind ever since."
Martina's collection is inspired by the 2000s pop culture she grew up with, with vibrant colours and print, form-fitting silhouettes and ruching to accentuate curves. All of her designs are now on sale on Pretty Little Thing's website.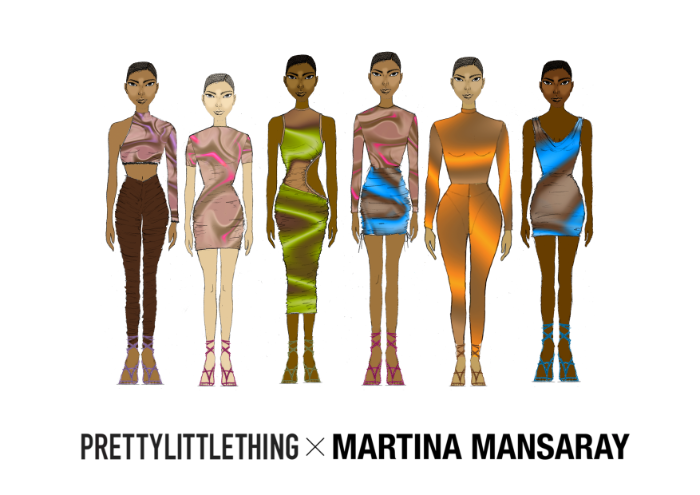 "I wanted to create clothes for sexy, confident women, and celebrate the body with form-fitting silhouettes," she said. "I would love to work with PLT again sometime in the future, as it was such a great learning experience."
Martina looks back fondly at her time at UCA's Rochester campus.
"My main memories would be meeting my forever friends, being surrounded by so much talent, and being able to work with people from different courses to collaborate," she says. "And over course, learning and developing new skills," she said.
"I'd say to anyone studying Fashion Design now — don't doubt yourself. You're already there so you're clearly capable. And remember to take on as much advice and knowledge as you can from your tutors.
To find out more about fashion courses at UCA, visit our course pages.