BIFA recognises
lecturer's film festival
She's a former student who stayed at UCA to teach the next generation of filmmakers. Now, a short film festival run by UCA associate lecturer Ioanna Karavela has gained official recognition as one of the best.
30 Jul 2021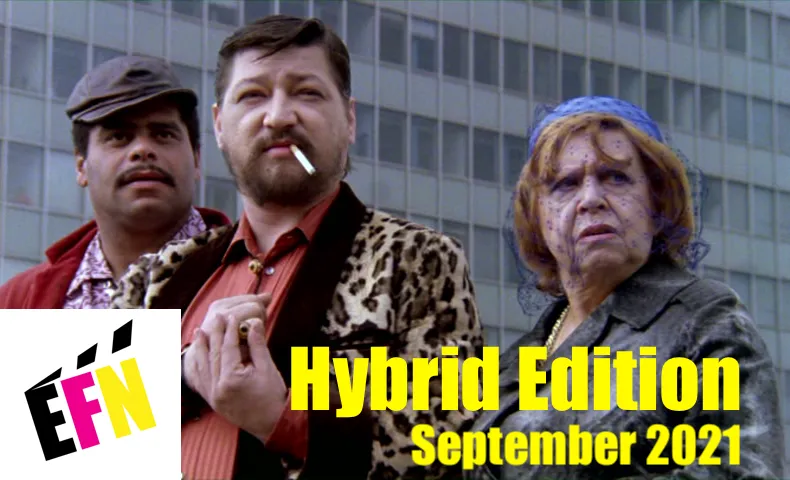 Having gained a great reputation across the short film festival circuit, EFN - which began above a pub just four years ago and now runs four seasonal festivals a year showcasing the best of independent short film talent - has been chosen as a qualifying festival by the BIFA (British Independent Film Association) awards.
"Being a BIFA-qualifying festival is a pivotal moment for us," said Ioanna, who is the festival's producer and operations manager and runs the event alongside founder and artistic director Erifili Missiou, co-founder Mike Sheer, and programming associates Abla Kandalaft and Christina Papasotiriou. "EFN started due to Erifili's love for film and determination to bring new filmmakers together to celebrate their work.
"Her curatorial expertise helped us stand out and create an audience. Over the past 18 months, we have evolved into a festival with four seasonal editions per year, films in competitions, official selections, non-competitive strands, industry workshops and networking opportunities.
"Having our efforts recognised by BIFA - an organisation that celebrates independent film in the UK - validates our efforts and encourages us to continue to grow."
Ioanna, who was born in Greece, graduated from UCA in 2004 has been on the teaching staff for BA (Hons) Film Production and MA Filmmaking ever since.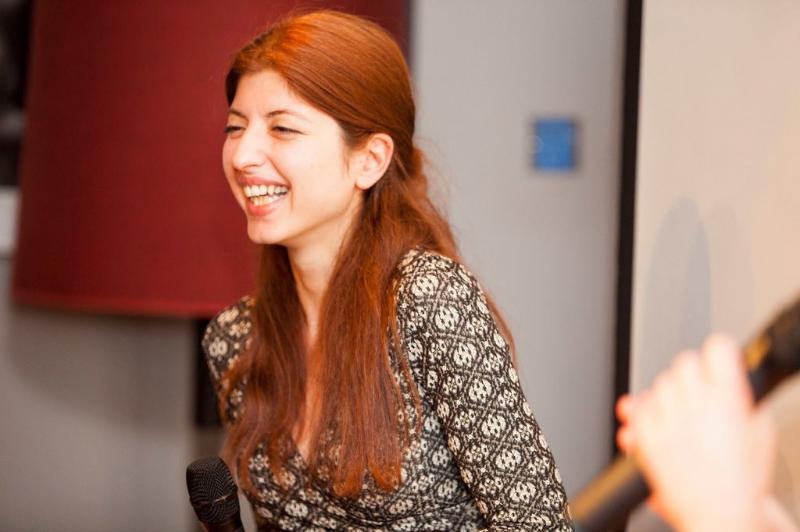 "My time as a student at UCA was great, as I was able to explore my existing love for cinema further," she says. "The friendships and relationships I forged as a student were instrumental to my decision to stay in the UK and make my filmmaking career here. Teaching at UCA keeps me on my toes and enables me to stay connected to new voices and the future of filmmaking."
And if she weren't busy enough working as an associate lecturer and on EFN, Ioanna also runs a boutique film production company.
"A couple of years ago I set up a EP:IK pictures; our goal is to cultivate and produce authored and distinct work for Film and TV," she explains. "We have been fortunate to be backed by the BFI for our first production, Tommies, which is a short film written and directed by the filmmaking duo Brian and Karl. We are very excited to show it to the world this autumn.
"We also have a feature film in progress – a thriller drama which, fingers crossed, we will be able to take into production early next year."
Before all that, though, is the next EFN festival, which Ioanna is pouring her energy into. For the first time, it will run from the Genesis Cinema in East London and take a hybrid format, allowing audiences to attend in-person or online.
Ioanna is keen to see plenty of submissions from UCA students: "We want to see work by new talent, and students are exactly that!" she says. "We are open to all genres (animation, documentary, fiction), welcome fresh perspectives and want to see work from underrepresented groups."
Entries for the festival are open until 22 August – you can visit the EFN website to submit.
To find out more about UCA's film courses, visit our course pages.