Through the eyes of…
a Fashion Photography student
We've been asking our students about their UCA experience and what they get up to in a typical day, to show you what it's like to study here. This week we catch up with international student Cecilia Dibenedetto, from Italy, who is studying BA (Hons) Fashion Photography.
26 Jul 2022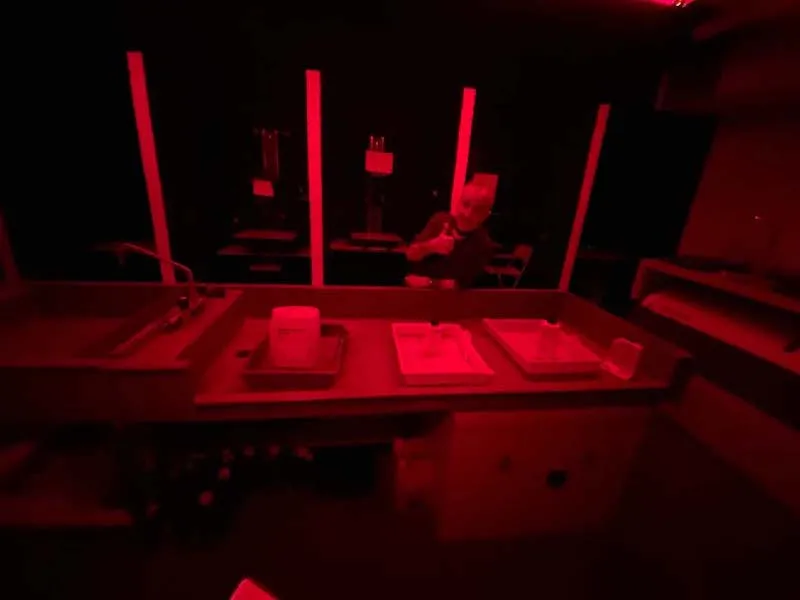 Above, a photograph on campus by Cecilia Dibenedetto.
Hi Cecilia, what made you choose your course, and UCA?
"I chose to study Fashion Photography because I have been attracted to Photography since I was a kid. Over time, I had the opportunity to learn various photography styles. I chose to deep my background as a photographer in fashion because, with this course, I can indulge my creativity by combining all the styles of photography from landscape to still life, portraiture, architecture, documentary and so on. However, another reason I chose this course is the ambition of undertaking a career in fashion communication using my creative contribution.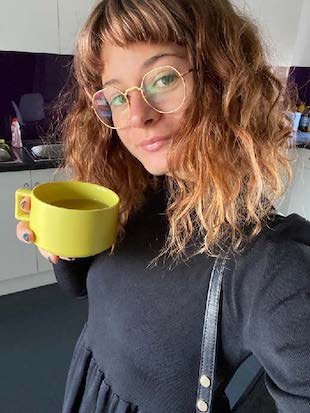 Cecilia Dibenedetto
"I have to admit, the choice for the university was difficult, because England has a good reputation in terms of the best art academies in the world. Although, what made me choose UCA goes beyond reputation. UCA stands out for its friendly and supportive campus environments. This university allowed everyone to develop skills valuing freedom of expression and experimentation; providing solid academic programs directed by professional tutors, offering the opportunity to use different equipment."
What is a typical day like on campus?
"Every day on the campus is different. Everyone has a different routine. I wake up before everyone else in my halls because I work as babysitter before my classes start at 10 am. After that, we got 1 hour of lunch break, and then we came back to class for the second session of the lesson. Once the day is over, Everyone comes back to the hall/home to study, set aside time for hobbies, or go to the gym. We meet in the kitchen to have dinner and chat at the end of the day.I believe weekends are the most anticipated by students. Everyone makes arrangements for different activities such as parties or trips out of town. Although I need money to pay the rent, I make my weekend exciting by working in a London techno club."
What's your go-to meal or recipe when cooking at home/halls?
"Many people think all Italians are good at cooking. I'm terrible at it! When I'm at home, the recipe I like best is chicken curry rice which is nice and easy to handle. The beauty of living in halls is being with students from different parts of the world. However, I feel lucky because my Chinese flatmates always offer to share a portion of noodles during their dinner, despite knowing my kitchen difficulties!"
What's your favourite UCA memory so far?
"One of my favourite memories was when I got the news I would become an official student at UCA. I remember I was in my room, and I started crying on the phone with one of the administrators while he told me the official status of my application. I was very excited because I finally realised one of my many dreams of studying in England after trying for three years."
What piece of work are you most proud of so far, and why?
"The main idea of our Environmental Project was to document the African culture and their lifestyle by making images that portray a positive perspective. For this project, the quickest way to find models was to stop people on the street and ask friends if they were interested in being involved. Thanks to this I've been able to learn so much about black culture. It was a perfect opportunity to make new friends and find something in common, being an immigrant in the UK. It was an excellent experience for me from an artistic and social point of view."
What is the biggest lesson you have learned at UCA so far?
"Until today, one of the most important lessons I have learned as a UCA student is that commitment always brings good results. Don't ever get down on yourself. Come on and stand up stronger than ever. The world is full of opportunities."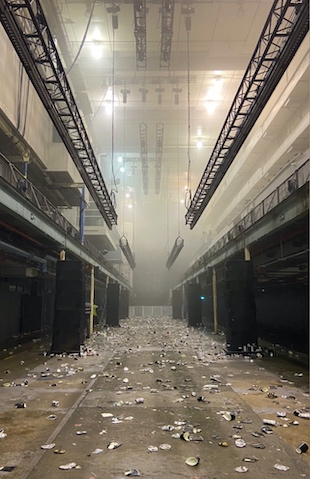 A picture taken by Cecilia
What are your post-uni career plans and have they changed since you started your studies?
"I always had a rough idea of my career plans post-uni. As soon as I have a degree, I would like to stay in the UK for at least five years and gain experience working as a Fashion Photographer to advertise a brand or a company. At the same time, I would like to find freelance job opportunities worldwide. Once I obtain economic stability, I will buy a house and focus on my personal life and family."
How do you recommend future students choose the right course and university for them?
"I recommend future students choose the right course and university based on their interests and their ambitions, focusing constantly on the way to reach their goals."
If you want to find out more about studying BA (Hons) Fashion Photography, visit our course pages.