Symbolic collaboration
for Sue and Smithsonian
UCA researcher Sue Perks has collaborated with Cooper Hewitt, Smithsonian Design Museum in New York on a short film to celebrate the life and work of Henry Dreyfuss.
03 Jan 2023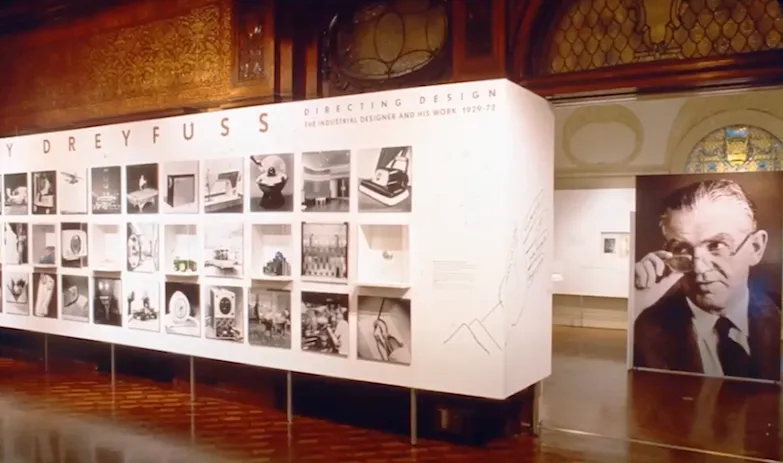 Sue, the former programme director for MA Graphic Design, is a leading researcher in the life and work of Dreyfuss, the author of The Symbol Sourcebook, which was released 50 years ago and is still used today as a comprehensive guide to symbols within the graphic design industry.
"Dreyfuss did not consider his book a dictionary, but a tool to facilitate communication," said Sue. "This is a fascinating concept during a time known as 'the jet and communications age' where communication through symbols was expanding fast due to increased international travel but also the underlying threat of the Cold War. Communicating through symbols was seen as the way to promote peace and prosperity."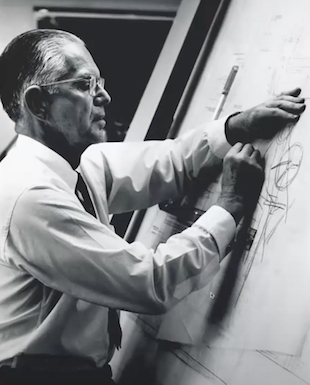 Henry Dreyfuss
Sue's interest in Dreyfuss began after finishing her doctoral thesis in 2012, and she has since gone on to write two journal papers and five conference papers based around the Symbol Sourcebook. In July, she and two colleagues set up The Symbol Group to encourage debate around symbol systems and bring iconic symbol projects to new audiences. They hosted their first symposium, "Symbol '22: Symbol Sourcebook at 50", attracting papers from prominent design historians and researchers along with design practitioners and an audience of 50 delegates.
In tandem, Sue has worked with Cooper Hewitt to produce a short film, Henry Dreyfuss: His Life With Symbols, which will feature in an exhibition launching in May 2023. The film was also premiered at the Symbol '22 symposium.
Sue is currently applying for emeritus funding to revisit the Symbol Sourcebook archive to continue to research material to enable her to write a publication on Dreyfuss and the Symbol Sourcebook, bringing together her new and existing writing.
You can watch recordings of Symbol 22 at its dedicated YouTube channel.