Students help create
Stopgap dance videos
A brief conversation on how to make a series of short films has turned into a major collaborative project between UCA students and the innovative Stopgap Dance Company.
20 Jul 2022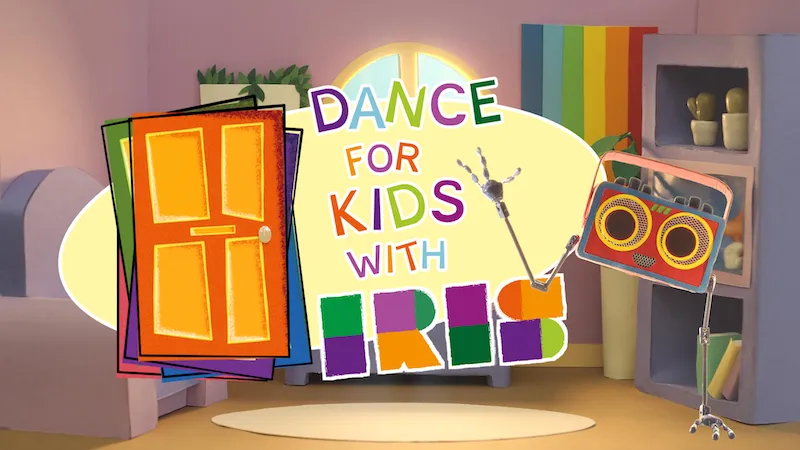 The dance company, which is best known for its pioneering work in inclusion and diversity within dance, wanted to make some dance exercise films under the title, "Dance for Kids with IRIS", that would appeal to children of all ages and abilities, and approached Stephen Featherstone, Programme Director of FE at UCA Farnham, for some advice. From there, the idea was born that UCA students could help throughout the creative process. So, since last year, they've been working with UCA students on various stages of the Arts Council-funded project – from coming up with the bright and breezy backdrops to filming and post-production.
It resulted in the university setting up its biggest green screen studio yet, as well as giving the students a unique set of challenges that built their skills and confidence as filmmakers. Together, they created 10 engaging and fun films, which you can view on Stopgap's YouTube channel.
Jeremiah Ambrose, Senior Lecturer in BA (Hons) Film & Digital Art*, whose Year 2 and 3 students were involved in the filming, said: "It was a really ambitious brief that involved a lot of different parties and required a lot of collaboration. It was a great live brief. Around 20 students were involved, undertaking all kinds of roles, from post-production to administrative duties, and we even had a covid officer."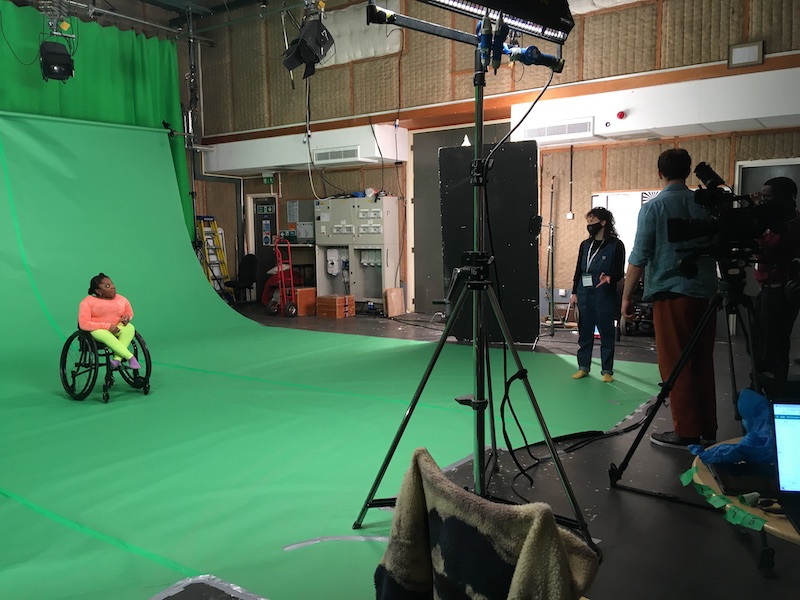 The massive green screen studio created by UCA students for the dance videos, which are aimed at children of all abilities.
Annie Griffith, who undertook the role of compositor and 2D animator within the post-production timeline, said: "Working on the project was a great insight into how the industry works and a steppingstone into freelance work."
Milo Jahangirova added: "My experience working with Stopgap as part of the pixel art asset creation and creative captions animation teams was very fulfilling. I've gained experience in using creative programs and felt great having some room for creativity, as well as direction. Overall, a fun time and lots of respect for the whole team!"
As well as helping to make the films themselves, students from pre-degree courses took part in the initial stages – coming up with creative backdrop designs to meet the Stopgap brief.
Steve Featherstone said: "The live brief that emerged was designed to give the FE and HE students the opportunity to experience a production process in which they would be working within a lot of the constraints of an industrial context, and to collaborate with professional practitioners, as well as across the two courses. As such, it gave the students a clear line of sight to the working environment as well as enabling them to develop their professional behaviours and skills. For the FE students it also provided insight to higher education at UCA, which helped to inform their progression choices."
Dozens of students took part in the design element of the project, and from the many entries, a shortlist of 18 was whittled down to a final five. These designs were then turned into miniature sets for the green screen by former UCA technician Patrick O'Mahoney.
Connor Barnard's design was one of the final five. They said: "Because we were briefed in a big presentation in the lecture theatre, it felt more professional. It felt like we were being talked to as designers rather than as students and that there was more pressure to produce something that was usable. It had to be a final outcome that was usable in a professional setting. Nothing like this has happened in any other course I've been on.
"I was jazzed about being chosen. It was great to have the opportunity to have something that you've made out there with your name on it. It's great to add to your CV".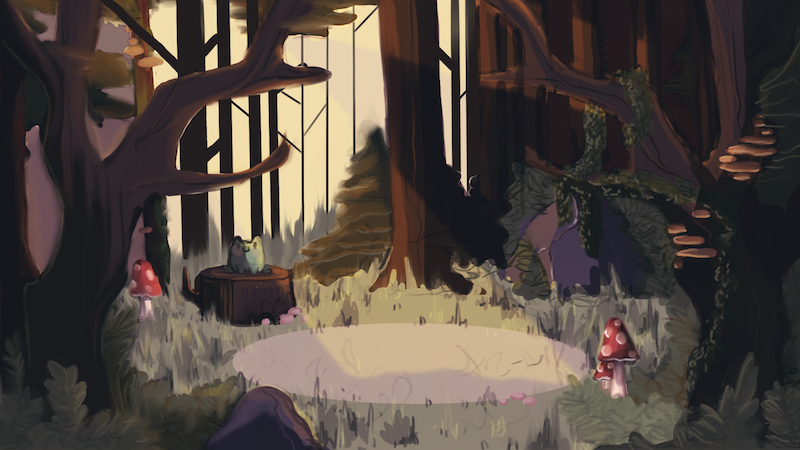 Connor Barnard's winning garden design
Another winning design was by Molly Emslie, who added: "It feels like you're working more for a client, like in the real world, so you try to be more professional. Doing research into the company itself, to find out what they were looking for and what they were about, was a new thing. I was mostly happy that I felt like I'd nailed what they wanted. It felt like I'd made something that fit the brief."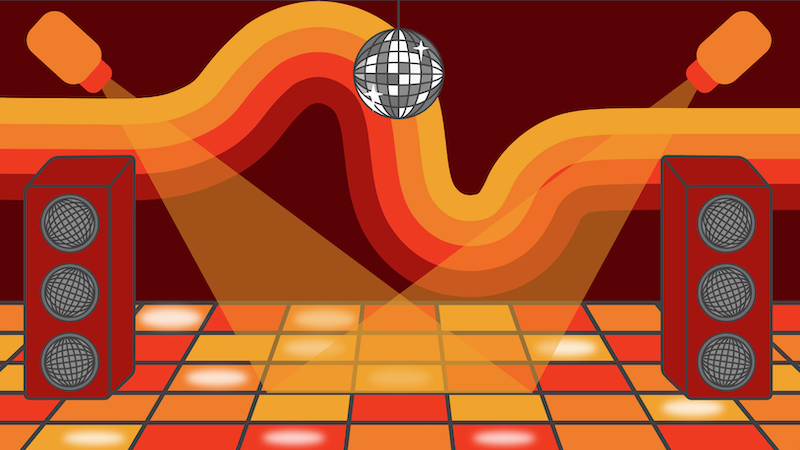 Molly Emslie's disco design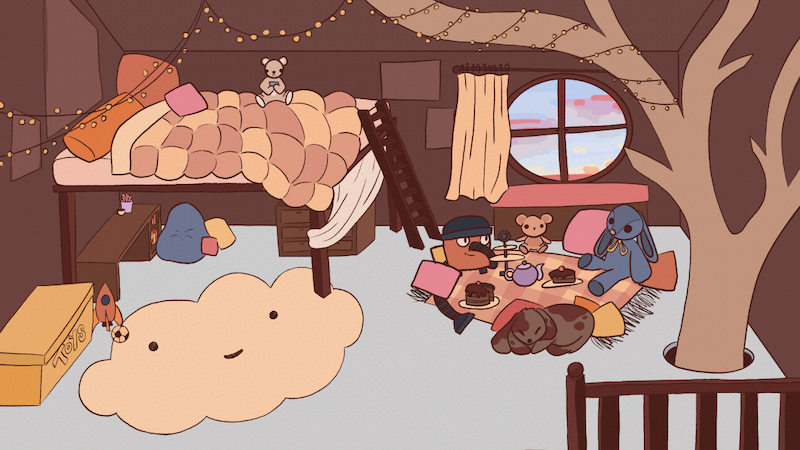 Orla Ward's design made the final five.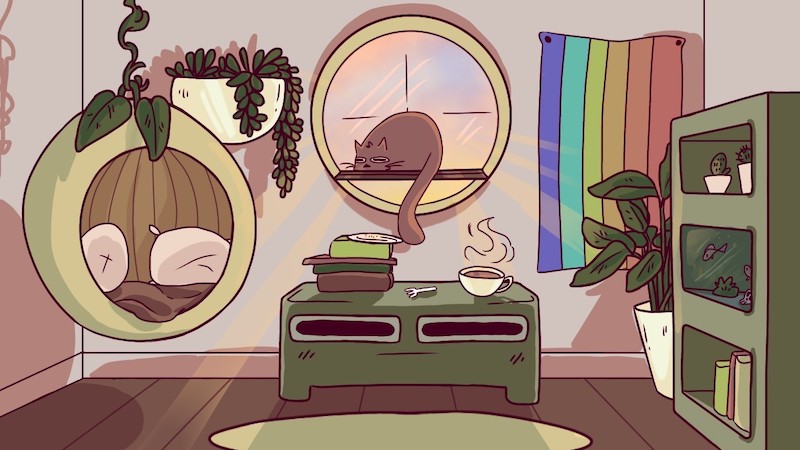 P. Brenton came up with this winning design.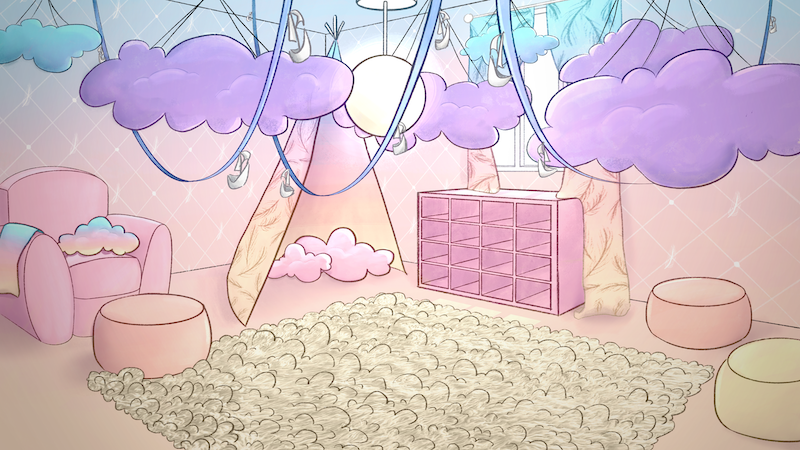 Sophie James' pastel landscape was the fifth winning design
*BA (Hons) Film & Digital Art is now known as BA (Hons) Digital Art from 2022.