Stylish student living — How to turn your halls into your home

Whether you're in halls or a private let, your new room will need to be a space for work, rest and socialising. We asked interiors experts Mark and Eve Gower for their top tips on creating the perfect space.
27 Aug 2021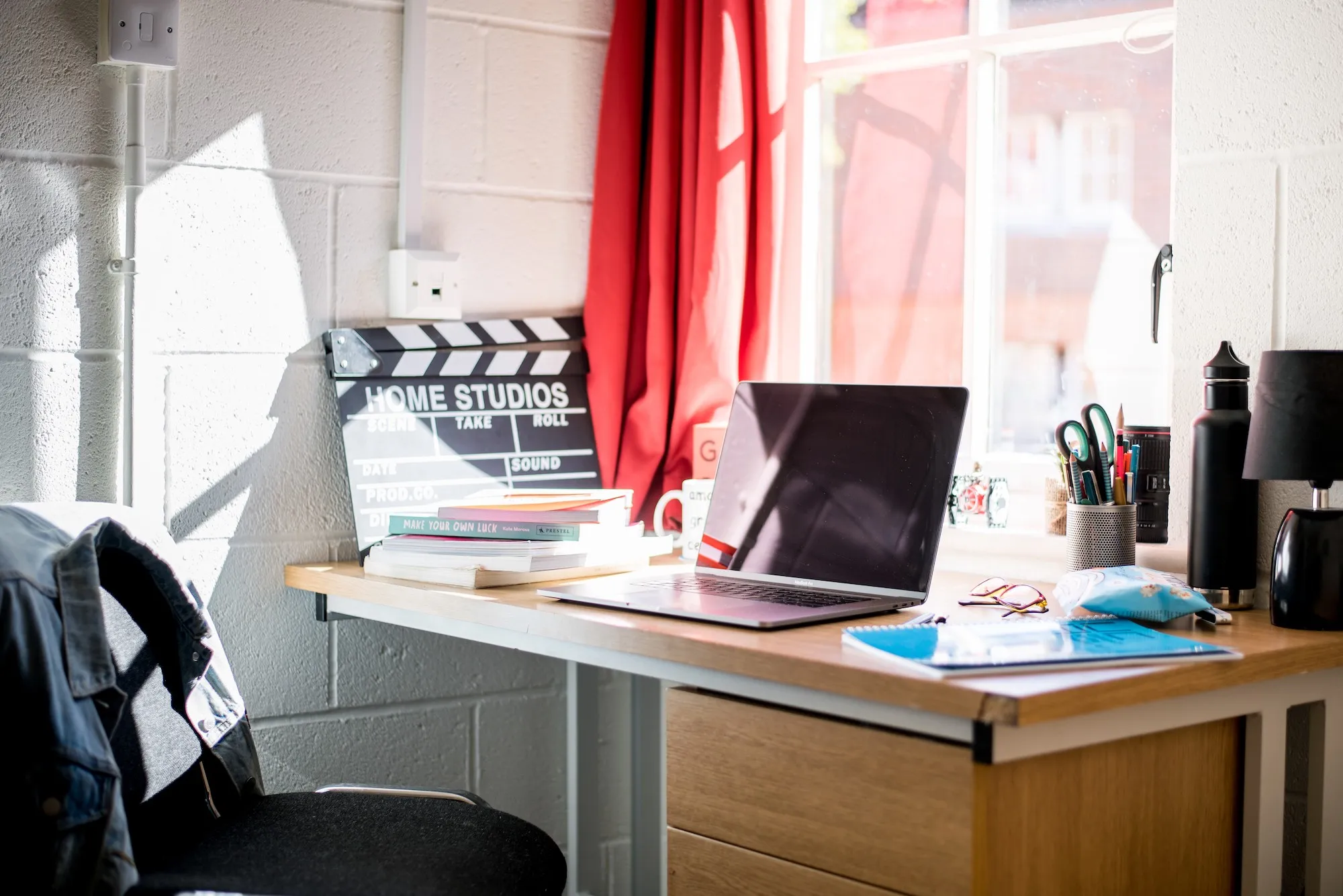 The time has come for you to pack up your things and make your way to one of our campuses! For many of you, you'll be in our halls' accommodation or in a private room or house-share.
But in these new and unusual times — with a proportion of your learning being online, the need to follow rules on social distancing and the ongoing risk of infection and/or self-isolation — the space where you'd normally just lay your head and sleep is likely to become much more than that, seeing more use as a study and social setting than ever before.
So how can you make the most of your space, so your four walls don't close in?
We asked our Programme Director for Product, Furniture and Interiors, Mark Gower, and his design partner and wife, Eve, to check out some of our accommodation and give you some tips on how to turn your room into a place for productivity, as well as relaxation.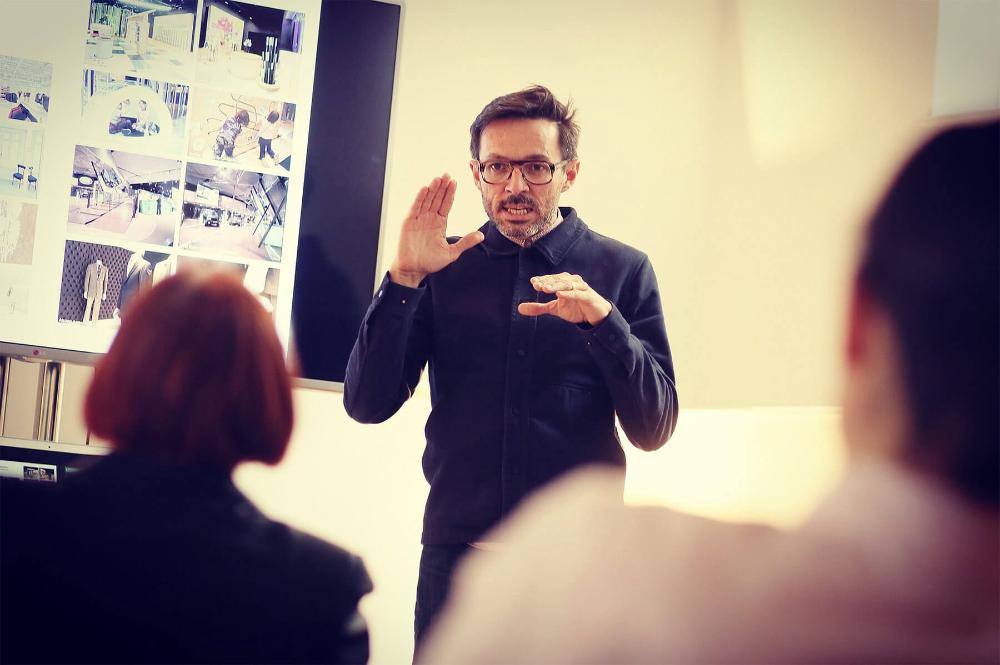 "Starting university is a very exciting time, and for many of you it will be the first time that you have moved out of home. It represents the next step in your independence," says Mark.
"For your new accommodation, you will be buying stuff you may have never bought for yourself before — like pots and pans for cooking — but the real opportunity lies in making your room a place that works for you."
"Zoning your room is very important; it has to be a space that enables you to work, rest and play, but also place where you enjoy doing all these things and that functions well for you. When you first see your new room you may think: 'how do I zone this space for all these activities?' but there are clever and simple ways to do this."
Work
Mark and Eve think it's important that, when you're working, your space should be professional and/or showcase your personality.
"This year there's going to be a mix of delivery, face to face teaching and remote learning, so consider what you might need to continue your work when you're not on campus or in your studio," said Mark.
"When you are working from your room, you'll want it to feel like a place of work, with easy access to equipment and materials. Lighting is a good way of defining activities. When you are working, the light you use should be task lighting; good light that enables you to see what you are doing. Good storage solutions are also your friend — you will have space under your bed, so use it well."
Another consideration is remote learning and video calling — make sure your background doesn't include your bed, but instead looks professional and clean. Artwork, posters or books behind you look great.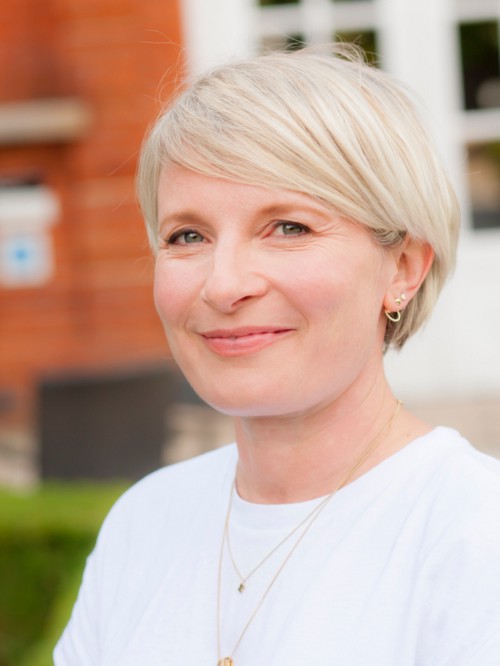 Rest and Play
When you're not working, your room is going to be your rest and leisure area.
"Being able to switch off at lunch, for breaks or at the end of a day is extremely important for your wellbeing, and your room should also become a space that enables you to do that," says Eve. "Again, lighting can play a big role — switching off that task light and turning on a low-level lamp by the side of your bed is a good signal that work is over and it's time to relax or even reflect.
"Your bed takes up a large space in your room, so should be more than a place to sleep. It could become a place you can sit to watch a TV series or be with friends in your bubble. A bed can easily be transformed into a comfortable seating area by buying accessories, like cushions, which can be piled up to turn it into a sofa. Adding scents, a rug and ambient lighting to a room can all help you to unwind — a diffuser is a good option here and these are very reasonably priced. You could use invigorating smells to help motivate you through the day, and more relaxing scents to help prepare you for sleep."
Mark and Eve's final — and very important — tip, is that you make sure you have seen your room before you buy your products, so you know they'll fit! You might even want to get out your tape measure…
Mark and Eve's best buys
Lighting
For ambient lighting, make sure you use warm lights (more towards orange on the spectrum). Use a cooler bulb in your desk lamp for work.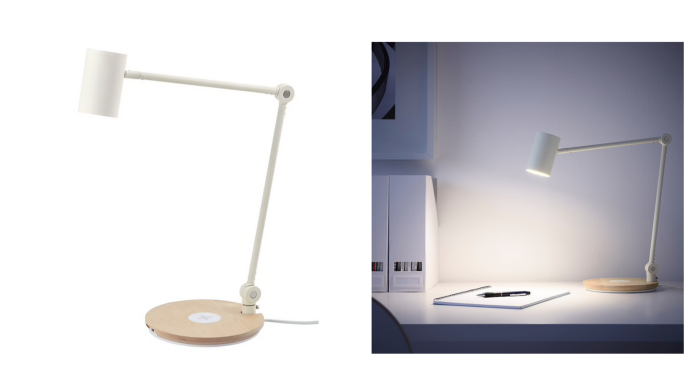 For work — these desk lights are great, and some have cool additional features like wireless charging stations for your phone:
For your rest and leisure time, two great additions are fairy lights and room diffusers.
A room diffuser releases a mist of lovely smelling aromatherapy oils and has different coloured ambient lights you can change according to your mood. Good oils to use are lavender and bergamot to relax, and lemongrass or eucalyptus to invigorate.
Battery operated fairy lights are great for creating a warm ambient glow and making a space feel cosy. Opt for lots of smaller bulbs to give a twinkly effect — they are perfect for draping over bookshelves or around your pinboard.
Bedside table lamps are also a great option for soft lighting — these three are our top picks:
The Symfonisk lamp from IKEA has an integrated speaker, providing more space saving options.
A cheaper but very stylish alternative is the Flaggskepp lamp, which offers a good light and adds interest.
Walls
Think about what people are able to see when you are on your laptop taking part in Zoom or Teams lectures. Your bed is a sacred space within your room, so try to avoid having it in shot. You might use striking images photocopied from your sketchbook or portfolio, or choose photographs that remind you of home and put them in simple frames to create an aesthetically pleasing view.
Frames
Frames can be put up without the use of nails and a hammer. Instead, use Command Strips, which can be removed easily without damaging walls.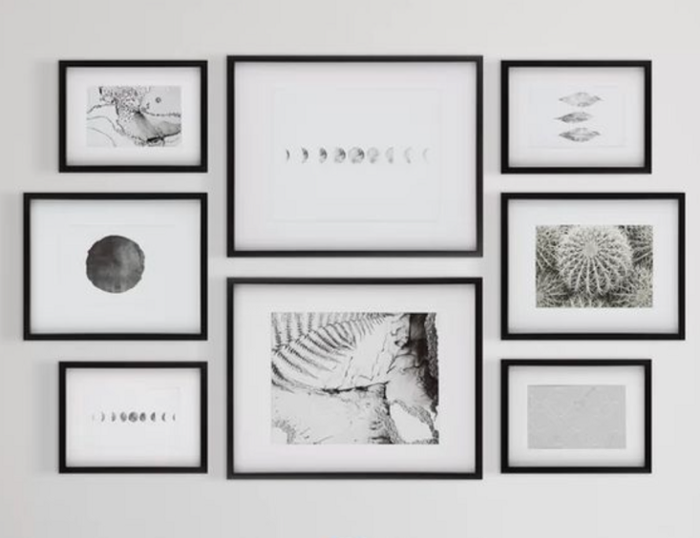 IKEA sells a great selection of frames. Consider the layout prior to putting up your pictures, and choose a selection of larger and smaller frames to create interest.
Storage
Extra storage can be added easily by purchasing hooks that hang over a door or sink . They're great for hanging up towels and dressing gowns and won't leave marks — once again, IKEA is your friend!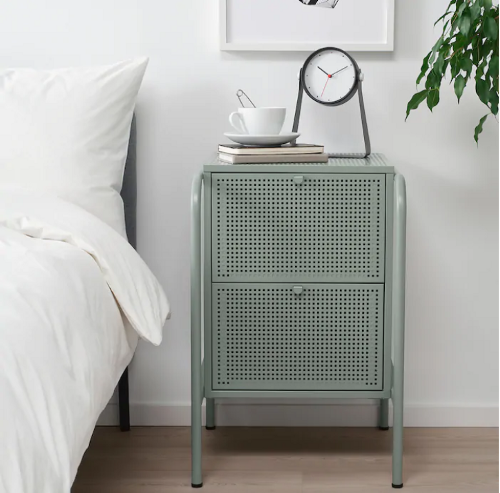 A bedside table gives you extra storage, and you can also get storage units to go under your bed, and clever under-desk drawers to hide things away.
Storing your work and materials is also important — this letter tray is good for your paperwork while these baskets are great for your art supplies.
Finally, a laundry basket with a lid is a must to avoid your dirty laundry being on display — we like ones that separate lights and darks, while not taking up too much space.
Bed-to-Sofa
If you're looking to turn your bed into a sofa once the workday is done, all you'll need is a nice throw and some cushions.
You can buy great throws from all kinds of stores — our favourites are Made and IKEA. The same goes for cushions, with Marks and Spencer and Westelm among our top selections.
Another way to personalise your space and make it feel more homely is with a rug. You could go for designer lines, snuggly sheepskin or a Moorish look.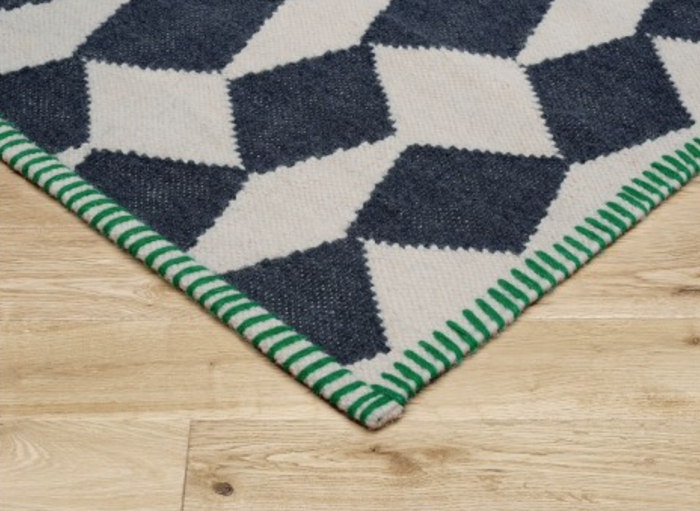 Plants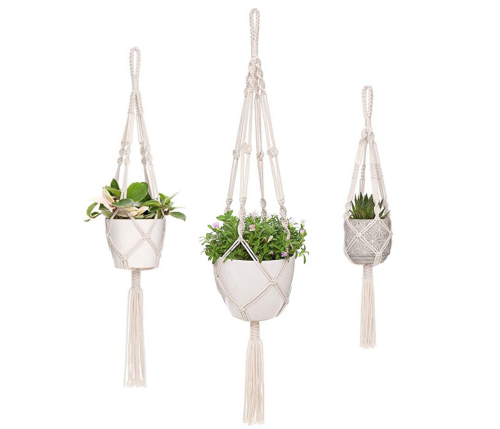 Plants provide colour, interest and a healthier environment to spend time in. You can use Command Hooks to hang small plants from the ceiling in basket hangers to save space.
Supermarkets are a great place to get good house plants, or you can browse specialist sites like Patch Plants.
If you're not green-fingered, plastic plants are a great alternative — Argos has some great floor, table-top and hanging options.
About Mark and Eve
Mark Gower is Programme Director of Product, Furniture at Farnham and is a Senior Fellow of the Higher Education Academy. Mark graduated from the Royal College of Art in 1999 with an MA in Architecture and Interiors. While at the RCA Mark received a commendation for his dissertation entitled 'Football's hidden Architecture'. Mark has worked with various design companies, responsible for leading design teams for major clients in the UK and worldwide including Hong Kong and India.
Eve Gower is a designer for Slightly Quirky, an Interior Design company located in West London, which specialises in residential homes. Eve studied Interior Design at Kingston University and has worked for design companies such as Household and Carl Turner Architects.
Mark and Eve also have their own practice called Studio ME, that not only works on interiors but creates unique contemporary portraits. Some work can be viewed at markgower.co.uk
You can follow them both on Instagram too — Mark (@marksgower) and Eve (@eve.gower)
To find out more about our design courses at UCA, visit our course pages.