Student and staff craft
stars unite for exhibition
As part of Farnham Craft Month, students and staff across our BA (Hons) Ceramics & Glass and BA (Hons) Jewellery & Silversmithing degrees have come together to hold an exhibition at UCA Farnham, Learning Together / Creating Together.
12 Oct 2022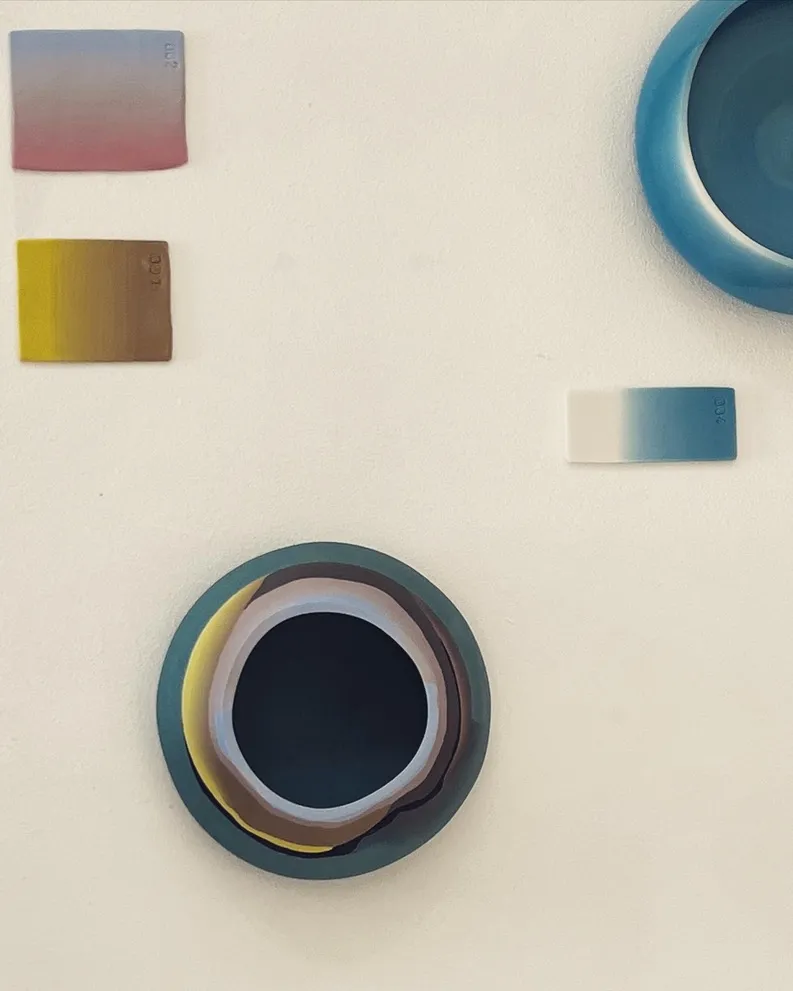 The exhibition, in the Foyer Gallery, celebrates the future and legacy of craft learning at UCA, and diverse approaches to study and to making.
In all, the work of five members of staff - Debra Allman, Ashley Howard, Joshua Kerley, Grant McCaig and Lina Peterson – and ten students - Frankie Leigh, Rebecca Scrivins, Jana Griffiths, Daisy Parkinson, Lorna McNamara, Rebeca Maxiniuc, Ramalex Rajagopal, Claire Quick, Aislin Boxall-Curphey, Belinda Hitchens – are on display, alongside a series of photographs showing them creating their final pieces in their workshops.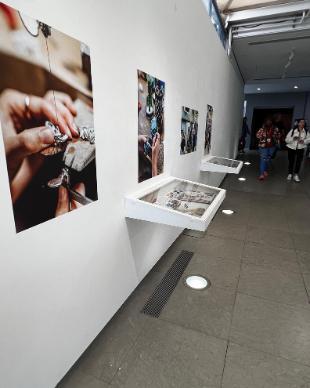 Among the work on show by the students are ceramic ice cream cones with mouth-wateringly colourful scoops on top, stacks of tiny pots to create bigger ones, jewellery inspired by salad cress and contemporary jewellery recreating ancient graffiti carved into church walls.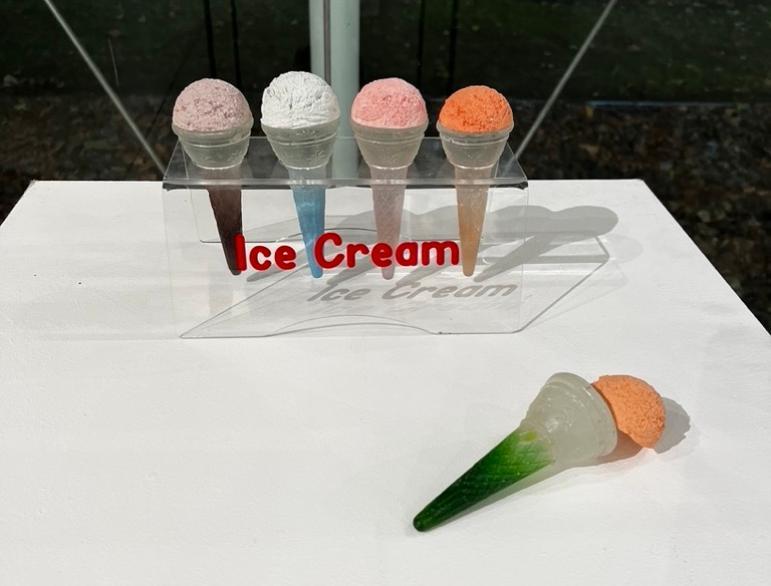 From the academics, amber carvings, simple brooches, jewellery made from painted and carved wood and glass which mimics other materials, are also showcased.
Ashley Howard, a senior lecturer in ceramics who is also taking part in the exhibition, said: "This exhibition underpins UCA's approach to the helping our creative community have a global impact. Our creative community begins in the workshops and studios and fans out across the world, thanks to local and international exposure, provided by staff, and trips to the likes of America, Germany and Korea."
You can see the incredible work by these emerging and established artists until October 21.