Smells like potential –
why clearing could work for you
Through the infinite wisdom and positivity of TV's favourite fictional football coach, Ted Lasso, we explain why clearing could be a great option for you in 2023.
14 Aug 2023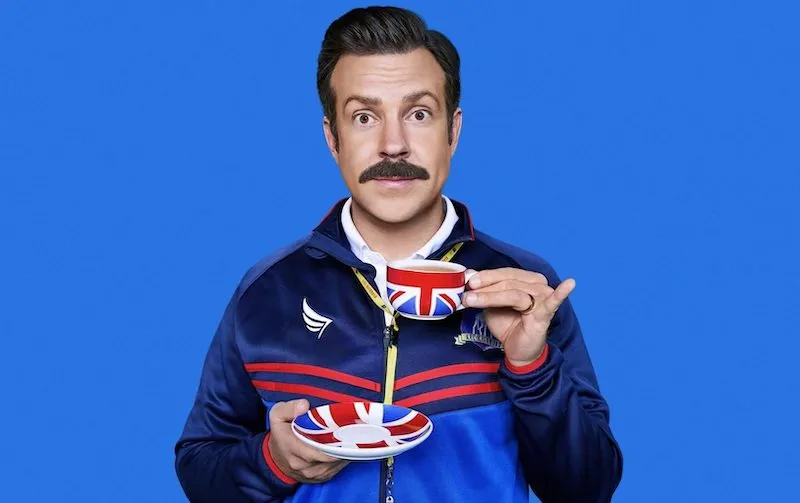 It's almost results day, and you might be looking at life in a new light, reconsidering your choices and future ambitions. If your plans have changed, or your results turn out to be not quite what you hoped for, then there's an opportunity to benefit from clearing.
There's plenty of articles out there about the clearing process, and at UCA we have our own clearing page where you can find out how it all works.
But we want to channel the eternal optimism of AFC Richmond manager and all-round ray of sunshine, Ted Lasso - and his wit and wisdom – to show you why clearing is a great option!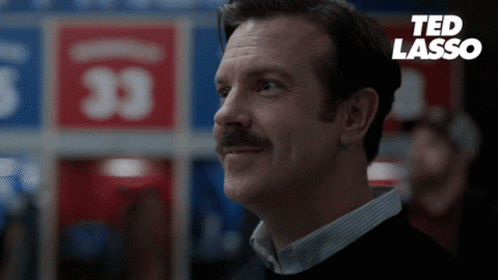 "Let's give it a shot!"
We think clearing is great because of the opportunities it presents. Here's an example of why.
Let's say you had your mind set on working in animation, for example, and had a conditional offer for an animation degree. But then you began to doubt that choice, owing to the fact most of your work is done on your ipad, and your dream job is working for Marvel rather than a standard animation studio. In clearing, you can call us to see if we have places on our related courses - like BA (Hons) Games Animation or BA (Hons) Comic & Concept Art - where you can focus on the areas of animation that bring you most joy, make important industry connections in your sphere of interest, and will better position you for the job you dream of.
So, the moral of the story is - clearing can open doors to the new and unexpected. Why not consider something different, like Ted and Coach Beard do with the Richmond boys, and see what can happen?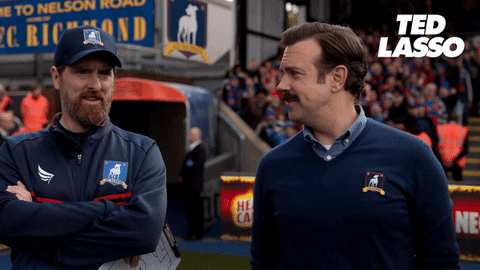 "You know what they say about best-laid plans?"
When people think of clearing, the most common assumption is that it's for those students who didn't get the grades they were aiming for. This was its original purpose, and it remains the best way of getting a university place if you fall a little bit short of what you needed for your firm or insurance choices.
But - just because you might not get what you need, doesn't mean you have to miss out on the university experience you want.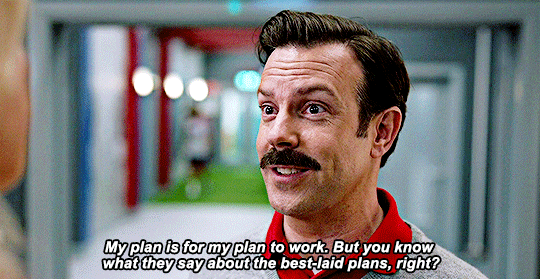 And that's where clearing steps in – it's a service you can use to find something else that better matches the results you have. Bear in mind that at UCA we look at the bigger picture, too. We take into account your portfolio, your personality and your passions – it's not all about some grades on a piece of paper. It's about what makes you tick and your talents and potential.
So even if the cloud of disappointing results looms over you, know that there's a silver lining through clearing that could get you on a new and exciting track, and just like Ted, turn any situation into a positive one! As he told his team at the end of season 1 - "Onward, forward."
"You've got this!"
For some people - and this could include you - the pandemic years gave you a new outlook on life. Maybe university wasn't on your radar when you chose your A-Level topics, or you've taken a year out from studying and are now thinking again about what it is you want to do in your future career.
For you, that might mean that the original degree you wanted to do in English Literature has been replaced by the need to delve into documentary making, or that maths degree you've been considering isn't as important to you now as designing adaptive products to help people with medical conditions, or spaces to combat homelessness.
It's a challenge and a big leap to change course but that doesn't mean it's impossible – and, channelling the eternal optimism of the amazing entrepreneurial Keeley - we know you can do it!
If you feel the need to make a change, then seeing what courses we have available in clearing could offer you an option where the work you do could make a real difference.
"Believe!"
Finally, if you're feeling ready to take the leap then clearing is the ideal opportunity to press play on your learning – there's no reason not to go for it if it's what you want!
Just make sure you're prepared when you call us – remember, our clearing page gives you all the details on what you'll need to have handy when you do get in touch, and tips on finding the course that's right for you. You could also check out our Virtual Open Day page, or even ask the students directly via our UniBuddy service if you want to dive deeper into UCA and all it has to offer.
Overall, the important thing to know is that – no matter what - it's really not too late. You just have to believe in yourself, and the exciting future your deserve!