PhD student Simon
launches fine art exhibition
UCA PhD student Simon Olmetti is hosting an exhibition representing the culmination of three years of study, and his interpretation of how land art interacts with queer spirit and neo-materialism.
08 Feb 2023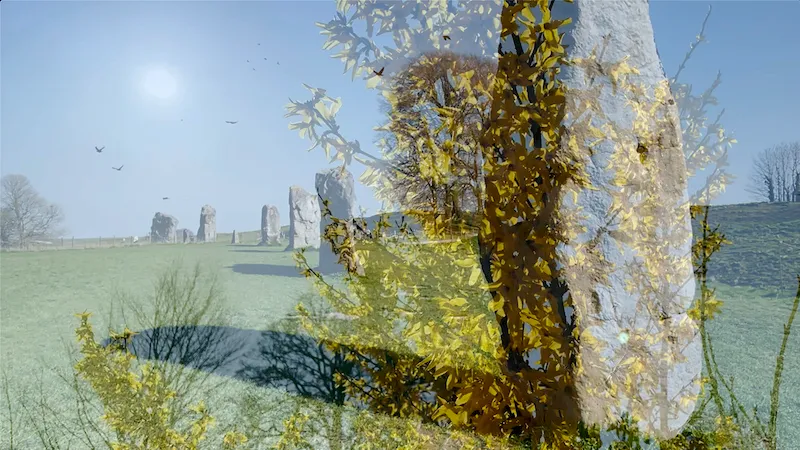 Queer Land(s), which runs at the James Hockey Gallery until February 24, comprises five videos and a piece of creative writing and aims to explore how queer people can find new ways of living with and in nature. Through his studies, Simon has concluded that nature is intrinsically queer and that all things are connected in unpredictable and multiple ways.
"I hope visitors fall in love with video and creative writing as I did, experiencing these two media as powerful tools in creating new worlds full of potential," said Simon. "To the more interested viewer, I'd like for them to question their idea of queerness and nature, to pose new questions, and maybe be inspired to produce some work."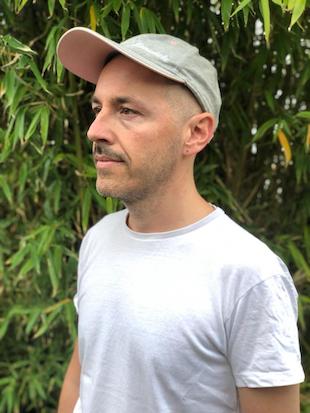 Simon Olmetti
Simon says his initial PhD study was aiming to set aside notions that queerness was linked to, or only possible in, urban areas, focusing instead on the land and its reclamation. He wanted to look for a form of spirituality suitable for the project.
"I was very interested in the Radical Faerie movement. Its spirituality can be described as, or is sometimes called, Queer Spirit. It traces its lineage from Edward Carpenter, Harry Hay, Arthur Evans, American Indigenous rituals, and neo-pagan ones," Simon explains. "It's basically a spirituality made by and for queer people who are close to nature and its cycles. Instead I chose neo-materialism [which encompasses the idea that symbols and subjects behave like materials] because of its treatment of matter (particularly by Karen Barad and Donna Haraway) as intrinsically queer - always in flux, becoming, constantly transforming, making-kin with other matter and particles around it.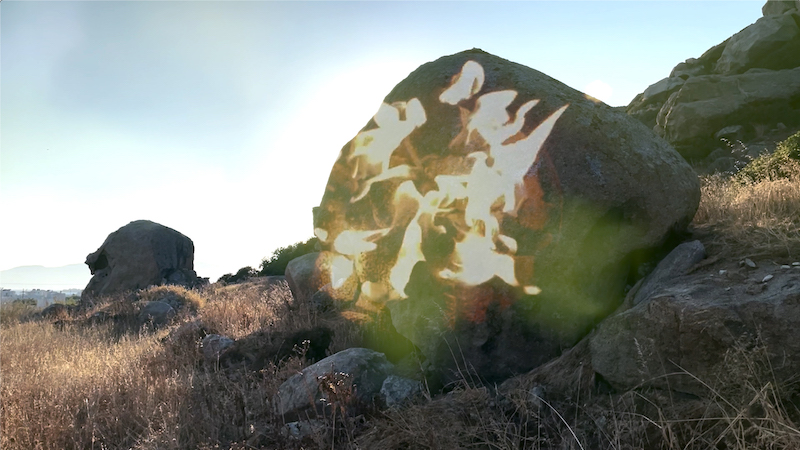 "Following this view, matter - and therefore nature - is queer, never stable or fixed, but always regenerating and reconstructing itself through its interaction with the other. This view is important because, for too many centuries, queerness has been portrayed as unnatural and sinful, whereas from a neo-materialist perspective, but also through queer ecology, queerness is seen as a very natural thing, as part of nature. We only need to look at the various animal or plant species that have same-sex behaviours or that change their sexuality to prove this point."
Simon is now concluding his PhD, and he speaks highly of his experience at UCA.
"Having the time to focus on my research and practice, developing them to such a deep extent, has been an incredible experience; also, to have two or three supervisors dedicated to your practice and development is such a privilege. I feel this is one of the most difficult things I've ever done, but I would definitely recommend it. It's a great way to develop your practice and I feel this experience has profoundly changed me in a positive way, giving me many more opportunities to show my work and to meet fantastic and knowledgeable people.
"Studying at UCA has been a great experience, I have enjoyed its more human-scale approach and levels of support when compared to my experience with larger universities. The Research Office has always been so helpful."
His advice to anyone considering doing a PhD is to be prepared to dedicate a lot of time and effort to it, to liaise with other PhD students about your research and theirs to spark new ideas and connections, and to choose a subject you're passionate about.
He added: "Above all, try to have fun while you're doing it and enjoy it, even when you feel stressed or overwhelmed. Remember that it's all worth it in the end."
Visit our research pages to learn more about PhDs at UCA.