Strings to her bow —
how Jasmine is using her degree for three careers
For many creatives, adaptability is key — especially when their dream career is in something very niche. For Jasmine Haskell, that means being not only a theatrical designer and maker, but also an illustrator and tattoo artist.
18 Jun 2020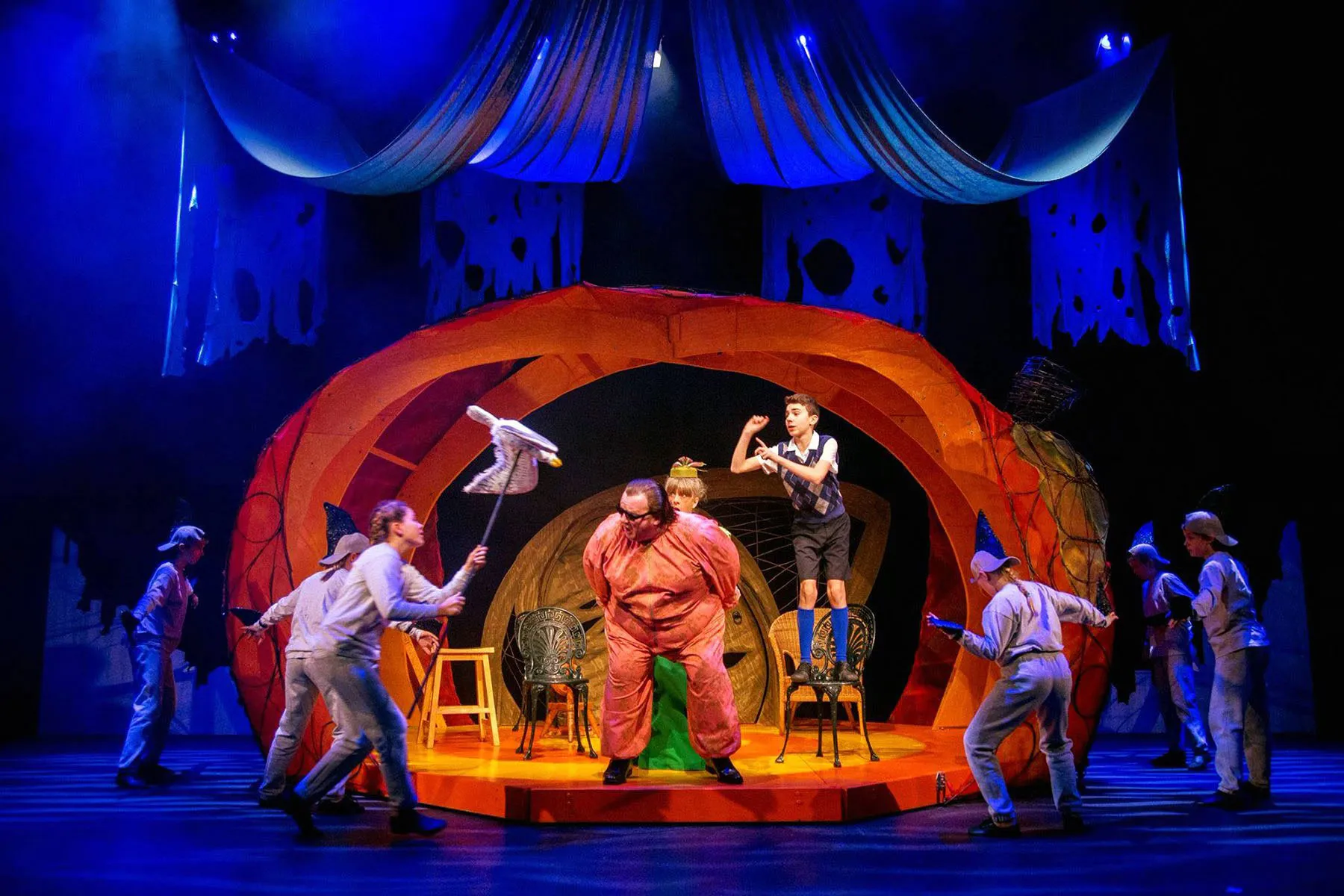 We caught up with Jasmine, who graduated from UCA's Creative Arts for Theatre and Film course (now known as Design for Theatre and Screen) in 2016, to see what life's been like for her since she left university.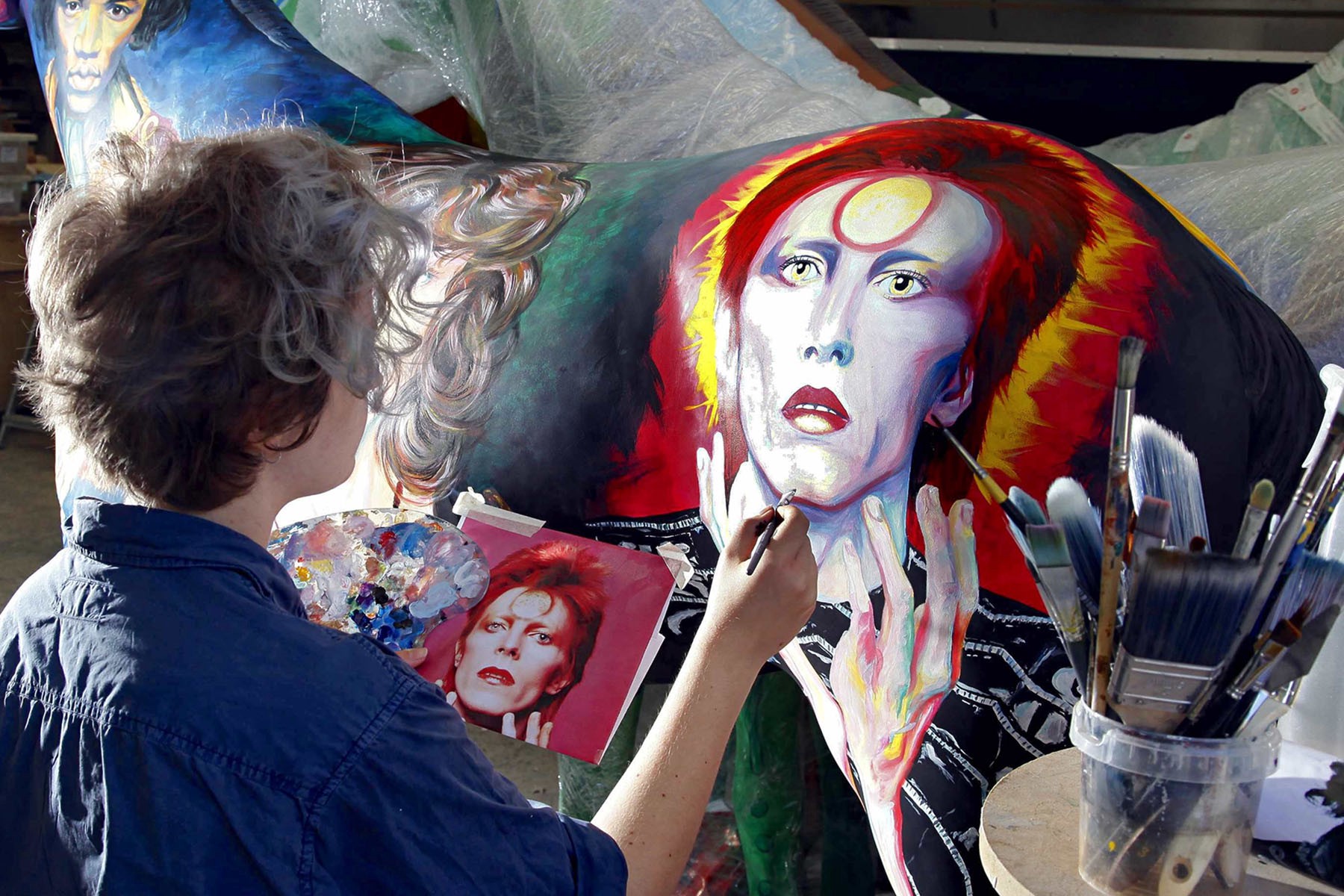 Hi Jasmine, thanks for speaking to us. We're dying to know — what's the best thing about the world of theatre, and designing sets for stage shows?
For me, the best thing about theatre is the passion of everyone who works in it. It's a small world and it really takes a lot of drive and energy to get into — so everyone who's made it in adores the work and wants to contribute to the whole show running smoothly. It's so exciting to facilitate creating something enormous from a tiny sketch — I get to pluck strange and wonderful environments from ideas, scripts and dreams and turn them into something tangible.
What projects have you worked on since your graduation, and what did you do on each one?
A few months after graduating, I got a freelance job making puppets and directing puppetry for Cambridge Theatre Company's production of Goodnight Mister Tom. The response from the cast and crew towards the puppets was incredible; it really confirmed my drive to create for theatre.
Another project that stands out in my mind was designing and building the set for Cambridge Theatre Company's James and the Giant Peach. With the help of a couple of friends who worked in the industry, I managed to fabricate — from scratch! — a set of an enormous peach covered in mottled translucent fabric and willow swirls, accompanied by a selection of props including seagull puppets. I was also given the role of production manager for this show, so it was exciting watching what we had created from the wings and seeing the reactions of the audience.
The current Coronavirus crisis must have had a big impact on your career; how has it affected you as an artist?
My situation during lockdown isn't as dreamy as I would like — I don't have my own studio area, I share a very small room in a shared London house and as such my creative practice has been limited by what I can do in our resticted space. As such, I've turned to working on my drawing practice, starting to get back into oil paints and using online classes to brush up on my art fundamentals and composition skills, which will help me when I can go back to tattooing.
It's not been an easy time for anyone's mental health, either, but I have found that reaching out to a small group of friends and studying the same online classes together has been very helpful.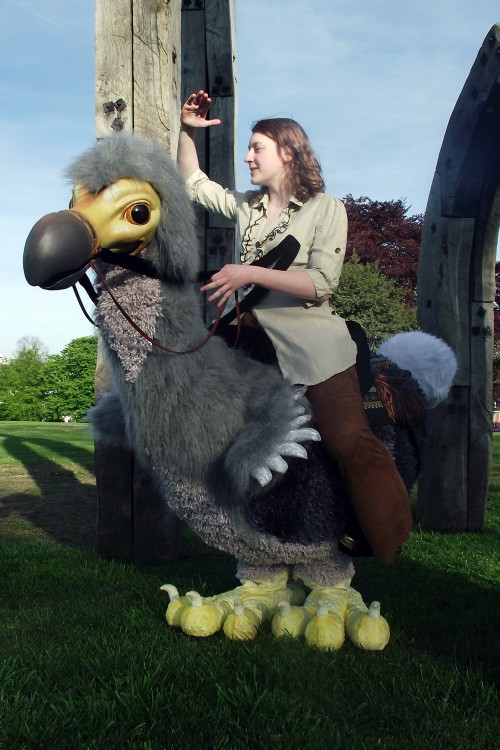 Can you tell us what your time at UCA was like, what you loved most about the course and what was the main highlight?
My time at UCA was transformative — I started the course very much still in a teenager's mindset and graduated with a clearer focus and drive towards my creative career.
I embraced the flexibility during my second and third year and truly revelled in making my final major project — a giant Dodo puppet!
The success of this puppet set me up to take on freelance work after graduation, and it has its own career now — it travels the world as part of the Dizzy O'Dare Theatre Company.
What would be your advice to anyone thinking of going into a career like yours? Would you do anything differently if you had the chance?
It's a hard truth but it really helps to have someone supporting you when you first start in this industry. The first few jobs I took on were few and far between in terms of income, so you need to bear this in mind when it comes to covering your living costs — having a second job is probably the most sensible way to go about it.
I currently also work at a tattoo studio as a tattoo artist, which helps to support me when we're in the quiet season for theatre work, or I don't have any projects on. If you like a consistent wage, you'll probably be better off looking to work in a full time, potentially more corporate company, or larger theatre.
Also, if you're looking to freelance, being able to live with your parents is a blessing, even if it doesn't feel like it. It will really allow you to focus on developing a network and getting some consistency with your projects before becoming totally independent — so if you can do that, I'd definitely encourage it. I wouldn't do anything differently if I were to do this all over again, because I've been able to try a lot of different things and experiment with job roles and titles, and I love the freedom of working freelance.
What's your big ambition for the future — your ideal job?
I'm not entirely sure what I want to settle on in the future, to be honest — even now, after freelancing all over the place for four years, I'm not ready to be creatively or physically static. I definitely want to broaden my skills and potentially go back into education — maybe a situation with some stability that still allows me the free time and freedom to experiment with creative projects.