From Nepal to Epsom – one student's
story of international learning
Our international students are a huge part of UCA life, adding to our rich melting pot of cultures and creative insight. But what is it like being an international student here? We chatted to five of our undergraduate and postgraduate students to find out more – from what they've learned on campus, to adjusting to UK culture (and weather!)
06 Sep 2022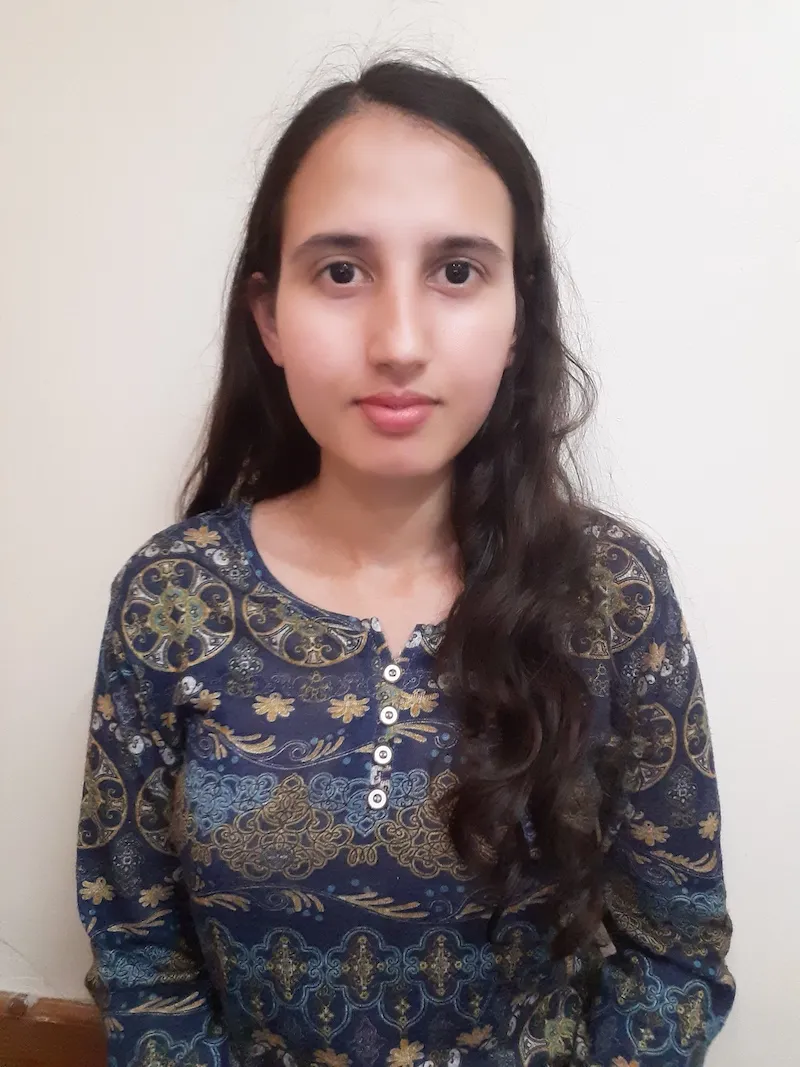 In the first of our series, we caught up with MA Human Resources Management for the Creative Industries graduate Lelina Subedi, pictured above, who came to the UK from Nepal to study with us.
Hi Lelina, what made you decide to study abroad in the UK? And why UCA?
"I was looking for diversity, a one-year course and the chance to find work post-study. I wanted to do Human Resources and Management, and I discovered UCA while on my search. I adore UCA's Epsom location, which is neither particularly close to nor particularly far from London. This area is ideal for someone like me, who values tranquilly but occasionally wants to experience the bustle of city life."
How did you find your move to the UK/settling in?
"I didn't have much trouble adjusting to life in the UK. I made several acquaintances from Nepal after coming to the university and getting here. I was able to settle into my new surroundings with the help of my friends and our course instructor.
"I like that people are vocal in the UK – people have such a gift for communication, and they also use their voice to support others. They are welcoming in nature too."
What do you miss the most about your home country?
"I miss the natural landscape of my home country. I miss hills, rivers, mountains, evening walks in the night light with my family, the street food, and my friends."
So, why did you choose to study MA Human Resources Management for the Creative Industries at UCA, and how was your experience?
"After working for Teach for Nepal for two years, I realised that if the organisation's HR are effectively and efficiently mobilised, organisational goals may be achieved with ease. I learned about UCA through a consulting company. The Guardian gave UCA an outstanding rating, and the fee schedule was also fair. I therefore had no need to consider institutions other than the UCA.
"Every module was motivational and enlightening, and I realised that HR is about more than just hiring; it's also about empowering workers through training and being aware of the legal framework that supports both the firm and its workers.
"I had the opportunity to become a course representative during my studies. This gave me the ability to speak up for my friends and my own concerns and helped me build diplomatic and communication skills."
"Overall, I've come to appreciate patience and the pursuit of excellence. I also learned to speak out when I feel the need to advocate for anything."
What are the benefits you've found studying at a specialist creative arts university?
"Even though my field of study is HR, which is not very artistic, seeing other students' creative works, such as needlework, fashion, and textile, on exhibit made me feel like I was a part of this enormous creative family and gave me a feeling of belonging."
Finally, what advice would you give to any international students who might join us in future, or who are just starting their learning journey with us?
"Be flexible and open to accepting difference and change. People from all over the globe live in great numbers in the UK and UCA. If you are willing to learn and put your biases aside, it will be simpler for you to relate to everyone.
"And I would suggest you ask for help if you need it. Whatever you are struggling with, you don't have to endure it by yourself. There are people at UCA who can help - you just need to reach out."
If you're interested in studying at UCA as an international student, visit our dedicated page to find out more.