From fashion to toys –
how Desriee carved a unique path
When Desriee Asomuyide graduated from UCA in 2017 with a fashion degree, she never thought she'd end up with the exciting career she now has – as the founder of an inclusive educational toy brand for children.
08 Feb 2023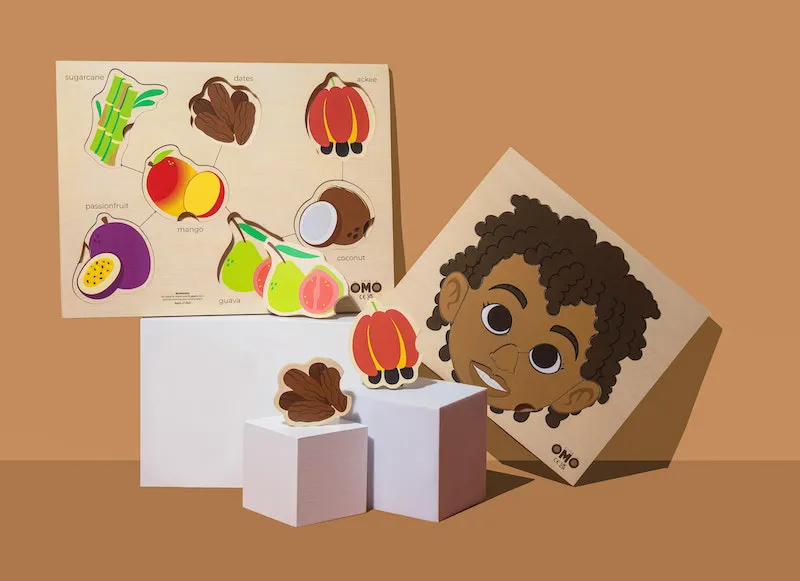 Desiree founded Little Omo while pregnant with her son, as she wanted him to have toys that reflected his and other diverse backgrounds, and helped to educate children about diversity at an early age.
Her range includes books, posters, flashcards and puzzles, and is now stocked in Selfridges and many other leading retailers around the world. She's also been featured on This Morning and BBC News.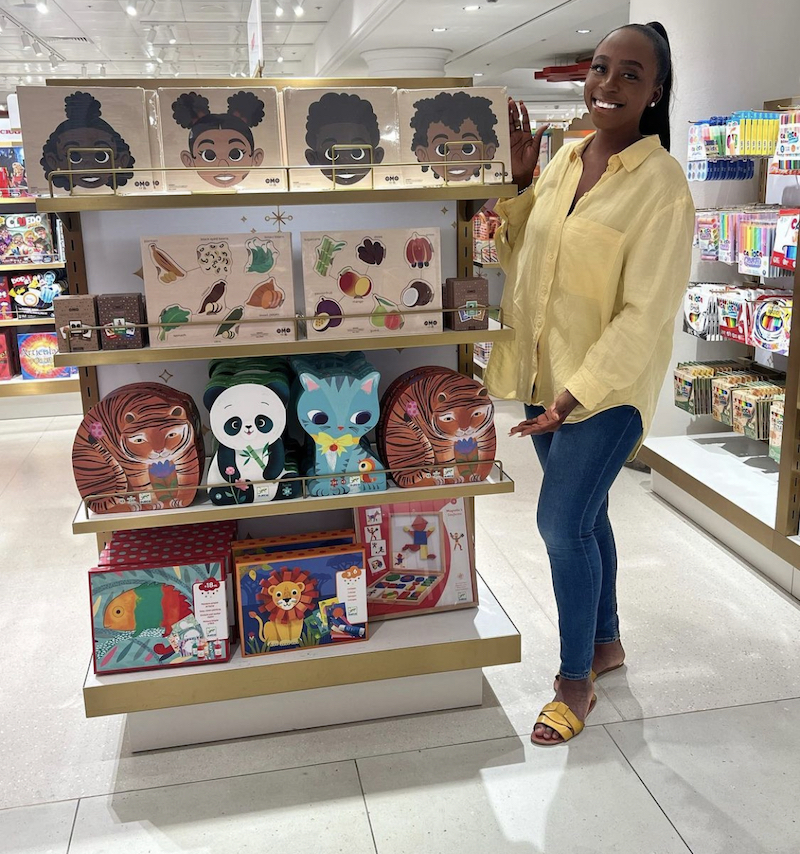 Desriee Asomuyide with her products in Selfridges
"I didn't think I would do anything else but fashion but I'm here now with an award-winning inclusive educational toy brand for children," she says. "I thought fashion would be my only career.
"The goal for Little Omo is to be known even more internationally, grow the brand's name, and have Little Omo stocked by more retailers, making it accessible to everyone. And also working on partnerships that can help to scale the business."
Desriee says she uses many skills she learned at UCA in running her business, particularly when planning photoshoots.
"I would say that I still think very much like a creative in terms of planning the shoots around the brand, having the mood board ready, the clothes, the props for the shoot as well. Also, I had a lot of editing skills that I learned before university but advanced during my time at UCA, so that has also helped me within my business now," she says.
Her advice to current UCA students is to stay true to who you are.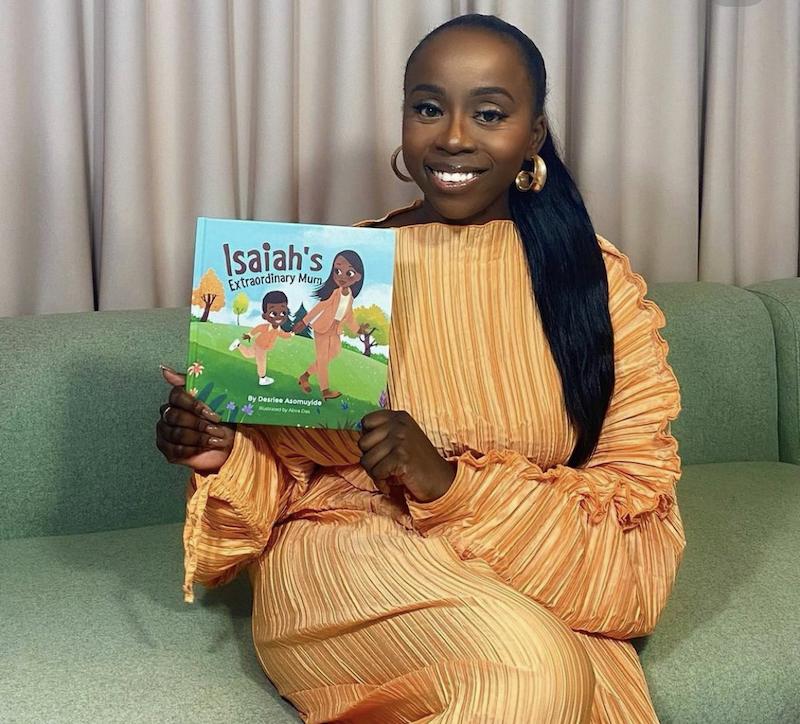 "I would say continue to be who you are. You will meet people who may try to change your creative style; remain professional, but always stay true to yourself through your work and your personality."
Explore Desriee's range on the Little Omo website or follow @littleomo_on Instagram