#CreatorsAssemble: The creator's role in a global pandemic

Never before has the creative community faced such a unifying problem – how to adapt and help in the face of a global pandemic. In this week's blog, we wanted to shine a light on how creators have met the challenge posted by Coronavirus, and hopefully inspire you to come up with your own solutions.
12 May 2020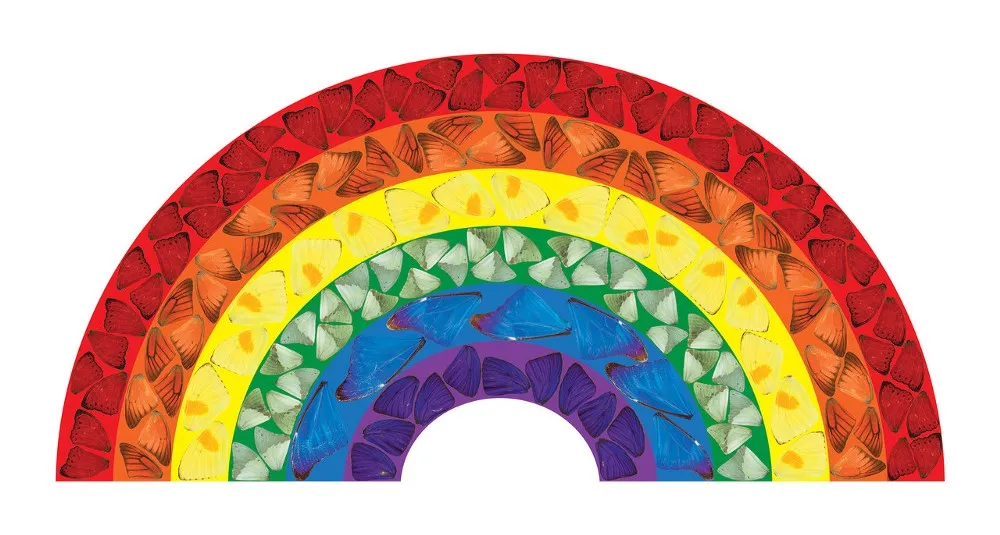 "The key to great ideas is not having them, it is executing them. And great ideas come from problems. As designers we call problems, briefs and we call reactions to problems, concepts." — Kate Moross
It doesn't matter what area of the creative industries you come from, there's something to contribute to the current crisis. Whether it's an art gallery running an auction to a fashion designer creating PPE for healthcare workers, creators from all corners are doing their bit. Here's our selection of great ideas and schemes from across different sectors of the creative industries:
Architecture
Architecture studio's Foster + Partners and Grimshaw have both offered help in making PPE for frontline health workers. Foster + Partners created laser-cut face shields while Grimshaw printed 3D face masks as part of the UK's National 3D Printing Society campaign.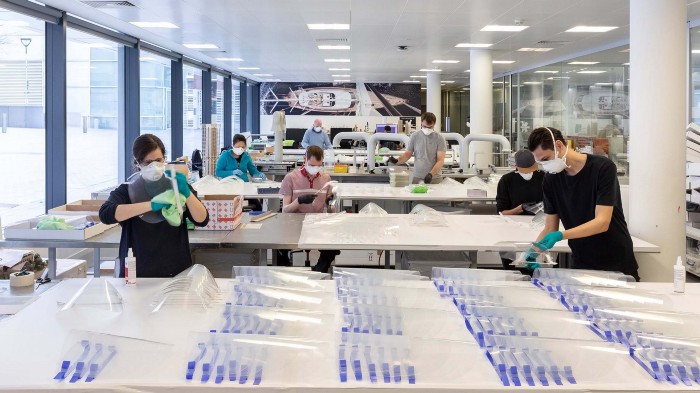 Meanwhile, Italian architects Carlo Ratti and Italo Rota have designed an intensive-care pod within a shipping container that could be added to hospitals fighting the coronavirus pandemic — helping to increase the intensive care capacity.
Art
Damien Hirst created a Butterfly Rainbow (as seen as our header image) for people to download, print and display in their windows to show support for the NHS. A limited edition of the work is also being produced which will be sold, with all profits donated to the NHS.
Well-known illustrator Quentin Blake has designed rainbow-themed e-cards for people to send to loved ones during the lockdown. He said on his website: "I know that people have been putting rainbows into their windows to express solidarity, I took the liberty of borrowing them. You will see that I have supposed that they are real and portable, and I hope they are optimistic too."
Other artists in the UK have helped to raise the country's morale through schemes to encourage people to make art at home. Comedian and artist Noel Fielding has started his very own #NoelsArtClub on twitter, Grayson Perry is hosting Grayson's Art Club on Channel 4 and photographer Martin Parr sets weekly photo challenges on his Instagram page.
Besides this, art galleries have been raising funds for the healthcare sector, including; White Cube, who raised £1.25m for charities by selling a limited edition print by Harland Miller; The James Hyman Gallery in London, who gave profits from an online fundraising sale of artworks — by the likes of Henry Moore, Bill Brandt — to the health service; and the Maddox Gallery, who raised more than £700,000 by donating artwork through its Art for Heroes campaign.
Design
Ron Arad launched a 'Smile for our NHS' fundraiser. He created a series of masks that have been printed with the portraits of famous artists including Picasso, Matisse and Dalí. These have been modelled by celebrities, including Stephen Fry, David Baddiel, Jason Issacs, and Elizabeth Hurley.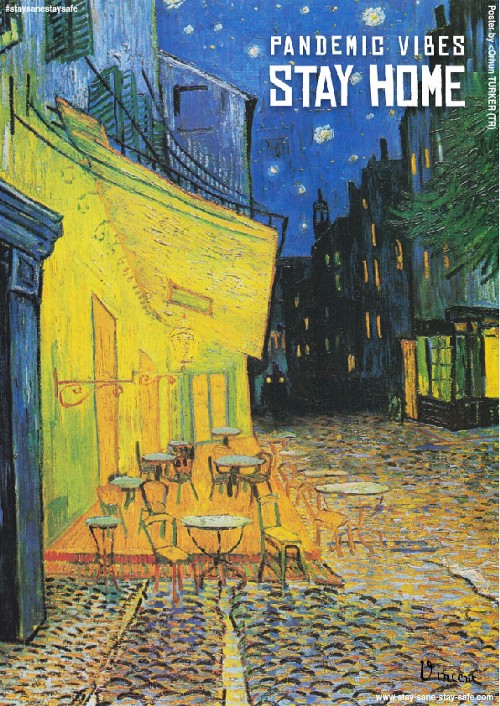 The UN recognised the important role creatives can play in relaying critical public health messages and launched a competition aimed at graphic designers. They asked them to come up with effective graphic communications to convey public health messages across different languages, cultures, communities and platforms.
Industrial designer James Dyson used his company to turn around a design for a new ventilator within just a fortnight. It is now available for worldwide use.
Bompass & Parr invited the design community to develop an aesthetic and functional approach to hand sanitising. A physical display will be hosted at the Design Museum once it reopens. Successful projects were auctioned by Christies to generate funds for the British Red Cross.
And, creative studio Lennarts & De Brujin initiated a 'Stay Safe, Stay Sane' project that called on designers worldwide to create posters that are then offered as free downloads for anyone that wants to support healthcare workers and the home-stayers, and hang in their windows.
Fashion
In response to face mask shortages, numerous design and fashion brands have converted their factories to mask production, which includes Prada, Mango, H&M and Lacoste. And, Barbour, Burberry and Mulberry are among those producing government-approved PPE in their factories in the north of England.
Louis Vuitton owner LVMH has started using its production line — that would normally make fragrances and cosmetics — to make hand sanitiser.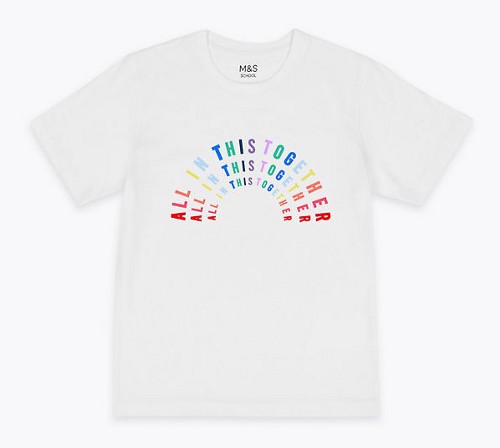 And, other fashion brands are introducing charity t-shirt ranges to raise funds for care workers and the NHS. ASOS launched its limited-edition range — Choose Love and Choose Our NHS. Meanwhile, M&S launched a collection of charity t-shirts labelled 'All in this Together'.
All profits will go towards supporting NHS staff and volunteers caring for Coronavirus patients.
Now, over to you…
Do you have a creative solution to the global pandemic, that you can share with us? We've been setting weekly creative briefs which could inspire you to help within your own community. Check out our blog with details on all the briefs we've set so far.
"Work together, initiate projects and make things happen, it does not matter how small, everything is worth doing in the end." — Morag Myerscough, designer and UCA Honorary Alumni (Design Week).