#CreatorsAssemble: Designing solutions for the 'New Normal'

What will the world look like after COVID-19? These designers are creating innovative solutions that could shape post-pandemic life
05 Jun 2020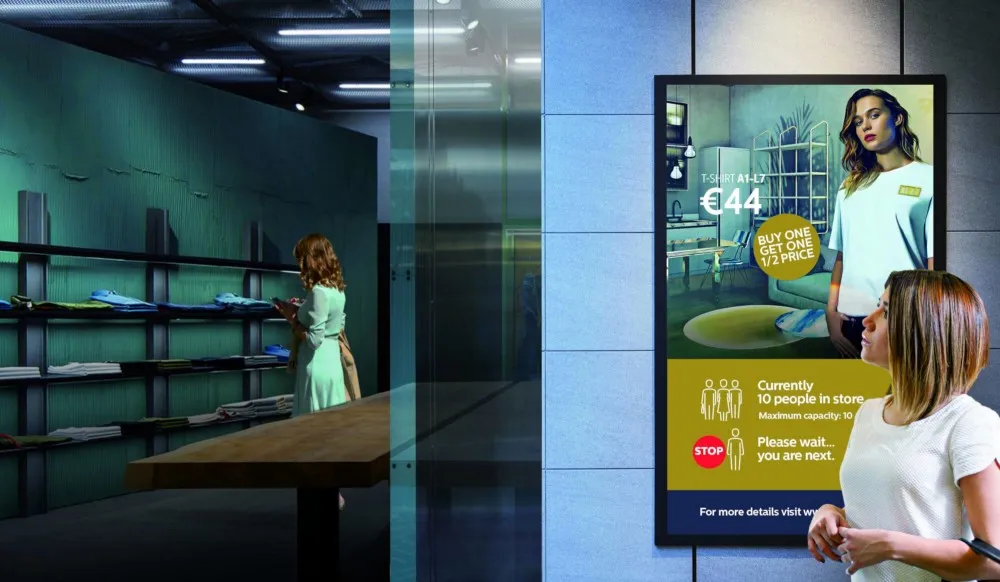 Over the last few months, designers and creatives have been busy coming up with clever ideas to help fight the current pandemic, and protect our health in the future. As attention turns to life after lockdown, how do the brightest creative minds see the 'New Normal'?
We looked at some areas of everyday life, and how we might see them change in the coming months and years.
Smarter shopping
Philips has designed PeopleCount, which uses Android technology to power digital displays at entry points of shops, informing shoppers queueing outside how many people are inside, the capacity, and whether they can safely enter the store or stay waiting outside. Further information can be added to the display, and it can be connected to automatic doors to control opening and closing.
Heathier eating
MASS Design Group has released guidelines for restaurants in response to the pandemic, to help them reopen. Design recommendations include expanding into the street, re-configuring seating, building trust by allowing customers to see staff wearing PPE and putting safety protocols into action, and introducing new food safety and sanitation rules.
Meanwhile, American designer David Rockwell and his design studio, Rockwell Group, have created a kit for New York restaurants to expand into the street, for socially-distanced dining. The customisable kit includes a dining booth, a sanitation station, wooden decking panels to cover pavements and plant-covered street fencing. These can then be accompanied by accessories like lighting, umbrellas, fans and planter benches.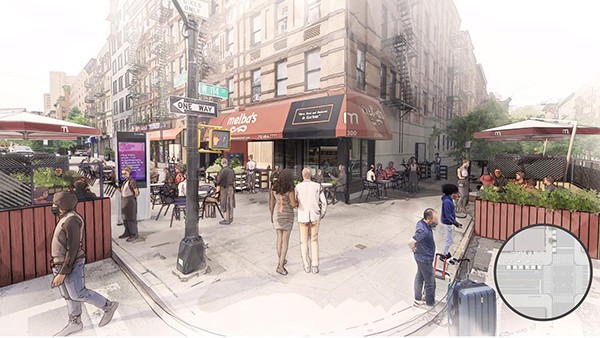 One restaurant that is already showcasing a possible post-coronavirus dining solution is Mediamatic ETEN in Amsterdam which, after a recent design renovation, has put in place private "quarantine" greenhouses where people can reconnect and dine outside safely.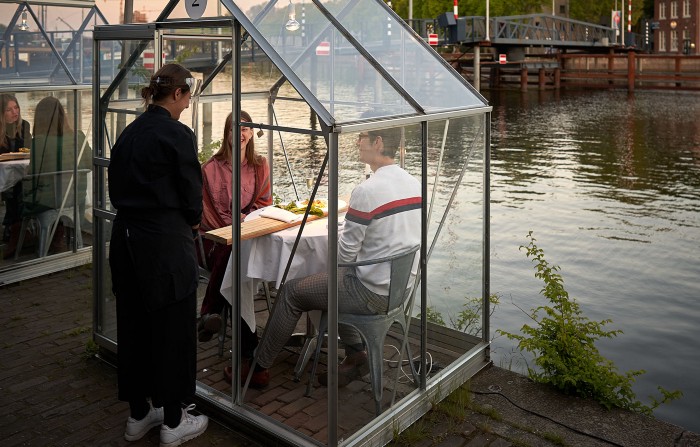 Slower fashion
The fashion industry is making big strides in reshaping its future, having been stopped in its tracks by the pandemic. This has given many fashion houses the chance to reassess what is important and address the problem of sustainability. Italian label Gucci is leading the way by cutting its fashion shows down from five to just two "seasonless" collections each year, with creative director Michele Alessandro stating: "Clothes should have a longer life."
Roomier commuting
Designers have also been rethinking how we might socialise and commute in a socially-distanced future.
Design studio SBGA Blengini Ghirardelli has proposed a design for maintaining social distancing in parks. Using a modular frame made of colourful fibreglass rods, they've proposed a device which creates a circle on the ground in which to sit at a safe distance.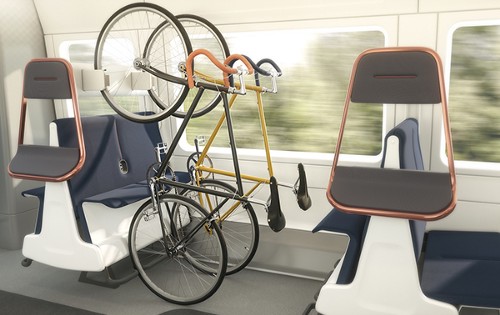 Meanwhile, PriestmanGoode has tackled the problem of the train commute, with a sleek design which turns seating areas into bicycle storage and ensures proper social distancing while encouraging cycling as part of the commute. In parallel with this, plans are also being drawn up for road space to be taken away from cars and given to cyclists and pedestrians. City planners are busy re-designing streets, with London Mayor Sadiq Khan and Transport for London creating temporary cycle lanes for major routes around the city, and re-purposing some lanes and on-street parking to create wider pavements.
Rethinking 'indoors'
Looking at interiors as places to help combat the effects of the virus, rather than allowing it to spread, is a new challenge for designers.
With traditional upholstery and synthetics contributing to a high level of dust and allergens to the air, we can expect to see a move towards naturally sourced fabrics such as felt, cork and wool is expected, and blurrier lines between indoor and outdoor spaces as windows are opened to promote clean air flow.
London-based architects Weston Williamson + Partners have outlined plans for a socially distanced workplace based on their own office design. Key elements include transparent screens around desks, hands-free doors, a barista, open windows for increased ventilation, and letting half its staff work from home each day.
"Many of these are ideas are things we should already be doing," Chris Williamson told design site Dezeen. "At Weston Williamson + Partners, we are passionate about creating civilised cities. 2020 could be the year that a virus that killed so many also taught us how to live."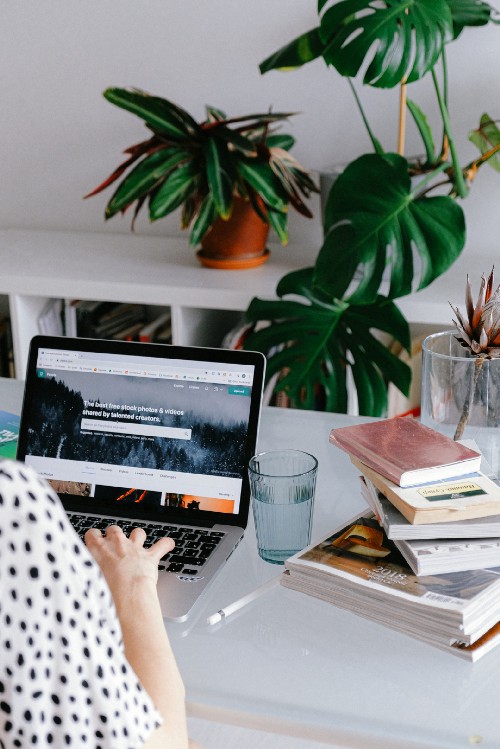 With more people considering an increase in working from home in the future, designing beautiful but functional at-home working environments will also be important. Homes will be designed to consider remote working in a way that goes beyond just having a desk in a corner.
And with 'smart homes' coming into their own during the pandemic, people are seeing the benefits of living with touchless technology, such as voice-activated home assistants that can provide communication and entertainment, and bathroom and kitchen products that can be operated through sensor technology. Designing for this "new normal" will mean changing the types of products being created for our everyday life. Meanwhile, the fact that more designers will be home-based, working alongside with the very products they are designing, could generate some exciting new innovations…
And…er…making use of onions…?
As Italy emerged from lockdown, its Burger King outlets introduced a new version of its classic burger: the Social Distancing Whopper, which includes a thick layer of extra onions to aid social distancing. This is the latest brand campaign from Wunderman Thompson Italia, who decided to approach the situation with a little humour.