Big Top exhibition for
Further Education students
Further Education students at UCA Rochester have been a part of an exciting project to celebrate the world and culture of the circus, alongside Europe's largest circus company.
08 Dec 2021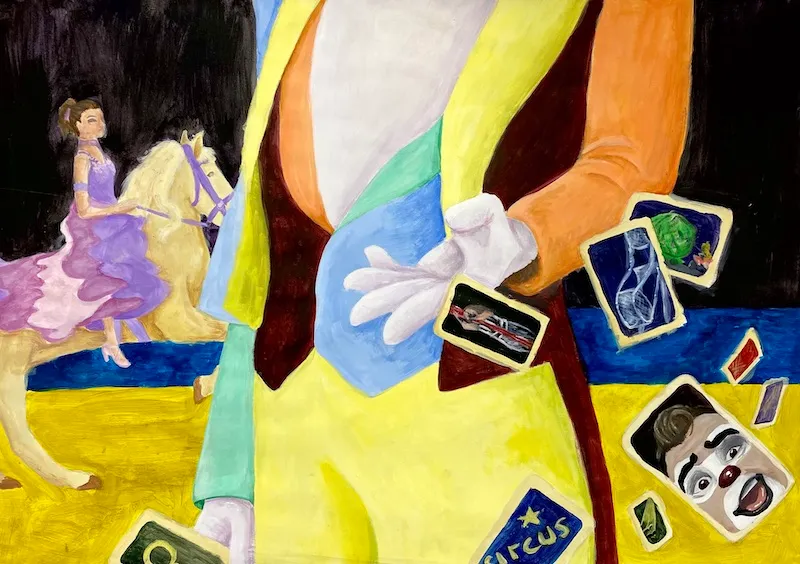 Header image by Ella Gambrill
First-year students on the Extended Diploma in Art and Design, and Extended Diploma in Creative Media Practice, were challenged to create work to promote the 2021 tour of the Continental Circus Berlin during their stay in Blackheath, London.
The brief was to offer an interpretation of the circus as a performance art form, to recognise the importance of the long-standing relationship the visual arts have with the circus, and specifically promote their Continental Circus Berlin brand.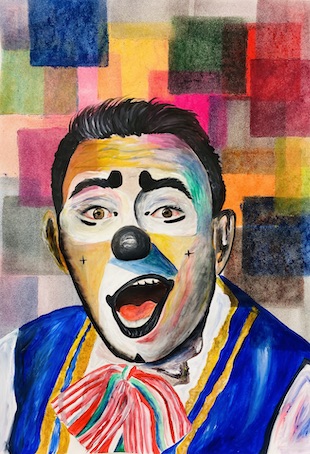 Artwork by Gina Tubb
To create their work, the students spent a day observing and recording the life of this travelling entertainment 'village', having extensively learned about the history of the circus and its unique and various roles. They then watched a performance by the circus before producing their work – with the top 17 pieces gracing the Big Top foyer for a two-week exhibition.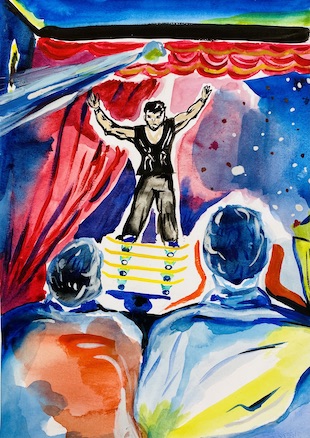 Artwork by Lilli-Rae Covington
David Fitzgerald, general manager of Continental Circus Berlin, said the work was "outstanding and far better than we had expected and will be invaluable in promoting our show to London audiences and beyond." He added: "The quality of the work perfectly answers the brief. The images and writing are being hugely enjoyed by our London audiences, and we hope to collaborate with UCA students in the future."
Tutor Curtis Tappenden, whose own circus drawings are in the national collection at the Victoria & Albert Museum, said: "I am hugely impressed by the student response to a tight, live project deadline at such an early stage in their diploma studies. Embedding circus studies into the art and design curriculum not only introduces our learners to the working world but teaches them about complementary art forms, diversity, multiculturalism, diversity and inclusivity."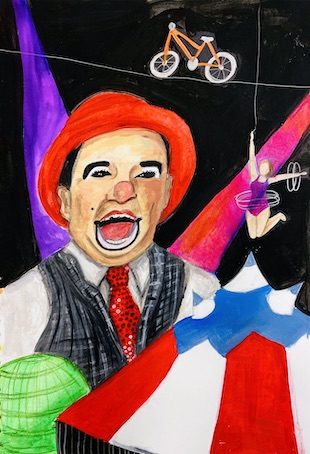 Artwork by Lola Ford