20 reasons to
celebrate 2020!
Looking back on this year it's hard to see many positives — but we're going to have a really good go at it right now!
29 Dec 2020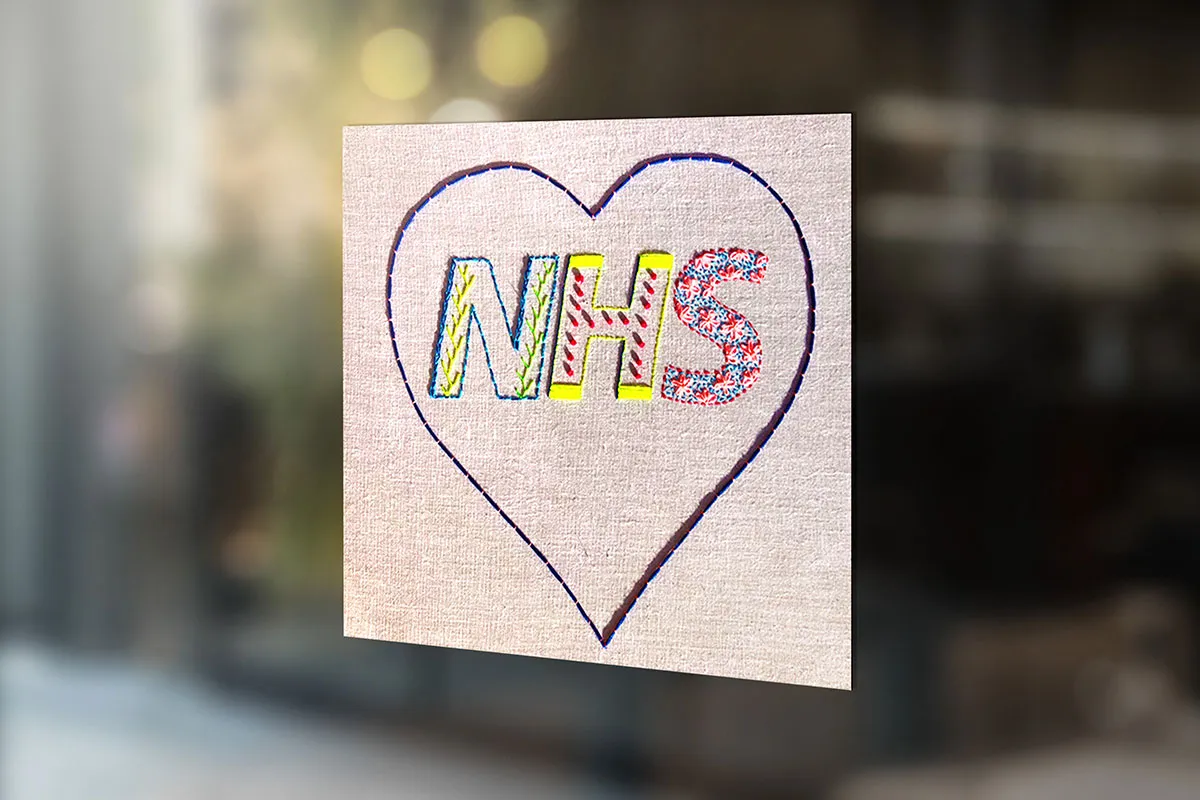 There's still a lot to celebrate, things to smile about and so much to be thankful for, and even though it's hard to keep your eyes on these things when negativity, stress and fear reign supreme, it's important to try.
So, allow us to present to you a list of the things that we felt were reasons to celebrate — as a creative community and as individuals too.
We made it!
Firstly, on a serious note, we should celebrate the fact that we are at the end of the year and we're here. Many people have not been as lucky, and you may know someone who has been taken far too soon by the virus. For all of you who have, we're so sorry for your loss. If you've been sick yourself, we're delighted you're recovered. If you've been shielding because of a health condition, we're really happy you're safe. If you've been stressed or your mental health has suffered — we're proud of you for battling through.
There's still a way to go — and we all have to stay vigilant and hold fast, but we've come too far to let our guard slip now. We got this!
Adaptability reigns supreme
We all had to adapt really quickly when the campuses closed their doors back in the Spring, and since then we've put in place lots of new procedures for you to stay safe on campus. Meanwhile, you've been creating the most awesome artwork, designs and ideas from the Great Indoors, including the Class of 2020's final projects, which we were then able to host on our first EVER online graduation showcase.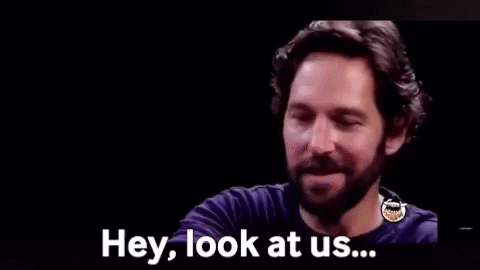 The joy of giving
Everyone galvanised to help the NHS and the neediest within our community during the first wave of the pandemic — and we're proud to say UCA was able to join those ranks. From the technicians who used their time, energy and UCA facilities to make PPE for front line health workers, to the canteens and refectories who donated stock to local food banks, we thank you!
Fashion-forward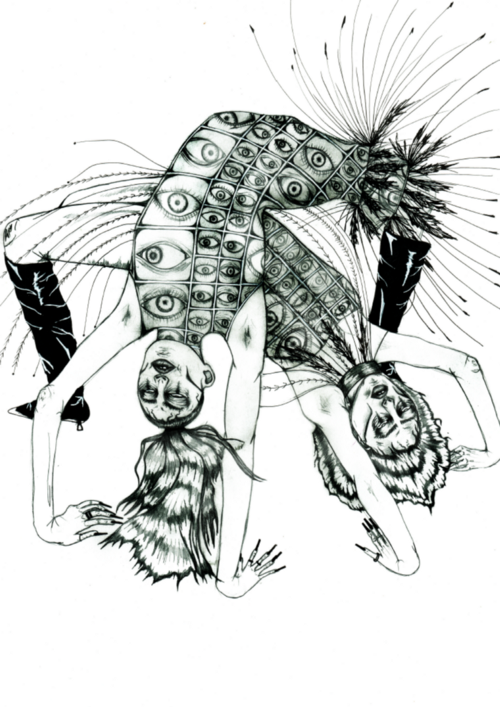 Our Fashion students had to swap the catwalk for locations far closer to home for their final projects — but that didn't stop them getting nominated for the annual GFF Awards!
Congratulations go not only to Jasmine de Baeza, whose designs won her the Illustration Award but to all 21 of our UCA nominees, who created inspiring looks and thought-provoking publications.
Stitch Success
Another reason to be cheerful comes through the success of our BA (Hons) Hand Embroidery students who were nominated for the highly prestigious Hand and Lock Prize — and especially to winners Naomi Aindow, Martha Blackburn and Lucy Tiley. Naomi won The Worshipful Company of Gold & Silver Wyre Drawers Associate Award, Martha won two prizes — the Student Textile Arts category and also the Royal School of Needlework Associate Award for Innovation and Technical Excellence in Hand Embroidery — and Lucy won The Worshipful Company of Broderers Associate Award.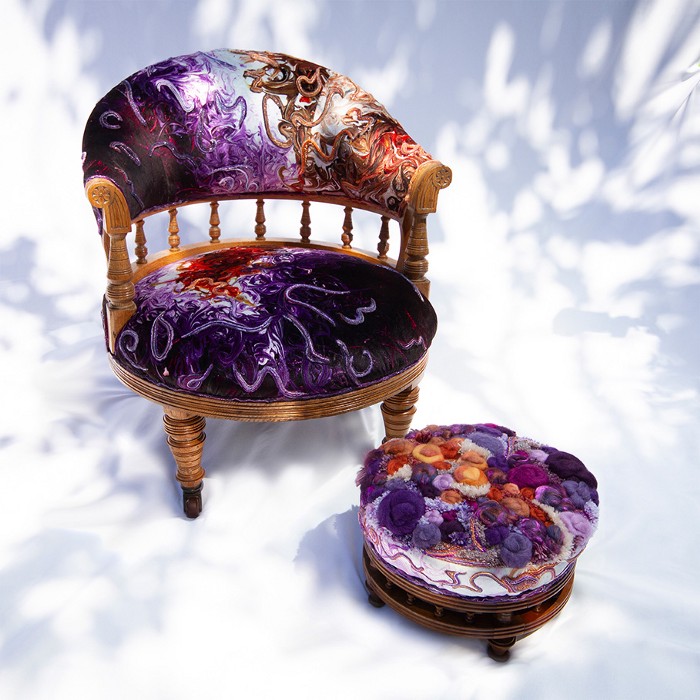 Views on Community
The official start of the first lockdown was heavy for many of us but from the despair came a ray of light — through the windows. Up and down the country we saw child-drawn rainbows appear and UCA students and staff joined in with their colourful contributions. We were also delighted to partner with BA (Hons) Hand Embroidery student Lucy Martin with her wonderful NHS heart logo project (see header image) and a great helping hand for small businesses by current advertising students. The community was a huge winner in 2020 — from clapping on a Thursday night and folks doing the shopping for elderly neighbours, to small local businesses seeing an uptick in trade. Hopefully, we'll see more of the same going forward.
Thrifty for the win!
We don't know about you but even though times have been tough financially for many of us, it's broken our shopping cycles, made us "make do and mend" more with what we have. That means less waste — and some pennies saved! Couple that with the months we spent in lockdown not using our cars or going on holidays — means we've at least given the planet a bit of a break. That can only be a good thing.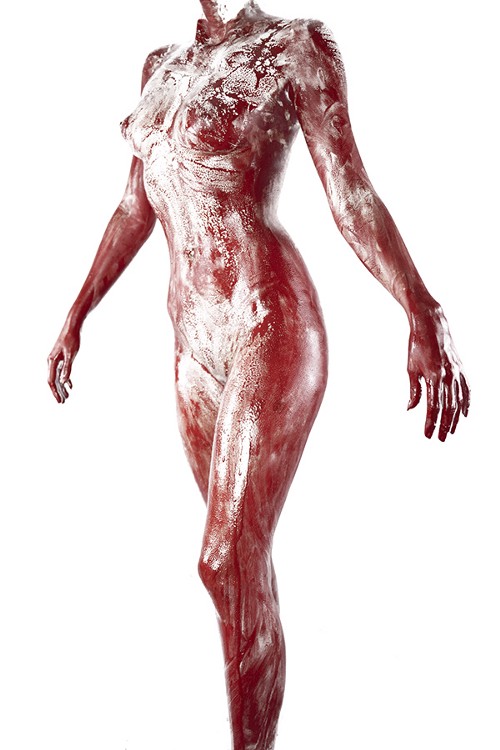 Victory through a lens
UCA has traditionally done well in the EIZO Photography prize and 2020 was no different! We celebrated when we heard four students had been nominated for the prestigious award, and then we really cheered when it was revealed Zoe Storer's entry, left, had won the main prize.
Cultural reset
This year may have forced us to look inwards, but it's also really shone a light on other important issues that are bigger than ourselves.
Through the prism of tragedy — the killing of George Floyd and Breonna Taylor, to the wildfires of Australia and America — people have mobilised, protested, educated themselves and made changes to their lifestyle and way of thinking for the betterment of all.
The power of Zoom
We're completely in agreement, meeting via Zoom and Teams is getting a little bit old now. There's nothing quite like seeing people in the flesh. But there have been benefits — for example, comfy trousers that no one can see, the minute-long commute from bed to desk, the kettle within easy reach.
In all seriousness though, the benefits of having a much more relaxed and intimate way of learning have been fantastic, especially with guest lecturers and industry events bringing better opportunities to pick the brains of the experts. And through seeing tiny glimpses of other people's homes and lifestyles, we may have developed better relationships with the ones we work and study with.
Designs on the prize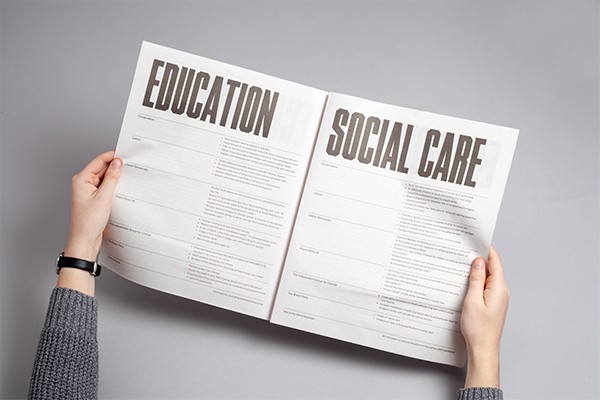 There's been some really fantastic work produced by students and graduates across our design courses this year, winning recognition from some of the top names in the industry. The non-biased general election newspaper created by Rory Stiff and Casey Highfield won awards from Design Week and The Drum, Mikaa'eel Asmal won the inaugural Vaughan Oliver Prize and Katherine Ho was named one of the big names to watch by Campaign Magazine.
New hobbies
Many of us have found ourselves with a bit of extra time on our hands — and thus, the birth of new hobbies. Hands up who has made a sourdough starter?! Whether it was baking, gardening, running, knitting, or reading those books that have been sitting on the shelves for months, it was nice to be able to finally do a little bit of what we wanted, not what we had to do.
At one with nature
If you didn't get out and about during the lockdown to appreciate the amazing weather and get to know the nature around you then, seriously, why not? If lockdown taught us anything it was to appreciate the little things, and for us, discovering nearby parks, country walks, forests and more, was a joy. We admit, now that the shorter days and colder weather are upon us, it's not quite as enjoyable — but it is nice to see the seasons changing, as we wait for the hope that Spring will bring.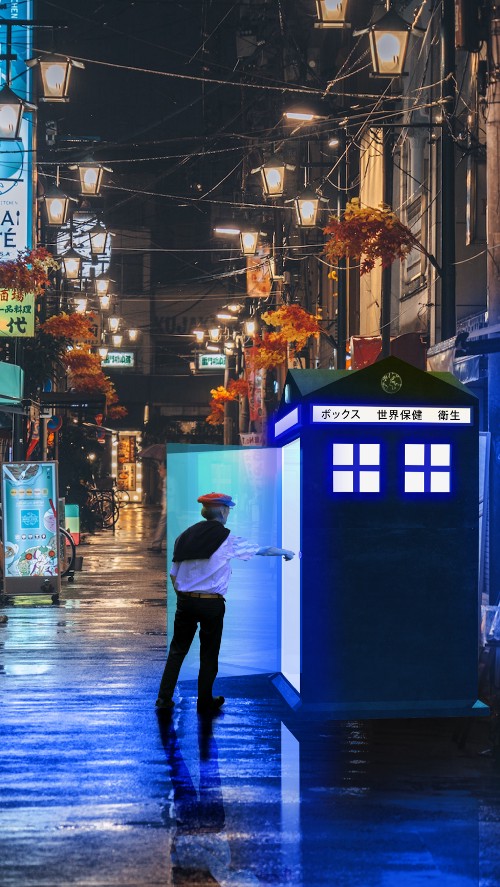 Structural solutions
For architecture students, the pandemic presented new challenges to tackle — and new, exciting ideas.
For example, George Stoneham's idea to transform old telephone boxes and other small city-centre structures into sanitation stations, pictured left, earned him a place on the longlist for the RIBA Rethink 2025 Design Competition while 2020 graduates' final projects, often tackling issues of social change and health crises, were shortlisted for the AJ Student Prize.
Creative inspiration
For many, the pandemic and everything around it has made us pause, and re-evaluate many things, including our own creative practice. It's influenced a lot of our work: it's been the subject matter, the inspiration, the deterrent, and so much more. Many of you, our students, had to adapt projects significantly at the last minute, showing incredible flexibility, resilience and a 'think outside the box' attitude. You should really be proud of yourselves for that!
Film stars
Cinemas might have been shut for most of the year but has that stopped our filmmakers and animators from making award-winning content? Absolutely not!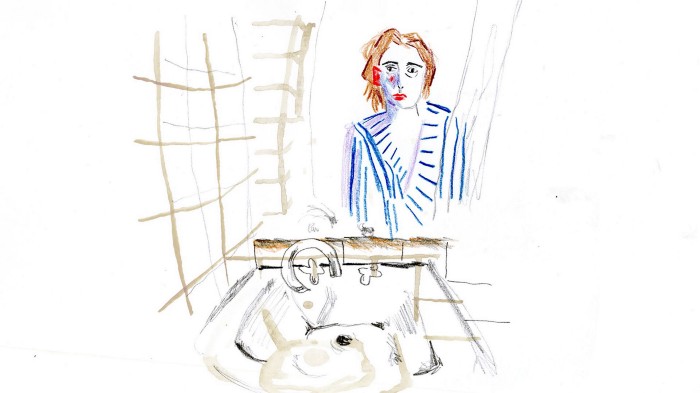 Among the successes in 2020 were Vicky Carr, animation graduate and the maker of Flea in a Jar, which featured in multiple film festivals; Alone by Youngdae Lee, runner-up in a competition run by Bertha DocHouse, and Meg Earls for her short film Border/Line at the British Animation Awards. Oh, and not to mention the small matter of UCA animation alumni Chris Butler winning a Golden Globe for directing the best animation, Missing Link.
The value of family
Without wishing to be too corny, this year has helped us realise the value of our family and friends. Suddenly not being able to see them has created all kinds of problems, not least loneliness and homesickness. But we're thinking positively — at least now we won't be taking them for granted again. And think of the reunions and the fun we'll have as we make up for what we've missed!
Go Hellcats!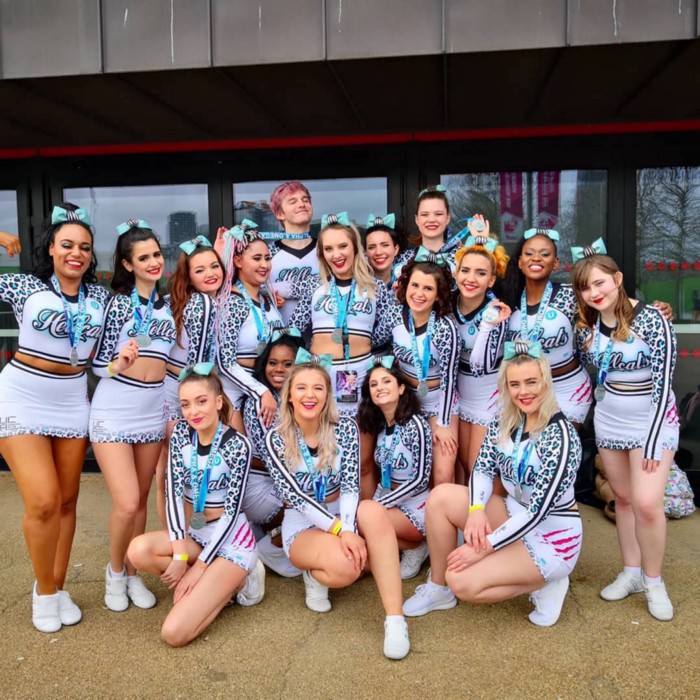 Believe it or not, there have been some months in 2020 where COVID-19 hasn't been the headline. Back in February, we were thrilled when our very own cheerleading team, the Hellcats, won the Legacy Cheer & Dance University National Championships. The team, made up of students from UCA Epsom and UCA Farnham, had just eight weeks to put their winning routine together.
Looking after ourselves
The importance of self-care has been pushed right to the forefront this year and what a great thing that is. We're paying more attention to our bodies and minds, giving ourselves more space to do whatever it is we need to do and being open about it. For too long, as a society, we've all been rushing around too much and not giving ourselves the care we should but now we're indulging in that, so well done us!
Textiles and triumphs
Students on our textiles' courses have had a particularly successful 2020, winning national and international competitions. There was victory at the Bradford Textile Society Design competition for Yonghui Lyu, a win for graduate Jessica Wheeler at the Surface Design Association's Outstanding Student Award 2020, and prizes for Bnita Vaghela and Charlotte Bull at the Society of Dyers and Colourists' (SDC) International Design Competition.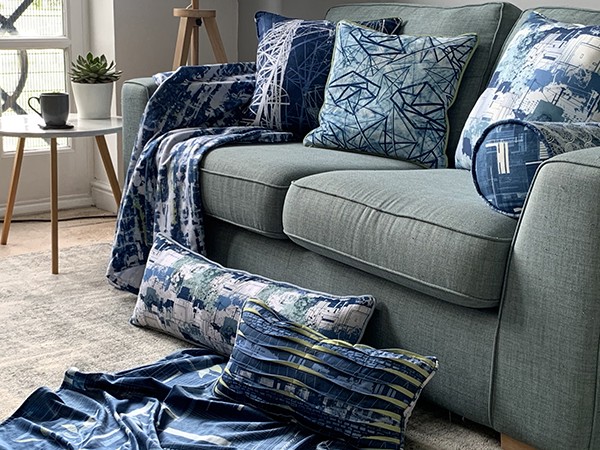 We're super proud of your achievements, and if all this can be achieved in 2020 — not to mention the absolutely incredible work done by the scientific community to produce a range of vaccine options — just think what 2021 will bring?