Lecturer in Sustainable Business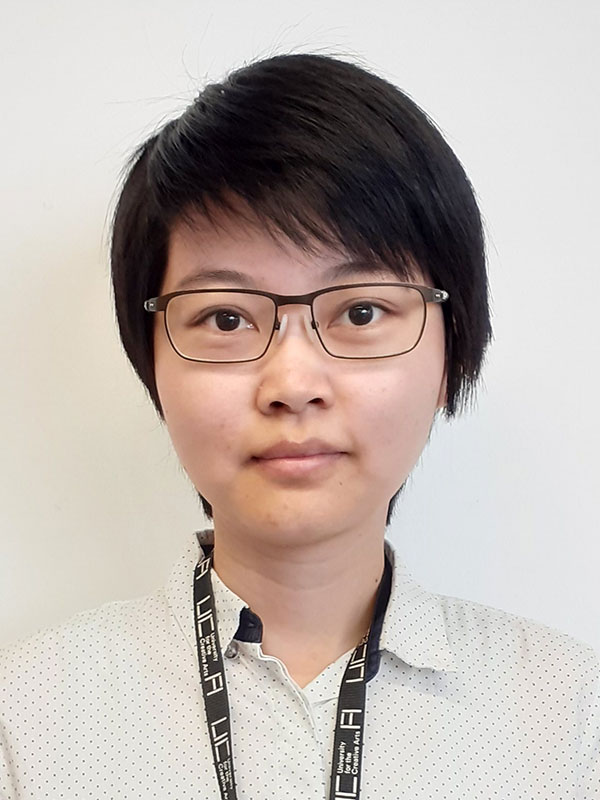 Dr Xinya You is a Lecturer in Sustainable Business at UCA Business School for the Creative Industries. She believes that creativity should be at the heart of current and future business education and is passionate about helping students become the industry leaders of tomorrow through her teaching at UCA.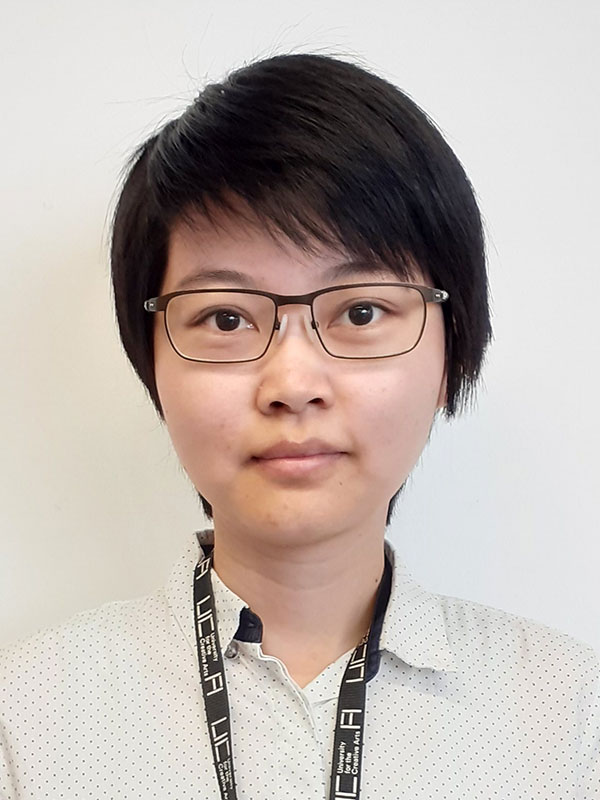 Bio
Xinya joined UCA in 2022. She has knowledge and experience in many areas including business model design, organisational design, product-market strategy, monetisation strategy, design thinking, design methodology, lean start-up methodology, design and branding strategy, industrial design, inclusive user experience and entrepreneurial ecosystems.
Xinya has a strong understanding of how to use customer/user-centred process to transform innovative ideas and advanced technologies (e.g., healthcare data, chatbot, AR and AI) into competitive products, services and customer/user experiences. She has more than 4 years' experience working in multidisciplinary teams (e.g., data science, game development, management and visual system design), collaborating with multiple stakeholders from various sized organisations and industries.
Previously, Xinya was Research and Development (R&D) Fellow in Sustainable Creative Business at InGAME: Innovation for Games and Media Enterprise. InGAME is a £13 million R&D Centre based in the Dundee video games cluster (The project is part of the AHRC Creative Industries Cluster Programme), led by Abertay University, in partnership with the University of Dundee and the University of St Andrews.
Xinya's main responsibilities at InGAME were helping companies, student teams and entrepreneurs formulate product-market strategy, develop new products and services, create new business models, design operating models and improve organisational design. She was the project leader for more than 10 R&D projects in collaboration with companies, not-for-profit organisations and student teams. At InGAME, Xinya also conducted independent exploratory research to understand the sustainability challenges faced by companies in the Dundee video game cluster, develop potential solutions to the challenges and translate her findings into design tools and actionable toolkits that can be widely applied. Another key piece of work she led at InGAME was to help the Scottish games industry build a stronger entrepreneurial ecosystem.
Xinya's work experience also includes working as a brand analyst at Siegel+Gale, a world-leading design and brand strategy consultancy from 2013 to 2014.
She holds a PhD in Design from Lancaster University, an MA in Design & Branding Strategy from Brunel University, and a BA in Industrial Design from Tsinghua University.
Research statement
Xinya is a researcher with several years of experience in conducting industry-driven interdisciplinary research. She has worked with researchers from data science, management and HR backgrounds. She is interested in further developing her research in business sustainability under the three components of the triple bottom line framework: social, environmental and economic. Xinya is particularly interested in sustainable business model innovation, product-service systems, value chain and supply chain sustainability.
Xinya welcomes R&D collaborations initiated by companies and entrepreneurs to address real-world sustainability challenges and will create design tools and toolkits to help businesses achieve sustainability.
Research Outputs
Academic Papers:
You, X., Hands, D. (2016). Critically Exploring the Development of a Conceptual Framework for Building Innovative Brands. Proceedings of DRS 2016, the Design Research Society's 50th Anniversary Conference. Brighton, UK. 27–30 June, 2016.
You, X., Hands, D. (2018). Rethinking Design Thinking through the Lens of Service-dominant Logic. 21st dmi: Academic Design Management Conference. London, UK. 1–2 August, 2018.
You, X., Hands, D. (2018). A Reflection Upon Herbert Simon's Vision of Design in The Sciences of the Artificial. Design Journal.
Book Section:
You, X. (2022). A case study of creating design thinking tools to promote sustainable success of Dundee video game cluster and companies. Design Thinking for New Business Contexts.
Professional Membership, Affiliation and Consultancy
Academic Peer Reviewer, (2021) 'Safe harbours for Design Research' European Academy of Design (EAD) 2021 International Design Conference, Online, UK, 11-16 October 2021.