Lecturer in Magazine Publishing
Academic
Professional Practice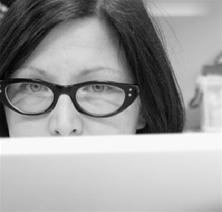 Terry worked in industry for over 15 years as a fashion journalist and stylist and now writes about fashion, art, and culture.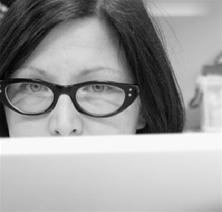 Bio
Books include Legendary Authors and the Clothes they Wore and Legendary Artists and the Clothes they Wore published by Harper Collins, both have been sold around the world and translated and published in China. Her most recent, Harry Styles, and the Clothes he Wears, is a survey of Styles' wardrobe with a fashion history twist. She is currently working as a consultant on a fashion documentary and more book proposals.
She lectures at UCA on the BA (Hons) Digital Media & Magazine Publishing course and as a VL at Birkbeck, Regents University, UWE, and Conde Nast College.
Back in the 1990s she was employed as Shopping Editor at i-D magazine, Associate Editor at Self Service, Consumer Editor at Attitude, and a TV presenter for Channel 4 fashion programmes She's Gotta Have it and Slave.
Her journalism has been published in The Guardian, The Saturday and Sunday Times, Time-Out, The Big Issue, The Independent and Viewpoint and others. She's also contributed to i-D's Fashion Now, Fashion Now2, and Soul i-D books.
Research statement
Research interests:
I am interested in the character of fashion, what people wear and what it can tell us about lives led, popular culture, art, social dynamics, style histories and politics.
Research outputs:
Books:
Newman, T. (2017) Legendary Authors and the Clothes they Wore. NYC: Harper Collins.
Newman, T. (2019) Legendary Artists and the Clothes they Wore. NYC, Harper Collins.
Newman, T. (2022) Harry Styles and the Clothes He Wears. London, ACC.
Conference papers presented:
Newman, T. From Yesterday's Heritage to Tomorrow's Future. (Oct. 2019) Fashion Colloquia Rome.
Newman, T. Myth to Meaning - Narratives Towards Sustainable Futures. (Jan. 2020) Fashion Colloquia Jaipur.
Newman, T. Notes on Prettiness: Breaking the Stereotype and Thinking about Fashion Meaning Responsibly. (Nov. 2021) Fashion Colloquia Antwerp.
Chapters:
Newman, T (forthcoming) 'Understanding Trends of Collaboration and Creative Practice in the Fashion Industry: A Critical Approach Towards Curriculum Development in Higher Education' in Nayak, B. (ed.) Pedagogical Contours of Creative Business Education. London: Palgrave.
Research outputs
Find links to all Terry's research outputs and activities available at UCA's online research portal UCARO