Reader in Photography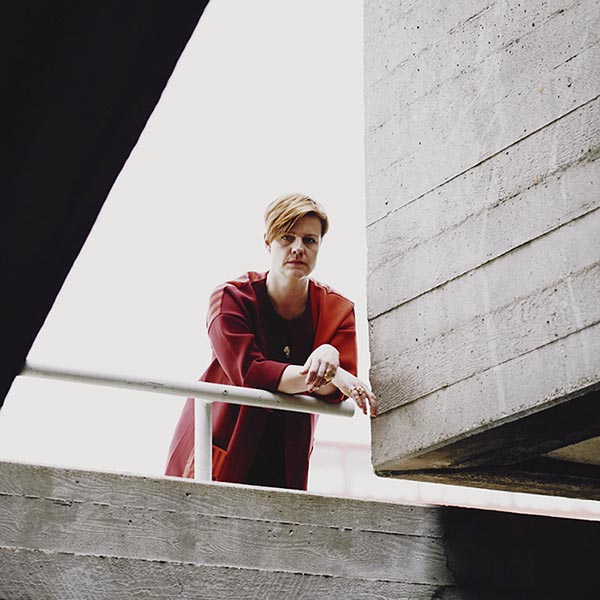 Reader in Photography Steffi Klenz, leads our MA Fine Art course at UCA Canterbury. Steffi is an internationally exhibiting artist and her photographic practice has been consistently preoccupied with the built environment, critically exploring the notion of place and spatiality. Her practice indicates a clear interest in the political engagement with particular buildings, environments or geographies in conflict, considering the relationship between aesthetics, technology and representation.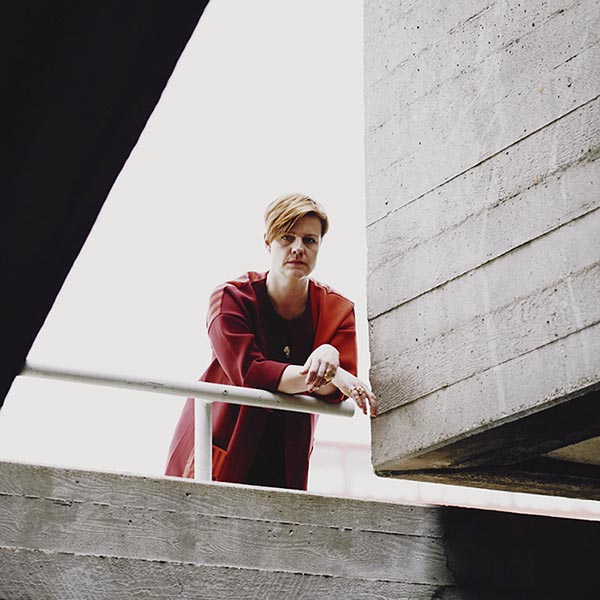 Bio
Her work has been shown in group and solo exhibitions both nationally and internationally at institutions such as the Wellcome Collection London, The British Museum, The Royal Scottish Academy in Edinburgh, FotoMuseum Antwerp, Los Angeles Centre for Digital Arts, Phoenix Art Museum, The Fine Art Museum Luleå, The Finish Museum of Photography, The SeaCity Museum in Southampton, The Royal Academy in London, The New Art Gallery Walsall, Künstlerhaus Bethanien in Berlin, Kunstverein Ludwigshafen and Museum Künstlerkolonie in Darmstadt.
Her work has been reviewed in numerous magazines such as Art Monthly, Art Review, Art World China, Elephant Magazine, The Architectural Review, Photographies, Photography and Culture, History of Photography Journal, Photography and Culture Journal and Portfolio Magazine.
Discussions of her work have also appeared in Chris Townsend's "New Art from London" by Thames & Hudson (2006), Judith Rugg's "Spatialities: The Geographies of Art and Architecture" by Intellect Publishing (2012), Robert Shore's "Post-Photography: The Artist with a Camera" by Laurence King Publishing (2014), Imogen Racz' "Art and Home: Comfort, Alienation and the Everyday" by I.B. Tauris (2015), Robert Shore's "Beg, Steal and Borrow" by Laurence King Publishing (2017) and Jean Wainwright's "Ship to Shore: The Art and Lure of the Sea" by John Hansard Gallery and Cornerhouse Publications in 2018.
She published her first book "Polo bound for Passaic" with Cornerhouse Publishing and Schaden Verlag in 2009. With Mörel Books she published her book "He only feels the black and white of it, Berlin Wall 14-07-1973" in 2016 and her book "So to Speak" was published in 2018.
She has been commissioned to undertake the BBC East Tower Commission (2016-2017) in London, the Rights of Passage Commission for the 2015 Venice Biennale, Strange Cargo Commission for the Cheriton Light Festival 2018 and completed the Tunbridge Wells Museum and Cultural Quarter Commission in 2018. She is currently working on the Camden Alive – Mayor of London's Borough of Culture Commission, culminating in a solo-exhibition at Camden Arts Centre (2021) and an Augmented Reality piece available through a free app on smartphones.
She recently exhibited as part of the Biennale for Contemporary Photography in Germany (2020) and the Photography Biennale Belo Horizonte in Brazil (2020-2021). Her work is selected to participate in File 2021, the International Electronic Language Festival to be held in Sao Paulo which is the largest festival in South America, demonstrating how our contemporary world builds itself on the advances of new and digital medias.
Further information:
Research statement
Steffi Klenz is a German artist, living in London, best known for her large-scale photographic works of unusual urban spaces. Her photographic practice is fundamentally concerned with challenging conventional conceptions of architecture.
She examines the peripheral spaces of modern culture as a location for transition and transformation - geographically and metaphorically. Her work unfolds in urban places and buildings, but it is not architectural photography but rather uncovers unexpected narratives and traces of history.
As an artist using the medium of photography, her work has been developing a quest for the possibilities of representation, encouraging the debate how photographs are produced, placed and rethought in a context that is interwoven across disciplines.
Research supervision
Erin Solomons (full-time student, 2ndsupervisor)

Ollie Gapper (full-time student, 1st supervisor)
Professional Membership, Affiliation and Consultancy
Fellow of the Higher Education Academy
Selected as Board Member for Yinka Shonibare's Space from November 2010.
She is Member of the Cultural Innovation Forum in the South East (UK),
Member of the REF Working Group at UCA,
International mentor at The School of Fine Art at the Academy of Fine Arts Vienna in Austria.
Research Outputs
Find links to all Steffi's research outputs and activities available at UCA's online research portal UCARO