Programme Director Textiles
Academic
Professional Practice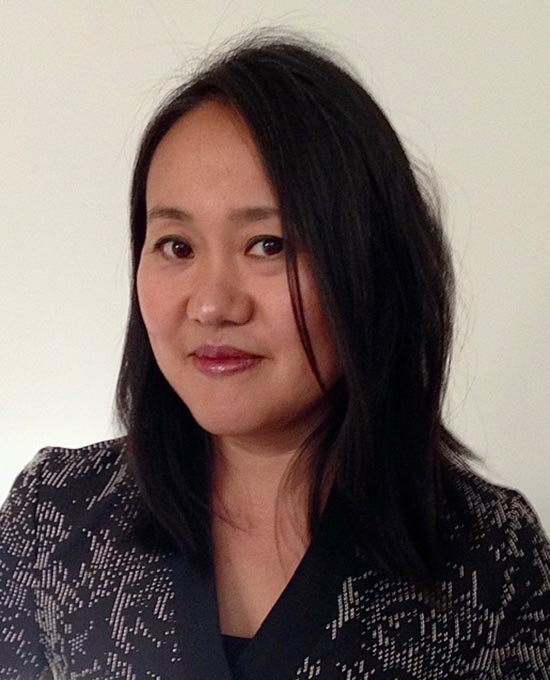 Sharon Ting leads our BA and MA Textile courses at UCA Farnham. Having graduated from UCA herself in 1990, Sharon brings her expertise as a maker of large-scale printed textiles to the role.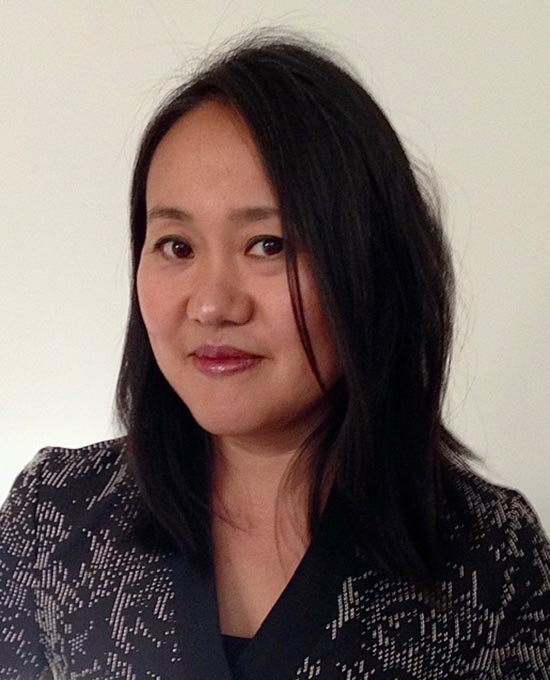 Bio
Appointed in November 2015, Sharon is originally a graduate of one of our founder colleges - the West Surrey College of Art & Design and a graduate from the Royal College of Art.
On graduating from the RCA, she set up a studio and workshop in Bloomsbury, London and has over 20 years experience as a designer-maker. She has also taught widely across many higher education institutions across the UK. She has exhibited nationally and internationally through galleries and trade shows, such as 100% Design and London Designers Exhibition at LFW.
Sharon believes in developing a forward-thinking community of innovative textile developers, entrepreneurial artists and designers, driven by individual aesthetic vision with a strong technical fundament, with diverse material and concept applications in art, architecture, fashion and interiors.
Research statement
Sharon's current research focuses on humanistic approaches in the use of colour and design in interiors. Her research includes articulating human identity, in particular human presence and memory, within the design of public artworks, notably using interactive materials in both decorative and functional interior products, as well as exploring diverse textile applications in public environments.
Professional Membership, Affiliation and Consultancy
Sharon has reviewed Textile publications through Fairchild Books UK.
Worshipful Company of Haberdashers Prize
Pantone Colour award for Colour in Textiles.
Selected Commissions:
2011-13 Royal County Hospital, 3Ts re-development, Brighton. Stage 1 working with architects BDP for the 'Design phase'.
2015 – 2020 Stage 2, re-engagement for fabrication, on going commission to produce integrated artworks and interventions for the Sanctuary.
2010 Allure of the Seas - Royal Caribbean Cruise Liner. Design and production of multi-media art works in acrylic, textiles, paper and print.
2009 Oasis Of the Seas - Royal Caribbean Cruise Liner. Design and production of multi-media artworks in printed textiles, manipulated papers and found objects.
2009 The Newport. London restaurant, a series of framed textile artwork.
2009 Independence of the Seas - Royal Caribbean Cruise Liner. Design and production of textile art pieces, combining hand printed and digitally printed fabrics.
2008 Guys and St.Thomas Arts and Heritage Trust HQ offices at Counting House, London Printed hangings, commissioned and installed for The Director of Arts and Heritage.
2007-08 Springfield building, a Community Building and Health Centre, GP accommodation and Council Offices in Stockwell, London. Large-scale hangings commissioned by Guys and St.Thomas' Hospital Trust and Architects Stock/ Wolstenscroft.
2008 Independence, Royal Caribbean Cruise Liner. Textile artwork boxes.
2006 Illusions, Royal Caribbean Cruise Liner. Textile and multi-media artwork.
Sharon has created textiles for a number of high-profile fashion retailers including Liberty, Selfridges, Takashimaya, and Barneys. She has created textiles for unusual interior spaces and public buildings, which have included commissions by The Open University, Royal Caribbean Cruise Liners, Royal Horseguards Hotel, and Guys and St Thomas' Hospital. Her work can be seen in the textiles collections at the Victoria and Albert Museum and the Crafts Council.
Work featured in books:
2012 Dyeing and Screenprinting on Textiles by Joanna Kinnersly-Taylor.
2010 New Textile Patterns by Drusilla Cole.
1999 British Textile Design from 1940 to the Present by Ngozi Ikoku.
1998 Main artist interviewed for the arts and crafts programme, Master Crafts Programme, BBC2.
1997 Fabric Dyeing and Printing by Kate Wells.
Research outputs
Find links to all Sharon's research outputs and activities available at UCA's online research portal UCARO